---
Lori Berry of GreatAmerica Recognized as One of CRN's 2017 Women of the Channel
(Cedar Rapids , IA) – GreatAmerica Financial Services Corporation announced today that CRN ® , a brand of The Channel Company , has named Lori Berry, Director of Strategic Technology for the Unified Communications and IT group, to its prestigious 2017 Women of the Cha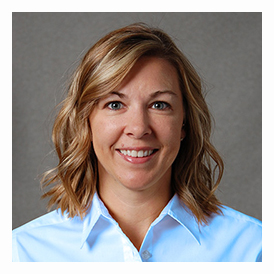 nnel list. The executives who comprise this annual list span the IT channel, representing vendors, distributors, solution providers and other organizations that figure prominently in the channel ecosystem. Each is recognized for her outstanding leadership, vision and unique role in driving channel growth and innovation.
CRN editors select the Women of the Channel honorees based on their professional accomplishments, demonstrated expertise and ongoing dedication to the IT channel.
Lori has been instrumental in making GreatAmerica easy to use for technology companies and expanding our footprint in the technology channel. In 2017, Lori spearheaded a partnership with Heartland Technology Groups (HTG) to create new peer groups for Unified Communications companies powered by GreatAmerica. Lori also spent the year working with Channel Partners to enhance their quotes and proposals, giving them the ability to provide a monthly payment to their customers. Lori is also active in CompTIA and serves on their Executive Council for the MSP Community.
em> Check out the Women of the Channel website for Lori's full recognition.
"Lori has been an integral part in advancing our connection to the IT Channel," said Greg VanDeWalker, Senior Vice President of IT Channel and Services. "Her ongoing involvement in the community has uncovered pain points for our partners, and allowed us to provide solutions for those problems."
"These extraordinary executives support every aspect of the channel ecosystem, from technical innovation to marketing to business development, working tirelessly to keep the channel moving into the future," said Robert Faletra, CEO of The Channel Company "They are creating and elevating channel partner programs, developing fresh go-to-market strategies, strengthening the channel's network of partnerships and building creative new IT solutions, among many other contributions. We congratulate all the 2017 Women of the Channel on their stellar accomplishments and look forward to their future success."
"The depth of knowledge Lori brings to our team makes her invaluable," commented Wil Meggers, Vice President and General Manager of the Unified Communications and IT group. "The integrations she built and continues to develop help our partners bundle their monthly recurring charges with monthly equipment lease payments in as few as two clicks, which increases their success."
The 2017 Women of the Channel list will be featured in the June issue of CRN Magazine and online at www.CRN.com/wotc .
Follow The Channel Company: Twitter , LinkedIn and Facebook
Tweet This:
@TheChannelCo names @GreatAmericaIT @LoriKBerry to @CRN 2017 Women of the Channel list #WOTC17 www.CRN.com/wotc .
About GreatAmerica Financial Services Corporation
GreatAmerica is a commercial equipment finance company founded in 1992 with more than $1.8 billion in assets. More than just a finance company, the Communications & Data Group at GreatAmerica is dedicated to understanding the IT, Managed Services, and Telecommunications industries. Our exposure to thousands of telecom providers, MSPs and independent VARs contributes to our ability to help our customers evolve their businesses through targeted and innovative solutions. The collective knowledge and experience of GreatAmerica enhances the development of specialized programs and collaborative learning opportunities to complement our vendor's offerings.
About the Channel Company
The Channel Company enables breakthrough IT channel performance with our dominant media, engaging events, expert consulting and education, and innovative marketing services and platforms. As the channel catalyst, we connect and empower technology suppliers, solution providers and end users. Backed by more than 30 years of unequaled channel experience, we draw from our deep knowledge to envision innovative new solutions for ever-evolving challenges in the technology marketplace. www.thechannelco.com
em>©2017. The Channel Company, LLC. CRN is a registered trademark of The Channel Company, LLC. All rights reserved.
GreatAmerica Media Contact:
Jackie Schmid
Director of Strategic Marketing
Unified Communications & IT Group
319.261.4326
jschmid@greatamerica.com
The Channel Company Contact:
Melanie Turpin
The Channel Company
(508) 416-1195
GreatAmerica
Founded by CEO Tony Golobic in Cedar Rapids, Iowa in 1992, GreatAmerica is a $2 billion national commercial equipment finance company. GreatAmerica is dedicated to helping manufacturers, vendors, and dealers be more successful and keep their customers for a lifetime. GreatAmerica is family-owned and provides financing, third party portfolio servicing, and niche market-focused services in all fifty states and several U.S. Territories and has a staff of over 500+ employees with offices in Iowa, Minnesota, Missouri and Georgia.