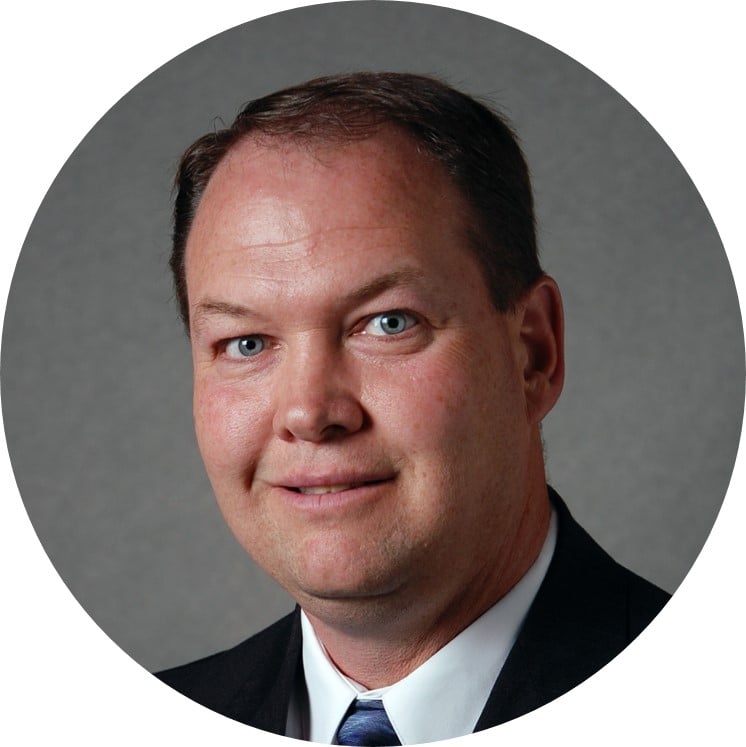 ---
Servicer News: Vol. 19 Spring 2017
Portfolio Servicing, Solar Industry, Equipment Financing Updates
Email not displaying correctly?
View it in your browser .
About Us
GreatAmerica Portfolio Services Group (GPSG) is a lease, loan, and power purchase agreement (PPA) outsourcing service provider specializing in third party and backup servicing.
We focus on developing mutually beneficial relationships with banks, independent financial companies, captives, vendors, manufacturers, trustees and financial investors, ultimately helping them achieve greater success.
Solar Industry Update
Demand for third party servicing and backup servicing opportunities remains very strong in the solar industry. This aligns with what we heard at the recent SFIG ABS Vegas Conference. The "buzz" there was about strong interest from investors and a very positive outlook for the solar industry.
Regarding backup servicing coverage, the main focus from rating agencies and investors is still on operations and maintenance (O&M). One would think that O&M focus is primarily for power purchase agreements (PPAs) and leases since the ownership doesn't transfer to the homeowner and remains with the contract. However, rating agencies and investors now feel that loans are just as much at risk for O&M as leases and PPAs. Similar to other home appliances, the thought process is if the solar system isn't working, the homeowner may be reluctant to pay for it.
Although our backup servicing solutions have remained consistent with only a named backup for the billing and collecting of the payments, we have recently seen situations where O&M risk mitigates are more clearly defined and covered through a transition manager role or even by a backup O&M servicer. Some of the recent transactions we are on as a backup for billing and collecting, have been using one of above O&M mitigates.
GPSG growth in solar backup servicing will leverage its financial strength, servicing expertise, and desire to offer effective and efficient servicing protection for the investors of solar assets.
Alternative Finance Companies
In the last couple of years, it has been recommended by investors that GPSG explore servicing opportunities in the alternative lending space. Up until we completed our own industry research and attendance at the recent Lendit Conference, we didn't quite recognize the spectrum of opportunity and pace of growth in the alternative lending industry. Some people may relate to the alternative lending industry as the "fintech" industry because of its digitally enabled lending process. In today's world, the appeal of this space makes sense for borrowers who want more simple and speedy access to money.
Many alternative finance companies have partnered with banks to feed their digital enabled front end processing engines with bank customers. Subsequently, the banks get to keep their customers through conventional lending products or portfolio participation.
Because of rapid growth and focus on front-end contract origination automation, there is an immediate need for third party servicing platforms to bill and collect the portfolios. GPSG is focusing on commercial amortizing contracts offering both primary and backup servicing solutions. Our established platform, reduced risk proposition, service levels, and reputation are beneficial to companies in the fintech industry.
GPSG is working with clients in this space and are welcoming additional opportunities where we can do our part in performing the operational duties allowing our clients to focus on their core competencies.
Operations Update
As we kick off our new fiscal year, our team is focused on improving quality and implementing plans to reduce human error. Research has shown that human error rates are influenced by variables that include environmental conditions, individual talents and abilities, and overall stress factors. As a service provider whose clients expect 99.9% (or better) accuracy, we need to continuously evaluate our operations to reduce the potential for errors.
Our most effective method has been to use technology to automate processes that previously involved higher human touch. We are creating a long-term technology and infrastructure road-map that will reward team members for automating manual processes. This will improve our work efficiency, standardize processes, produce consistent outcomes, and minimize human error.

WOW! Award
The WOW! Award is given to employees who have been recognized by a client. Here are recent examples:
Sarah Thul
"I want to highlight how awesome it is to work with Sarah! Her enthusiasm to help is evident in her daily emails when answering questions, and creating reports for our team."
Avis Boutilier
"It's a pleasure doing business with a representative who is as polite and considerate as Avis." Avis alerted her customer of an overpayment invoicing error that occurred prior to GPSG servicing the contract and received permission to correct the error.
GPSG in Print

Click here to read "Advancing Your Broker Business With Efficient and Effective Servicing Partnerships" by Joe Andries from January/February 2017 issue of NEFA Newsline Vol. 9 No. 1 .
Employee Spotlight
Dusty Kelchen
Dusty Kelchen, Marketing Director at GreatAmerica since December 2014, is responsible for the Portfolio Services Group's marketing and branding. After graduating from the University of Iowa with a degree in marketing, Dusty spent 12 years in the publishing industry as a marketing manager focusing on product development and distribution.
Dusty believes that "GreatAmerica sets a standard for customer experience that can only be achieved through a team of solution-driven individuals."
Dusty enjoys playing guitar, snowboarding, and spending time with his family including his wife and their 3 year old daughter.
"One Source of Truth"
As GPSG continues to grow its serviced portfolio with new clients and contracts, a new challenge arises to make accessible the knowledge of each client's business model and standard operating procedures. It isn't realistic or good business practice to only have that knowledge reside with key employees. One of our key strategic initiatives for this upcoming year is to develop and maintain a comprehensive internal online resource which will house all client knowledge. We have named it the "One Source of Truth." This online library will describe "what" we do for our clients and "how" we do it. The "One Source of Truth" knowledge sharing will involve "live" functional training manuals and internal procedures by client. These tools will empower the team to deliver outstanding service to our clients and their customers.
Not only has growth identified the need for this initiative, but we have also found that client business models continually change as they differentiate themselves from their competitors. Our differentiation comes from our flexibility and complementary services we have in place to anticipate and respond to our clients' changing models.
GreatAmerica has always been identified by its outstanding service levels. Our goal within GPSG is to continue to grow and develop our team to successfully serve our clients and their customers. The result...a client who recognizes the tangible value we deliver AND a happy employee who confidently and consistently delivers a high level of service. "One Source of Truth" is yet another way we continue to strive toward accomplishing this.
Joe Andries
Vice-President & General Manager
GreatAmerica Portfolio Services
Tel.
877-762-3808

or
507-929-5117

Fax
877-762-3809

jandries@greatamerica.com
Events We're Attending
br />