<span class="no--underline border--0 block" style="background:url('https://www3.greatamerica.com/hubfs/assets/images/Holiday/2021/Thanksgiving-2021-Event-645x450.jpg') no-repeat center center;background-size:cover;">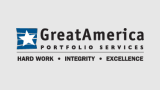 General
Closed November 25 & 26
Date: November 25, 2021
Time: 8:00 AM CST
Location: All GreatAmerica Locations
In observance of Thanksgiving Day, GreatAmerica offices will be closed Thursday and Friday, November 25 and 26, 2021. We hope you have a happy and safe holiday weekend!
<span class="no--underline border--0 block" style="background:url('https://www3.greatamerica.com/hubfs/assets/images/Holiday/2021/Happy-Holidays-2021-Event-645x450.jpg') no-repeat center center;background-size:cover;">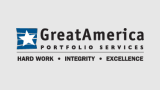 General
Closed Friday, December 24th
Date: December 24, 2021
Time: 8:00 AM CST
Location: All GreatAmerica Locations
GreatAmerica will be closed Friday, December 24th so our team members can celebrate the holidays.