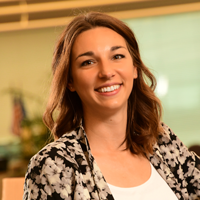 ---
GreatAmerica & Quosal Improve Quoting Process for Solution Providers
(Cedar Rapids, IA) – GreatAmerica Financial Services announced today it has simplified the process from quote to sale with an enhanced integration to Quosal®, the quote and proposal solution by ConnectWise®. With the latest Quosal release on April 4, users are now able to set defaults that reduce overall time to quote a monthly payment on a proposal.
The new Quosal release allows Solution Providers to identify default settings for the rate card, term, purchase option, points, advanced payment and description of the finance option. These improvements will save time for Solution Providers quoting financing.
"Before the change, a Solution Provider made a minimum of 13 clicks to display finance options on their quotes," said Lori Berry, Director of Partner Integrations. "Now a Solution Provider can set up its defaults and reduce the number of clicks down to two for each quote."
Greg VanDeWalker, Sr. VP and General Manager at GreatAmerica Financial, said the changes also simplify the sales process. "Quoting financing removes the budget objections Solution Providers hear from customers when selling hardware and software," he said.
Gavin Gamber, Vice President of Channel & Alliances at ConnectWise , said he is pleased about GreatAmerica's change with these new features. "These enhancements will definitely help our partners save time and increase their efficiency, especially as partner success is always our number one priority at ConnectWise."
Hundreds of Solution Providers have used the monthly payment quoting feature in Quosal since it was introduced 2012. The improvement makes it easier to provide monthly payment options on every quote that goes out the door.
This new feature, which is available in the latest release of Quosal Sell, is not yet available with the GreatAmerica Quosal Create integration.
About GreatAmerica Financial Solutions Corporation
Founded in 1992, GreatAmerica has over $1.7 billion in assets. More than just a finance company, the Communications & Data Group at GreatAmerica is dedicated to understanding the IT, Managed Services, and Telecommunications industries. Our exposure to thousands of telecom providers, MSPs and independent VARs contributes to our ability to help our customers evolve their businesses through targeted and innovative solutions. The collective knowledge and experience of GreatAmerica enhances the development of specialized programs and collaborative learning opportunities to complement our vendor's offerings.
About ConnectWise
ConnectWise® transforms how technology solution providers successfully build, manage and grow their businesses. Through the ConnectWise® Business Suite™ – a comprehensive set of award-winning solutions that deliver a seamless, simple user experience – ConnectWise gives its partners the ability to increase productivity, efficiency and profitability. Just as importantly, ConnectWise's relentless commitment to innovation and unparalleled passion for partner success assures its partners have comprehensive business support through every step of their journey. Today, more than 100,000 users in over 50 countries take advantage of the competitive edge that comes from ConnectWise solutions and its powerful network of ideas and experts. For more information, visit www.ConnectWise.com or call 800-671-6898.
Jackie Schmid
Jackie Schmid is the Director of Strategic Marketing of the Unified Communications & IT Group at GreatAmerica Financial Services located in Cedar Rapids, Iowa. Jackie is responsible for building brand awareness and gaining strategic relationships through creative marketing. Prior to joining GreatAmerica, Jackie worked in the TV News industry as a producer and executive producer at the local CBS and FOX stations where she helped shape the programs delivered to the market. Jackie's finance career began in 2011 when she joined GreatAmerica to support the sales team serving the Office Equipment space.