---
GreatAmerica's Master Class In MNS With Service Leadership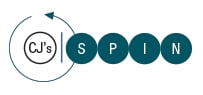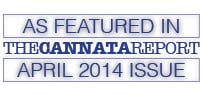 Imagine this: A select group of dealers meet at a convenient venue to share best practices. Meanwhile, experts are on hand to dissect what is being shared and provide financial and operational benchmarks to deliver comparative insights to the group. These experts are also tracking the progress of the same dealers' businesses to compile statistics and metrics that are also openly shared with the group of participants.
Wishful thinking, you may say. But thanks to an innovative partnership between GreatAmerica Financial Services and Service Leadership, these types of meetings are now providing an invaluable opportunity for those who have opted into their new peer group sessions.
David Pohlman, COO of GreatAmerica Financial Services, has been credited as the architect behind GreatAmerica's Managed IT Services (MIS) Peer Groups (S-L GAMIT Groups). He established these groups with IT management consultant and Service Leadership CEO Paul Dippell. Service Leadership is the largest provider worldwide of financial/operational IT benchmarking and best practices to C-level peer groups.
Each S-L GAMIT group meeting is designed to help dealers achieve best-in-class MIS (also referred to as MNS) performances as measured against their peers. GreatAmerica and Service Leadership held their inaugural peer group meeting in November 2013 and have recently concluded a second this past February. To date, there are four S-L GAMIT groups, each with no more than eight to 12 non-competing dealers. Currently, there are 40 active participants, who have attended at least one, if not both, of the two meetings held so far. In addition to quarterly meetings with member-driven agendas and facilitation by Service Leadership, one anchor to the group's appeal is its financial and operational benchmarking used to gain comparative insights among dealers in each group and to track their progress.
The value of the S-L GAMIT Groups is not only the interaction with peers at each quarterly meeting, but the access to knowledge, current best practices and best-in-class metrics of Service Leadership's experts.
According to David Pohlman, "Our SL-GAMIT group participants always have the proven expertise of Service Leadership in the room, allowing dealers to avoid trial and error, and instead benefit from best-in-class practices that will accelerate the profitability and growth of their businesses," said Pohlman. "There's no doubt in my mind that this is the highest quality training available for dealers serious about their future in Managed IT Services."
As Managed IT Services continues to offer the most strategically sound yet challenging opportunities for dealer growth and expansion, managed IT has become especially vital. GreatAmerica and Service Leadership are hoping these sessions will get dealers closer to harnessing the growth of MIS.
Pohlman believes that "in the long run, the one that has the most control over the customer network also probably has the most control over a customer's buying decisions when it comes to technology."
Regarding the value of and motivation of starting these groups, Service Leadership's Dippell commented, "There is no school for building and running an IT services company. Very commonly, that company will be started by a guy who knows how to sell or buy and install computers, but who lacks [the] entrepreneurial sales expertise and customer-service orientation [of the independent dealer channel]."
Dippell's Service Leadership is the publisher of the Service Leadership Index (S-L Index) series of financial and operational benchmarks of over 2,300 companies drawn from an exclusive master database of over 29,000 companies worldwide, the largest such benchmark in the industry. The S-L GAMIT Groups participate in this benchmarking.
As Dippell said, "C-level peer groups attract companies who are unusually intent on being top performers. As a result, the S-L Index shows that peer group participants perform materially better in profit, growth and service quality improvement than do those who benchmark but do not participate in such peer groups."
Participant Profile
While the 40 current peer group participants are already active in Managed IT Services, the firms vary in size and experience. While I can't share the list of participants, I can say with certainty the peer group program's membership includes some of the most significant Influencers in the dealer community nationwide.
For this piece, we believe the dealer members we spoke to are representative of the peer group's members in terms of industry stature and diversity of market origin. These dealers included industry veterans (Pictured left to right) Barry Clark, CEO of Perry ProTECH in Ohio; Ken Copeland, President of ASI Business Solutions, Inc. in Texas; John Lowery, President of Applied Imaging in Michigan; and Adam Weiss, General Manager of Atlantic, Tomorrow's Office in New York City.

These particular dealers on some level agreed that no one has the magic key to unlock all of the secrets necessary to successfully transition traditional independent dealer businesses to include Managed IT Services. It does, however, appear to them that through analyzing these S-L GAMIT peer groups, GreatAmerica and Service Leadership may be drafting a working roadmap, despite having only hosted two sessions to date.
In Lowery's words, "GreatAmerica is just [pure] genius. We really don't know anything about the business, and these guys are going to help us be successful. [So far, the sessions are] far exceeding expectations. They are very good. We did not have the expectation that the rest of the members were going to be so insightful in terms of their questions."
Copeland emphasized, "We joined because we want to learn at a faster pace how to be successful in Managed Services...We have a high level of respect for Paul Dippell just from listening to him speak, and we have always respected GreatAmerica and its leadership team. We jumped at the opportunity because we knew we were dealing with two professional groups. It's hard not to follow and listen to Paul Dippell because we think he's the real deal."
Clark stated, "We were looking to figure out a more integrated approach to selling print and IT – not just one – and I wanted to surround myself by the best minds in the industry to increase our value share that comes to bear on the market... I know this [the peer groups] will have a substantial impact on our business."
Bankable Benchmarks
Participant enthusiasm is fueled by the metrics and benchmarks these groups provide such as the proprietary Service Leadership Index.
"Every quarter, subscribing dealers enter their profit and loss," said Service Leadership's Dippell. "[Based on that], we send them back a private report that provides them with normalized income statements, stacked by profit. The median will be about 6.5% profit."
According to Weiss, metrics and benchmarking are the most valuable takeaways thus far.
"To me, it's the metrics, and we're talking about real benchmarks," said Weiss. "For example, at the end of the day, you could be making 25 points — but if your peers are making 50 points, you are not necessarily where you should or want to be." Weiss also added that the peer group benchmarking system is helpful in answering specific operational questions, such as "How many technicians to I need? What level of expertise should they have?"
Lowery said, "Even before I got to the session, I had to fill out pages and pages of financial information — including market segment. They have data from 600 VARs from all across the country so they have really dialed in best practices. What you get back is a report marked with a red, yellow or green light [to measure the health of your MIS business] and all the data pertaining to where you need to be."
Lowery also stated that for him, the most valuable takeaway from the program thus far was "related to the technology stack — [it turns out that] standardizing your offering was really important [in addition to] finding the right type of customer in order to achieve real success."
Finally, Copeland added that Dippell is communicating the disciplines dealers need to follow, including "[measuring yourself] against operational benchmarks, standardizing the technology stack, how your org chart needs to look [and how to access] a good or bad acquisition. Paul has already given us a really nice scorecard to measure ourselves operationally."
On The Road Again
For those of you who read my column entitled "EFI Builds Superior Model" in last month's issue, you know that I believe structure and logistics play a pivotal role in the success of any meeting. To GreatAmerica's credit, these meetings appear to be on the mark here. The choice of cities for the sessions has been stellar: November's meeting was in Dallas; February's was in Miami; and May's is scheduled for Chicago — all easy to travel to. I'd like to turn it over directly to the dealers to show you how much they appreciated all the rest.
According to Clark, "The meetings are well structured, and there is an intimacy among participants. The session allows more for Q&A, and the size of the group makes it very nimble."
Copeland added, "The Miami session was great. It fit right in with what I like in a meeting. The Sofitel [where the meeting was held] had great service, great food and was five minutes from the airport and easy to get to. I was very pleased with the logistics. The meeting started on time, we worked through lunch, breaks were short and we went over a little bit. It was intense."
Program Optimization
Further buoying the value of the S-L GAMIT peer group meetings, the dealers we interviewed did not have too much to say in terms of what they might like to see more of, though part of that is because the program has just begun.
As Copeland put it, "The only things I can really think of are that I hope it doesn't get so big that it becomes diluted and that at some point, it would be nice if they could communicate best practices from other peer groups." That said, Copeland understands the challenges with his suggestions, given that all groups are broken out by competitive separation.
Lowery's commentary was particularly interesting to hear, though it does present similar challenges to Copeland's second suggestion, "The only thing I'd say is if GreatAmerica could schedule a meeting in a city near a [strong MIS] dealer, I would love to see things in action."
When I asked these four particular dealers for any suggestions pertaining to the peer groups moving forward, they collectively began their responses along the lines of, "The only thing I can think of is..." They then proceeded to share their comments with sincere optimistic enthusiasm. While there may be some additional elements participants would like GreatAmerica and Service Leadership to incorporate in the future, I can only conclude the program's current agenda already has members fully engaged.
Learn From The Masters
With many dealers today wary of moving into the Managed IT Services space or certainly having some level of difficulty with it, all of the four peer group participants we interviewed for this piece highly recommend S-L GAMIT peer groups as part of developing a solution.
"I'd recommend it for any dealer," Copeland said.
Lowery echoed that exact sentiment by stating, "I'd absolutely recommend it to dealers."
Perhaps a particularly humble Clark said it best. "It's good to know that everyone in the business is struggling with the same issues," he stated. "It's kind of nice and humbling to be one of the smaller dealers in the group and learn from the masters."
Cost: $2,000 quarterly.
For more information, contact:
Cathleen Mohr
cmohr@greatamerica.com
Subscribe to THE CANNATA REPORT at TheCannataReport.com/Register.