---
Is the Cloud the Future of Business Computing?
ENX Mangazine (Article by Paul Dippell)
The cloud continues to dominate thoughts and discussions among IT Solution Provider and Managed IT company owners and executives, as it should. However, to make the best business decisions for the future, it's useful to know the cloud's many precedents over the history of business computer usage, and how they have impacted Managed IT providers.
What is Old is New Again
Aspects of the cloud were, in effect, IBM's first (computer) business model and were so powerful (i.e. sticky) that the Justice Department in 1969 embarked on an anti-trust investigation of IBM which lasted 13 years. While the investigation was ultimately unsuccessful and dropped by the Justice Department in 1982, the protracted threat of it drove IBM to unbundle hardware, software and services (the "cloud" of the time). This opened the door for competition that in large part resulted in a series of "paradigm shifts" in computing that have evolved into the computing models and market today.
Each paradigm shift has (probably) resulted in a richer, more productive computing environment for users. Additionally, each shift has also been touted by the vendors – and usually the research analysts such as Gartner Group – as delivering reductions in "Total Cost of Ownership" (TCO), a path-breaking term coined by Gartner in 1987 to account for the ever-expanding cost of IT and the IT department in larger companies.
The reason for touting TCO reduction and not just user productivity improvement and business enablement, is that without the promise of TCO reduction, new equipment and software is harder to sell. Customers often view promised productivity gains and new revenue streams enabled by new systems as being potential benefits, while reductions in operating cost are seen as "hard cost" benefits and therefore more likely to be realized.
As a result, some paradigm shifts in computing – the current cloud shift included – were promoted by the vendors mostly or almost completely on TCO reduction, often accompanied by the ever-elusive "greater IT department agility". The cloud also holds the promise – much as did IBM's original "time-sharing" model – of shifting capital expenses (buying equipment) to operating expenses (renting capacity).
These paradigm shifts have, over 50+ years of business computing, swung like a pendulum between what today is called "on premise" versus "cloud." In the past, cloud has been called "time-sharing" (public cloud) or "glass house" (private cloud). This was then followed by distributed computing (on premise), first in the form of minicomputers (departmental computing) and then the first wave of personal computers and LANs.
Once it became clear that the proliferation of PCs and LANs wasn't driving down TCO and improving agility, instead doing the opposite, the trend was to re-centralize under various client/server models. The first being the thick client, with on-premise server, then thin client, and ultimately the any-client-plus-internet model predominant today.
In each case, the vendors, aided by the research analysts, have striven to demonstrate not only improvements in user productivity and business enablement, but also in IT agility and especially TCO.
Follow the Money
Ironically, however, despite these recurring "breakthroughs" in reduction of TCO, the budgets of both IT departments and of providers of IT services – such as outsourcers (generally called Managed IT providers today) – continue to expand.
One might argue that these budgets have not expanded as fast as they would have if the latest TCO-busting paradigm shift had not taken place; this would be hard to substantiate either way.
The fact remains, however, that IT budgets for internal and external IT services continue to expand, often as a share of the end customer's total budget and virtually always in absolute dollar terms, through each of the TCO- "reducing" breakthroughs in business computing models. The only time IT spending drops is during economic recessions, which have little to do with business computing paradigm shifts.
Based on this, we consider it unlikely that the paradigm shift to the cloud will result in any long-term decline in demand for IT services – both project services and support, such as Managed Services.
One might argue that customer dollars that would have been paid to the local Managed IT provider for supporting their on-premise systems will now be paid to the cloud provider. To a degree this has been true so far, but tellingly, only among the lower-performing (low Operational Maturity Level or OML) Managed IT providers.
The higher-performing (high OML) Managed IT providers have correctly deduced that bringing a cloud vendor into the mix makes support more difficult and more time-consuming – not less – and have adjusted their pricing models upward (or at least not downward) as a result.
Too Early to Cast Judgments on the Cloud?
The cloud in its current iteration is largely unproven in acceptance by business customers as a platform for non-consumer purposes. Google, Amazon and Microsoft are likely not making money on business cloud, yet are expending billions on it and can afford to do so for as long as Wall Street allows. Yet each of the companies (as well as Wall Street) has in the past demonstrated the ability to make similar-sized investments in lines of business that ultimately proved unsuccessful.
The cloud has been promised to business decision makers by vendors as highly agile and virtually TCO-free. As we have discussed, based on the results of past paradigm-shifts in computing, this rosy picture is unlikely to be true. Business decision makers are at the very earliest stages of their learning about the practical impact of cloud. Here are some examples:
We have already seen that cloud companies can and will turn over customers' confidential data to government agencies with subpoena and not inform the related customers; in some cases they have done so without subpoena.

Owning the "on-premise" version of a critical business application gives more than the greater assurance of confidentiality over a cloud version. It also allows the customer to decide if and when they want to bear the expense of upgrading. Most customers with critical business applications have made extensive modifications and customizations to them. This often results in the need to upgrade to a new version of the core software and entails not just an increase in license costs but an expensive, risky and protracted upgrade to the customizations and modifications.
In the cloud, when the cloud vendor decides to upgrade, they may not increase the subscription fee (or they may) but users are forced to carry out these costly and risky projects to update their customizations and "mods" on the vendor's timetable, not their own. Too few customers (and their channel partners) see this coming when considering the cloud.
M any cloud vendors are venture-funded. While the venture capitalist hopes each start-up will thrive, their business model expects that about 70% of the new companies will fail within the first few years. Understandably, this is not a reality their cloud companies pitch to end customers or channel partners. Clearly, however, many end customers and channel partners are in for a bumpy ride, and would be well-served to understand what happens to the end customer's data and business application if the cloud company changes their business plan or goes out of business.
These are just a few of the raw experiences awaiting unsuspecting cloud customers. Thus, it is early in the business decision-maker's experience with the cloud. Already we are seeing an increasing number of instances in which Managed IT providers are "de-clouding" new customers who were "taken to the cloud" by their preceding Managed IT provider.
The unfortunate customer found that the cloud wasn't less costly. Renting or financing allows shifting of capital expense to operating expense but it is often more costly over time; after all, the lessor needs to make a profit. The customer also found that having to log in to a distant system is slower and more unreliable than having applications and data loaded on the local machine; the massive popularity of personal and company automobiles over mass transit may be a useful analogy here.
It is important to understand that vendors, prodded by Wall Street, are stoking demand for the cloud as a way to improve their own financial results, but end customers for the most part neither have much familiarity with what they are actually asking for, nor whether they will like it once they get it. Just because the cloud is a suitable way for 14-year olds to instantly share videos doesn't mean it will be inevitably the exclusive platform for commercial-grade business use, that it will be cheaper or that it will require less support.
As our Service Leadership Index® benchmark data shows, across all IT business models, about 46% of IT providers in 2013 offered some sort of cloud services coming from equipment and software they own (whether in their own data center or in a colocation facility). This is up from 41.5% of IT providers in 2012.
All of this is to say that the cloud, while indeed an exciting "new" approach, is largely unproven and at very early stages as a commercial business computing platform and as a business model strategy for Managed IT providers.
The Right Strategy for Success in the Cloud (and in Managed IT)
One thing's for certain: the cloud has the buzz right now, and top performing Managed IT companies are capitalizing on it in multiple ways:
Your marketing should incorporate cloud services. You want to position your firm as a thought leader, and the cloud is at the forefront. The cloud will bring them in the door then you can decide how much (and what type) of cloud you want to sell them, wrapped with your Managed IT services of course!

Top performers are not building cloud, they're reselling it with their brand name on it. Take advantage of this approach yourself.

Likewise, recognize that Managed IT itself can be a complex and risky business. Minimize your exposure and maximize your potential for success by choosing to use white label providers of "back end" Managed IT services, also known as Master MSPs. This allows you to focus on marketing, sales and field services, as opposed to building a Help Desk and Network Operations Center.
This is the highest operational way to bring both Managed IT and cloud services to market: use cloud buzz to bring in prospects for your own blend of these services, judiciously crafted from top white label providers, wrapped in your brand name and value proposition.
Note: Service Leadership is the leading profitability consultant to Managed IT and cloud providers worldwide, and is brought to you here in appreciation from GreatAmerica Financial Services and its Master MSP business unit, Collabrance. For more information visit www.Collabrance.com or www.service-leadership.com u
Paul Dippell is CEO of Service Leadership, Inc. a leading global consultancy to independent IT solutions/services companies and technology OEMs, and publisher of the Service Leadership Index®, the foremost technology solutions/services company benchmark of both financial and operational performance. Prior, at USBX Advisory Services, Paul founded its technology M&A practice. At All Covered, Inc., a large SMB Managed IT Services Provider, he led M&A and Acquisition Integration. He then founded a mid-market IT services firm with two private equity raises. At Xerox, Paul was V.P. of Managed IT Services, serving F500 customers worldwide. Before that, at CompuCom, he was V.P. of Enterprise IT Operations Consulting for this $2BB IT Solution Provider. Paul is a highly rated speaker at IT, Telephony and Office Equipment industry events worldwide. Service Leadership, Inc. supports or operates more than 50 C-level peer groups of independent technology solutions/services company executives, making it the largest provider of technology executive peer groups worldwide. For more information, please go to www.service-leadership.com .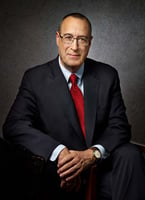 Click here to view the full article on ENX Magazine's website.