Portfolio Services News COVID-19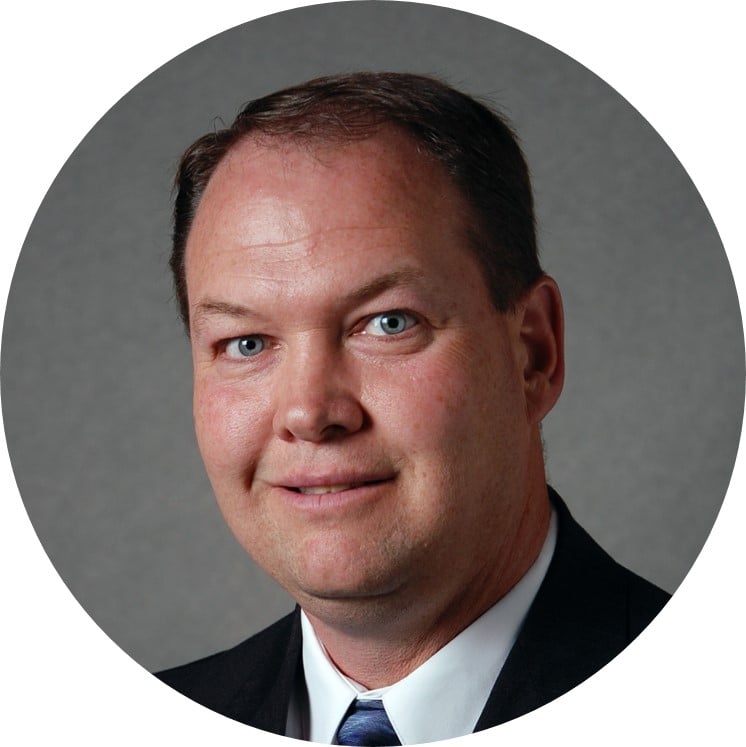 ---
And Then There Was a Pandemic
Originally published in NEFA Newsline Magazine's May/June 2020 Issue
The COVID-19 pandemic is impacting portfolio performance for many equipment finance companies and will continue to influence what portfolio management will look like for the foreseeable future.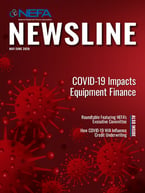 It goes without saying we are in unprecedented times. In today's world, where robots, electric cars, and other technologies and innovations are so prevalent, it seems so unlikely that the COVID-19 pandemic could have such an overwhelming impact on our society. Beyond standard busi
ness continuity planning, there was zero preparation, forecasting or anticipation for the wide swath this pandemic would cut through the economy.
Many businesses are being impacted through no fault of their own and are struggling. Some segments we would have considered recession-proof and safe in a down market have been particularly hard hit. For many of us, the only point of reference for this calamity is the 2008-09 recession, where the hardest hit segments were the housing, automotive and finance-related businesses. The impact was logical and more predictable in terms of breadth and depth.
"But comparing what happened 12 years ago to the pandemic would be a mistake. Though there is some logic to the distress we are seeing in the hospitality, travel and restaurant industries, some 'safe havens' are taking a huge hit.
But comparing what happened 12 years ago to the pandemic would be a mistake. Though there is some logic to the distress we are seeing in the hospitality, travel and restaurant industries, some "safe havens" are taking a huge hit. One example is healthcare. Outside of emergency rooms, healthcare sub-segments such as dentistry, ophthalmology and other specialties are being rocked by stay-in-place orders. The duration and scope of these orders will influence what "new normal" looks like. Prior recessions had instant reactive behavior that eventually returned to "normal." Yet to be defined, this pandemic recession looks and feels like it will be different.
Stress Relief
In the short term, responding to the realities of the situation and developing strategies around extension/deferral plans is probably the first line of strategy for most equipment finance companies. The majority of lessees (our clients' customers) are looking at some sort of assistance for at least 60 to 90 days, whether it be with reduced payments or deferral of payments to the end of the contract. All requests we receive are sent to our client for review. Not a lot has changed for us, considering we will always take direction from our clients as we honor the bond between them and their customers. The biggest operational change is probably the sheer number of people calling looking for assistance.
Like many "shelter-in-place" intentions, lessees are using extensions/deferrals to buy time. The ultimate question on everyone's mind is what the economic environment will look like in 60 to 90 days or for that matter a year from now. When will the U.S. be open for business again? Then, how many businesses will survive and what will credit paradigms look like going forward. Uncertainty is ruling the day.
Responding with Compassion
Realistically, every customer has their own story to tell. Calls with distressed businesses are made with compassion and an understanding of what's going on in their market. We want to know what their business does, how cash flow is impacted, how they are currently operating and generating revenue, and, if not, when they expect to resume. We also want to make sure they are aware of Federal and State relief programs, and to find out whether they've applied for assistance with these programs.
Through our conversations with customers, we are identifying many patterns of what stress looks like. We treat each situation on a case-by-case basis. If an account has a strong pay history and hasn't missed anything - then suddenly payments stop - it becomes obvious COVID-19 has caused the interruption. If their business has been closed, it is pretty obvious there has to be some immediate assistance granted to even see what the other side looks like – if and when they re-open for business. We're seeing situations in nonessential healthcare, for example in the eye-care industry, where they are temporarily closed, so naturally there are disproportionate extensions in this area. Conversely, veterinarians are considered essential and so there could be less need in this area.
Being Responsive and Resourceful
There are pockets of nuance across all markets, and it's important to respond and activate specific plans that incorporate deep knowledge of the customer's situation. With the help of our clients, we are doing everything we can to help get their customers back on their feet. When the fog lifts, we expect some areas of bounce-back where there's pent-up demand.
Our collectors are investigating broader relief options for customers, not only from a perspective of awareness, but to also be resourceful for possible overlooked assistance opportunities during conversations. At the time of this writing, the Paycheck Protection Program relief fund has been fully distributed to over 1.5 million businesses. Congress approved $349 billion for the program to fund potentially forgivable loans to businesses with 500 or fewer employees. With support for small businesses being politically popular for both parties, its likely more dollars will be approved.
What Will Future Portfolio Management Look Like?
In the long-term, which seems so far away right now, how equipment finance companies respond to delinquency and loss management will be guided only marginally by past experience. They will have to dig deeper into the data and examine why certain segments had been pummeled. The historical and reliable strength of businesses based on professional designations will now have to be re-evaluated.
External factors such as the effectiveness/deployment of the CARES Act and relationship depth will still be part of the mix in determining portfolio management strategies.
On our third-party portfolio servicing platform, clients (and their investors) need action plans implemented immediately to help them through this crisis. The outsourcing of servicing concept has always stressed the benefit of paying for and using resources on a need basis. This pandemic has caused a lot of our clients to request additional resources be allocated to their portfolio to help with deferrals, customer service and collections. Having a strong outsource partner is essential – one that has the ability to deploy resources, but more importantly do it effectively while operating under their own business continuity plan. (GreatAmerica, for exam- ple, is currently operating under a work from home strategy.) Service levels have remained high and work efficiencies are being maintained. Through good times and tough times, our mission does not change – we are here for our clients with continual value-add servicing.
Hopefully, the "new normal" will be defined soon so equipment finance companies can evaluate true portfolio performance and begin to put appropriate business practices and strategies in place so they also can get back to what they enjoy the most: growing their business and helping their customers. In speaking to one of our clients recently, he summed it up for me:
"In February we were coming off an outstanding 2019 and our first two months of the new year were outstanding. Then it all swiftly came tumbling down like a huge avalanche. It happened so quickly. But, we are all in this together and together we will get through it." Equipment finance friends...stay safe!