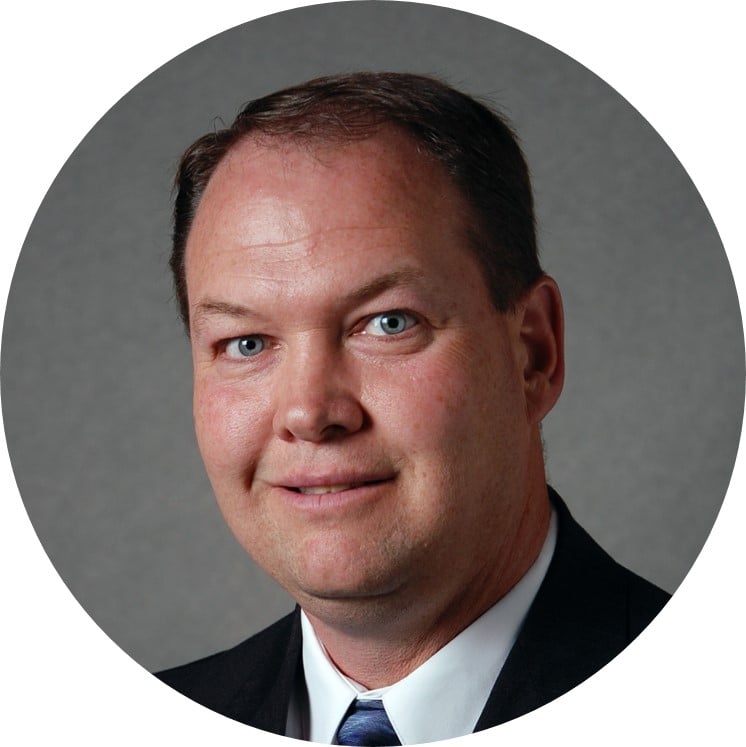 ---
Servicer News Vol. 17 Fall 2016
Portfolio Servicing, Equipment Financing, Solar Industry Updates
Email not displaying correctly?
View it in your browser .

About Us
GreatAmerica Portfolio Services Group (GPSG) is a lease, loan, and power purchase agreement (PPA) outsourcing service provider specializing in third party and backup servicing.
We focus on developing mutually beneficial relationships with banks, independent financial companies, captives, vendors, manufacturers, trustees and financial investors, ultimately helping them achieve greater success.
Solar Industry Servicing Update
The residential solar market continues to grow very rapidly. According to the Solar Energy Industries Association (SEIA), the number of homes with rooftop solar panels reached 1 million this year, and estimates are that number will double by 2018.
Residential Solar Installations
2006: 30,000 homes
2013: 400,000 homes
2016: 1,000,000 homes
2018 (projected): 2,000,000 homes
2025 (projected): 1,000,000 new installations per year
Some of the the most recognizable contributors to these incredible growth rates include the Solar Investment Tax Credit (ITC), a continually decreasing cost to install the panels (70% decrease in the past 10 years), and the maturity and confirmation of the distributed generation solar concept. Most residential solar installations are financed through a lease, power purchase agreement, loan, or prepayment contract. In addition to these impressive residential solar installation statistics, many are deciding to go solar in other ways, including enrollment in community solar garden projects. As optimism surrounds the solar industry and the number of ways to go solar increase, GPSG is excited about the opportunity to fulfill our mission for our valued client partners:
We help our Clients acheive greater success.
Source: Solar Energy Industries Association, www.seia.org
Equipment Finance Update
This past quarter, GPSG has seen an uptick in the number of equipment finance companies considering outsourcing their servicing platform as an alternative to converting to a new system. Some companies have been forced to consider an alternative servicing platform by their current system provider, and have determined the cost to rebuild or replace is a significant investment. Additionally, with any conversion the potential for business disruption is high, and bringing in a third party to manage the conversion process adds to the expense. Even with dedicated project management, there will be additional time and focus required from all levels of operation managers, which is disruption that many companies cannot afford.
For those equipment finance companies starting up or evaluating their servicing platform options, outsourcing can be a very attractive option when you consider all the requirements surrounding systems, employee resources, and the expertise required to build and maintain the platform.
GreatAmerica's successful track record, performance, economic value and reputable servicing levels provide for a very attractive servicing platform solution. As a client, you can focus on growing your business while leaving the systems, employee resources requirements and servicing expertise with a valued partner like GPSG.
Operations Update
As a team we continuously talk about quality and its importance across all of our functions. Our clients trust us to service their portfolios and provide their customers with the highest level of care possible.
To be successful in ensuring quality, it takes the entire team working together to fulfill our daily responsibilities while continually improving our processes. To develop the culture of quality within our team we encourage everyone to speak up if something does not seem right. Addressing all potential issues keeps us proactively improving our processes and preventing possible issues in the future.
One of the standard practices we have in place to ensure we provide the GreatAmerica Experience is " I will proactively understand my customers' needs and make sure processes are in place to guarantee an exceptional customer experience." This is achieved through open communication within our team, which helps us identify issues.
Employee Spotlight
Kris Carrow
Kris Carrow joined GreatAmerica in April of 2015 to lead the development of GPSG's Backup Servicing team. She works out of our Marshall, MN office.
Kris has more than 13 years of experience working in many facets of portfolio servicing, including third-party, backup and successor servicing. She has a history degree from Southwest Minnesota State University, and says that while a history degree may seem unusual, Backup Servicing requires investigation, research and documentation expertise, so we're prepared if and when the time comes to transfer servicing.
Kris has traveled extensively, visiting 14 countries and 41 states with her husband, 2 kids and extended family. In her free time she enjoys reading and getting involved in her community through her children's school and by participating as a Board Member on the Marshall Area Chamber of Commerce and leading the local Young Professionals steering committee.

WOW! Award
The WOW! Award is given to employees who have been recognized by a customer. Here are recent examples:
Sean McCallum
"Sean is quick to respond to our needs, and always has a great attitude", was the comment from a client during a recent conference call to discuss their reporting changes. The client added that their reporting has changed quite a bit over the last year and working with Sean has made it an easy transition.
Sarah Thul
When a client was having difficulty with his reports he reached out to Sarah, who quickly provided the additional data needed for a report. "You are one of the fastest people to help me out of a jam even though you are over 1,000 miles away. If everyone responded as quickly as you did, my life would be a lot simpler."
Nicole Bjork
Nicole took the time to walk a customer through each step of our online services until they were signed up for online payments. The client was so appreciative of Nicole's patience and understanding she called back to rave to a team leader about how great it was to work with Nicole.
Joe's Corner

Business as Usual
Ever have that moment when you ask yourself, how can that happen again? In the last couple of weeks, parts of Northern Iowa received unusual amounts of rain, which caused flooding throughout the Cedar River basin and impacted our headquarters in Cedar Rapids, Iowa. In 2008, that same river swelled to cover the 500 year floodplain, and forced us to relocate operations for 68 work days. With that experience in our minds, from September 23 rd to October 3 rd we were once again displaced from our main operations center, and were providing our servicing solutions from our dedicated business continuity location 8 miles away. No broad messages were sent to our clients...the goal was "business as usual". Our clients have overwhelmingly let it be known their businesses were not impacted, and our GreatAmerica servicing experiences were strong! We served our clients (and their customers) with uninterrupted servicing the way we always do, and have employed a level of tenacity under very difficult circumstances that not many of our competitors would be able to accomplish. It was "business as usual" for our clients, but behind the curtain it was a lot of incredible acts of going above and beyond...all for our clients! Just the way we planned it!
Joe Andries
Vice-President & General Manager
GreatAmerica Portfolio Services
Tel.
877-762-3808

or
507-929-5117

Fax
877-762-3809

jandries@greatamerica.com
Events We're Attending
NEFA Funding Symposium
Bloomington, MN
October 6 - 8, 2016
Solar Finance & Investment USA
New York, NY
October 25 - 26, 2016
Advanced Renewable Energy Finance and Investment
New Orleans, LA
October 13 - 14, 2016
ACORE Finance West
November 1, 2016
San Francisco, CA
Community Solar
October 18, 2016
San Diego, CA
Distributed Solar
November 15 - 17, 2016
Los Angeles, CA
ELFA 55th Annual Convention
October 23 - 25, 2016
Palm Desert, CA
br />