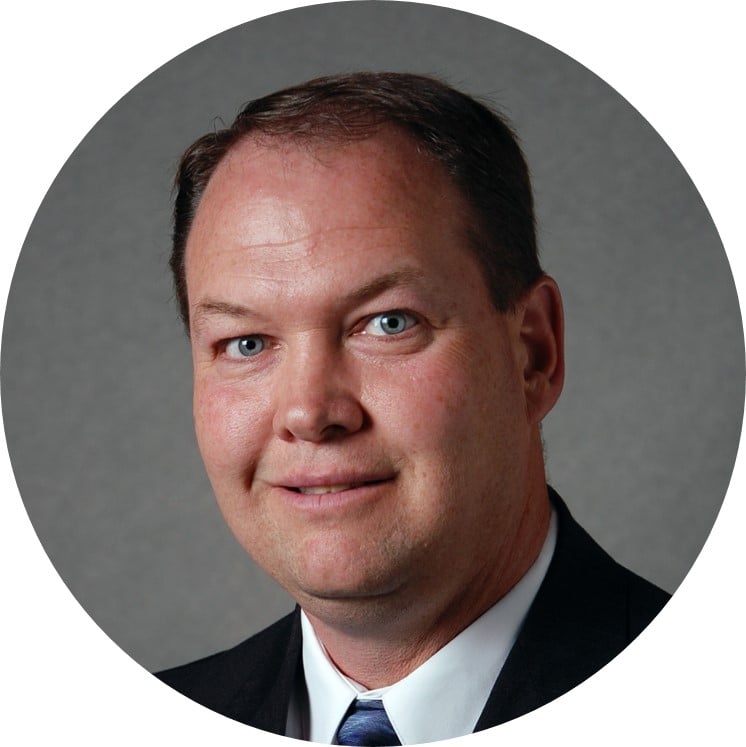 ---
Servicer News Vol. 14 Winter 2016
About Us
GreatAmerica Portfolio Services Group (GPSG) is a lease, loan, and power purchase agreement outsourcing service provider specializing in third party and backup servicing.
We focus on developing mutually beneficial relationships with banks, independent financial companies, captives, vendors, manufacturers, trustees and financial investors, ultimately helping them achieve greater success.
---

Solar Industry Servicing Update:
em> Extension of Tax Credit Secures Solar's Future.
The growth of the solar industry is due in large part to the 2006 Investment Tax Credit (ITC) which provides a 30% income tax credit for residents and businesses that install solar PV systems. Congress's 5 year extension of the ITC at the end of 2015 should help pave the way for even greater growth in this sector. The stats below indicate a robust and growing industry:
Solar installations have increased 1,600% since the inception of ITC.

Employment growth in the solar industry has been 86% in the last four years. Nearly 20 times higher than the overall economy.

The cost to install solar has dropped by more than 73% in the last decade.

By 2020 solar power will contribute to 3.5% of the total US electric generation, an increase from 0.1% prior to ITC.

Total investment in the U.S. economy from solar during 2016-22 is projected to be more than $124 billion. $39 billion more than if the ITC had expired.
From a servicing perspective, GPSG continues to proactively work with Customers and Investors to help support their growth. Our focus and commitment to the solar industry has never been stronger.
[Source: www.seia.org]
---
Equipment Finance Update
Growth Forecasted to Continue into 2016
As 2015 has come to a close, the overall equipment finance industry realized growth and success. Although final data is not yet available, there are expectations of a 4.2% annual growth rate for 2015. The prediction for 2016 is 4.4% annual growth. The growth is attributed to a strengthened US economy, consistent industry confidence, and a growing propensity to use financing as a means to obtain equipment. Similarly, all of our Customers have closed 2015 with positive year-over-year growth, some with double digit percentages and others more in line with the industry. A poll of our Customers revealed themes of stronger credits, steady execution of business plans, and overall confidence in financing and financing companies. This was consistent with summaries from the experts/economists as well. Our customers expect interest rates to creep up in 2016...again consistent with what the US economist are saying. Depending upon the company size and means of capitalization, the attitude towards rate increases is mixed...some feel it will alleviate overall spread compression for equipment lessors and others feel it will hinder their ability to compete with the larger bank lessors. When asked how 2015 was, one customer shared the following quote..."2015 was a very, very good year for us". As a dedicated servicing partner for our Customers, we understand the equipment finance landscape and have identified certain areas of enhancement and improvement

[Source: Equipment Leasing and Finance Foundation]
---
Backup Servicing Update
This past quarter, GPSG transitioned one portfolio from backup to primary servicer.
The loan portfolio was transitioned efficiently and effectively within a 45 day period. With the support of the investor and cooperation from the former servicer, we ultimately improved the service levels for the obligors. The primary challenge that was encountered was the electronic data records from the prior servicer's system did not match the actual loan documents. As a result, a complete audit of every contract had to be completed and data corrected prior to uploading into our system. The transition was successful and the investor now has complete control of the servicing – all while the customer experienced no interruption.

On a more macro perspective, our $10 billion, 50+ transaction backup servicing portfolio is performing well. We are active with multiple different asset classes, including equipment leasing, commercial loans, solar leases, power purchase agreements (PPAs), and miscellaneous esoteric. Our tracking system is showing delinquency levels staying consistent this past quarter. No triggers have been met or are close to being tripped. New volume has been very active this past quarter with a lot of transactions closing in December, with solar and equipment leasing providing the most activity.
---
Employee Spotlight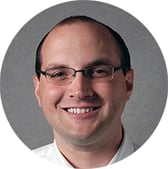 Matt Mueller
Matt Mueller was our first Director of Operations before being asked to lead strategic projects and our Office Equipment group finance team within GreatAmerica. Matt has returned to GPSG as the Vice President of Operations and we are excited to have him back! "I enjoy helping make our processes as efficient as possible for our team and our customers," says Matt. He is a native Iowan, a two-time University of Iowa graduate, a devoted Hawkeye fan, and enjoys spending time with his family.
---

WOW! Award
The WOW! Award is given to teams or employees who have been recognized by a customer. Here is some recent praise we've received:

"GreatAmerica. . . was able to prepare our operational update that included a complete summary of our portfolio's performance. The data you were able to provide is vital to measuring our success. Keep up the excellent work!"

"Dan and Aaron are just plain outstanding! They are always well prepared for our weekly delinquent accounts review calls, and have the right answers to any questions. Thanks again for all you do."
---
Joe's Corner

2015 Year in Review
This past year was both very rewarding and sometimes challenging for the GreatAmerica Portfolio Services Group. Our existing customers experienced significant organic growth, and at the same time we on-boarded new customers with existing portfolios. These new and existing growth opportunities provided exciting challenges for the PSG team. Through hard work and dedication from our Team, 2015 turned into the strongest performance year in our history. I am excited to share some of our achievements from the previous year and insight into our 2016 focus areas:

Achievements:
Expanded reporting capabilities for our customers
Launched a payment portal for customers to make payments online
Implemented another level of functional leadership to support our Team
Grew our third party serviced portfolio by 55%
Grew our backup servicing customers by 80%
Welcomed 12 new GreatAmericans to our servicing team
strong style="color: rgb(80, 80, 80); text-transform: none; line-height: 24px; text-indent: 0px; letter-spacing: normal; font-family: Helvetica; font-size: 16px; font-style: normal; font-variant: normal; word-spacing: 0px; white-space: normal; widows: 1; -webkit-text-stroke-width: 0px;">2016 Focus Areas:
Quality Assurance process improvements improving our value proposition
Continued team training, growth and development
ServicerZone enhancements, including contract search and scheduling functions
Enhance our product offering to captives, banks and solar opportunities.
Our goal is to be the leader in providing third party outsourced servicing solutions. We are committed to building long lasting relationships with our customers through a partnered servicing approach. The success of our customers is the measure of our success. In 2016, our promise to our customers will be to "help them get there," with the intent of every interaction being positive. To our customers, prospects, investors, communities and friends, we wish you a very safe, healthy, happy and prosperous New Year!
Joe Andries
Vice-President & General Manager
GreatAmerica Portfolio Services
Tel.
877-762-3808

or
507-929-5117

Fax
877-762-3809

jandries@greatamerica.com
---
Events We're Attending
ELFA Equipment Management Conference
Scottsdale, AZ
February 21 - 23, 2016
ABS Vegas 2016
Las Vegas, NV
February 28 - March 2, 2016
NEFA Finance Summit
New Orleans, LA
March 2 - 4, 2016
Investors' Conference on Equipment Finance
New York, NY
March 22, 2016
Intersolar Summit USA East
Brooklyn, NY
March 24, 2016
Solar Power Finance & Investment Summit
San Diego, CA
March 22 - 24, 2016
EFLA National Funding Conference
Chicago, IL
April 19 - 21, 2016
Annual Sunshine Backed Bonds Conference
New York, NY
April 21, 2016
---
em> Copyright © 2016 , All rights reserved.