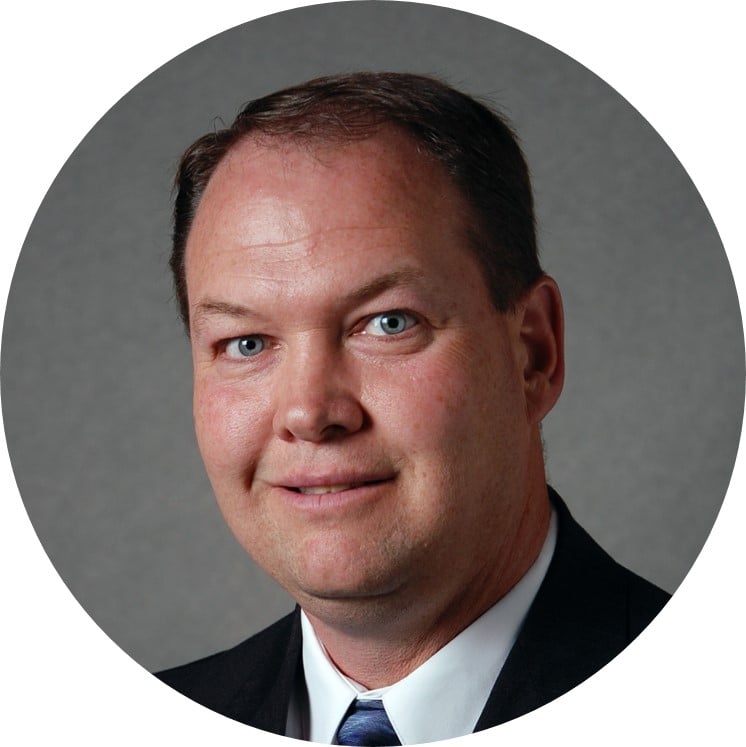 ---
Servicer News Vol. 15 Spring 2016

About Us
GreatAmerica Portfolio Services Group (GPSG) is a lease, loan, and power purchase agreement outsourcing service provider specializing in third party and backup servicing.
We focus on developing mutually beneficial relationships with banks, independent financial companies, captives, vendors, manufacturers, trustees and financial investors, ultimately helping them achieve greater success.
---

Solar Industry Servicing Update:

We had a chance to sit in on solar presentations and also meet with industry experts, investors, current clients and prospective clients at the SFIG ABS Vegas Conference. We observed that:
More historical performance data with positive trends is allowing investors and rating agencies to gain more comfort in the asset class and ABS activities. Expect an increase in the number of new solar issuers utilizing securitization.
More merger and acquisition activity is expected.
Despite current battles surrounding net metering and rates, residential roof tops will maintain current growth trends – especially with the extension of the Investment Tax Credit (ITC).
Community solar gardens are becoming more of a popular alternative for homeowners to consider. Especially in certain Eastern and Midwestern states.
More entrepreneurial versions of loan, lease and power production agreement (ppa) financing options have been introduced to homeowners, however not all are well received by investors and rating agencies.
With a focus on efficiency and an eye on competition, many solar finance companies are using a third party for their contract servicing and operations and maintenance. It is a proven value-add long term strategy.
Our team monitors news, trends, challenges and opportunities surrounding the solar industry so we can be the best partner we can to our clients. Our success hinges on our clients success.
---
Equipment Finance Update
Attendees at the IMN/ELFA Investors Conference in New York included many seasoned veterans with a mix of new faces. Optimism was abundant, but not without comments that more challenging times may be soon approaching. Some items of interest:
Equipment lease securitization activity remains strong with most volume coming from repeat issuers.
Spreads on securitizations have widened – with increases ranging from 50 bps to 350 bps.
Delinquency has increased, but remains well within projected levels. Certain asset classes are experiencing higher delinquencies than others (e.g. oil and gas).
Some industry analysts are predicting an economic downturn later in 2016 and 2017.
Current portfolio performance is good with no early warning signs of servicer defaults mentioned.
The regulatory landscape continues to be a major area of focus and concern.
Merchant cash advance/short term business loan products have experienced significant growth with long term viability in question.
A fair number of leasing companies with "books" in the market place are seeking an acquisition or merger.
GPSG is seeing significant growth in its backup servicing solutions.
---
Operations Update
Envisioning the Future of Portfolio Servicing.
It's critical for us have a clear vision of our business, especially since our performance is a direct reflection of our client's business, brand, and image. That's why we schedule annual strategic reviews to ensure proper prioritization, effective communication, and ultimately assign accountability for execution of our servicing model.

The Portfolio Services leadership team spent its February strategic planning session assessing our current state, envisioning our future state, and developing initiatives. Of note are three initiatives that we will be executing in the coming year: improve process documentation and operational efficiency, expand our key performance indicators/service level agreements, and improve client relationships and communication.

As our clients grow and change, we must always keep abreast of their needs and deliver the best service to help make them more successful. We are enthusiastic about our future and achieving our vision of being recognized as the leader in quality portfolio servicing.
---
Employee Spotlight

Christoph Gorman
Christoph Gorman joined the GreatAmerica team in February as our Senior Technology Analyst. Originally from the St. Louis area, he served in the Army, and then studied at Iowa State University. Christoph has 15 years' experience in IT and Project Management holding positions in the retail and office furniture industries. "I'm very excited to be part of the team at GreatAmerica." said Christoph. Recently married, Christoph resides in Iowa City with his wife Natasha. He is an avid gamer and enjoys playing one of his 19 or 21 guitars
---

WOW! Award
The WOW! Award is given to employees who have been recognized by a customer. Here is an example:

"Our auditors will be happy!!!" responded one of our clients when Back-Up Servicing Analyst Justin McKinney discovered a $60,000 reporting error in time to be corrected for the year end reporting. Said the client "Thank you for catching my error, it's great to know you have our back."
---
Joe's Corner

font face="Helvetica"> Spring has Sprung!
The snow has melted and the tulips are poking out of the ground. Although we had a very mild winter, we are still very excited for spring because it symbolizes a new beginning. Our fiscal year end is March 31 st so we too are starting a new year! Happy New Year! Thank you to our many clients who are such an instrumental part of our continued success. We are committed to our own continuous improvement so we can deliver outstanding service levels to our client and their customers. This year our focus will be on operational excellence, employee growth, and deepening customer relationships. Ensuring our employees know the "why" behind operational processes will be an integral first step. Making sure they answer the phone with confidence and a smile on their face is equally important. Understanding our clients business at a very detailed level will allow us to define and document value-add servicing solutions that are measurable and clearly visible. There is no easy path to improve in all these areas. It will take time, energy and staff commitment. They are up for the challenge as we Spring into the New Year. To our clients and employees: "Today is the best day ever, and tomorrow will be even better!"
Joe Andries
Vice-President & General Manager
GreatAmerica Portfolio Services
Tel.
877-762-3808

or
507-929-5117

Fax
877-762-3809

jandries@greatamerica.com
---
Events We're Attending
ELFA National Funding Conference
Chicago, IL
April 19 - 21, 2016
Sunshine Backed Bonds Conference
New York, NY
April 21, 2016
NAELB Annual Conference
Phoenix, AZ
April 28 - 30, 2016
Credit and Collection Management Conference
Denver, CO
June 5 - 7, 2016
NEFA Baltimore Crab Fest
Baltimore, MD
June 2, 2016
InterSolar North America
San Francisco, CA
July 12 - 14, 2016
---
em> Copyright © 2016 , All rights reserved.