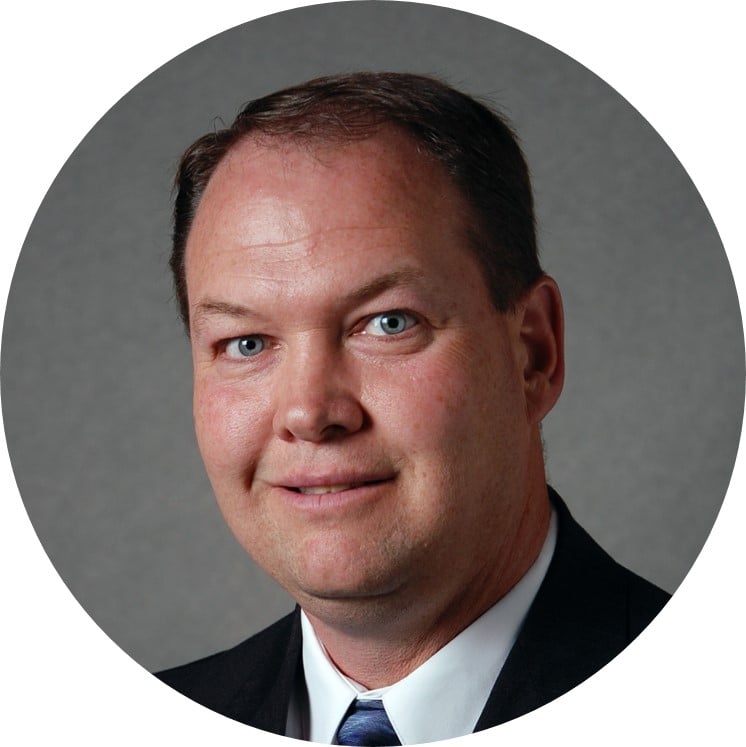 ---
Servicer News Vol 18 Winter 2017
Portfolio Servicing, Solar Industry, Equipment Financing Updates
Email not displaying correctly?
View it in your browser .
About Us
GreatAmerica Portfolio Services Group (GPSG) is a lease, loan, and power purchase agreement (PPA) outsourcing service provider specializing in third party and backup servicing.
We focus on developing mutually beneficial relationships with banks, independent financial companies, captives, vendors, manufacturers, trustees and financial investors, ultimately helping them achieve greater success.
Solar Industry Servicing Update
As we reflect on the progress that has been made throughout the solar industry, we see significant amounts of growth and a continual increase in overall maturity. This rising tide has lifted the quality and delivery of services in the industry.
Recently, we have witnessed broad-based industry improvements in process automation, more experienced management hires, and transitions away from start-up to more disciplined business practices. This industry maturation is coming at a time when there is plenty of projected growth, with an estimated million more homes per year choosing rooftop solar.
There is ambiguity around which product will evolve as the consumer choice...lease, loan or PPA? Which way the consumer market moves may determine where further improvement opportunities exist from a sales, servicing and utility perspective.
Our client's performance has remained strong as portfolios have matured. Debt and equity providers continue their interest in the solar asset class, and we are excited to be part of this evolution. As we consider system, reporting and process enhancements, we always confirm their alignment to client and industry needs. It's our mission to help our clients achieve greater success!
Equipment Finance Update
Servicing Growth Forecasted For 2017
The equipment finance industry continues to show strong growth opportunity from an outsourced servicing model perspective:
Lease products and portfolios for banks are as attractive as ever with the current rate environment and the number of leasing free agents in the market
Larger banks are evaluating an outsourced servicing model to control operating costs
The "Single Servicer, Multi Funder" business model is proving valuable for lessors controlling their customer base and funders reliance on established outsource providers to manage the cash
Mid and large ticket lessors are taking advantage of an outsourced model which allows focus on growth
Small ticket leasing portfolios are experiencing spread compression and are considering more controlled and fixed servicing platform options via an outsourced model
Captive leasing companies are recognizing the value of outsourcing to free up time to focus on core initiatives and competencies centered around their product
Our clients trust us to represent their brand with the expectation to deliver a level of service to their customers that differentiates them from their competitors. Our business model is driven around adding value for our clients that affects their top-line or bottom-line performance. If we have not clearly impacted the P&L, then we understand the relationship with our client may not be long lasting.
Operations Update
Operational Excellence Takes Grit
Each month our team discusses a monthly development topic. Our recent discussion was around the subject of perseverance, and its importance to us as a servicing team. During our discussion we came across an excerpt from a book by Angela Duckworth, a professor at the University of Pennsylvania whose academic research is on the concept of "Grit". According to Ms. Duckworth's research in her book "Grit - The Power of Passion and Perseverance," True Grit takes four things:
Interest : Passion; "I love what I do"
Practice : "Whatever it takes, I want to improve"
Purpose : "My work is important - both to me and to others"
Hope : "At various points, in big ways and in small, we get knocked down. If we stay down, grit loses. If we get up, grit prevails"
As a portfolio servicing team, we make progress every single day toward our goal to provide the best customer experience in the industry. And while some may refer to our pursuit as perseverance, we think it's our grit that sets us apart.
Click here to watch Ms. Duckworth's (6 min) TED Talk on grit.
What Our Clients Are Saying
Our employees take great pride in fulfilling a client's needs while at the same time delivering a high level of service (aka the GreatAmerica Experience). Here is some recent praise we've received:
"You are amazing!" was the comment received from a client after they were notified the files they were sending included the wrong customer application codes. "Thank you again for your attention to detail. This could have caused us a lot of headaches."
"Thank you so much showing us the new reporting features" said a client after receiving Servicer Zone training from our reporting team. "We are very excited to use the new Contract Search and Report Scheduling tools!" added the client.
Employee Spotlight
Darren Sholes
Darren Sholes is Financial Analyst Leader at GPSG. Before joining GreatAmerica in 2005 Darren held positions in the banking industry and corporate treasury. During his 18 years of experience Darren has enjoyed watching how technology has changed the financing industry. "Our clients require accurate and easily accessible data to make decisions and conduct business. Helping our clients through the development of our ServicerZone reporting website, and online payment and billing portals is the best part of my position."
Darren holds a degree in Finance and his MBA from the University of Iowa. Outside the office he lives an active lifestyle as he is an avid bicyclist, and enjoys skiing with his family in Colorado during vacation.
Joe's Corner

2016: "That was the year"
The calendar year of 2016 was certainly a year of change and enhancement for GPSG. We are excited to report we are MILES from where we put a stake in the ground a year ago! Our most recognizable successes this past year (see below) have come with a strong team feeling of pride and accomplishment. It has been a year of remodeling our foundation for the years to come. Our quest is measured growth and enhancement. We want to be "that company" recognized for delivering tangible value to our clients. We do that by focusing on process improvement, employee growth and development, metric measurement and client relationships – all from a perspective of scalability and servicing excellence. Our clients tell me they are much more confident in our servicing solutions and service levels and on the flip side, we have become closer to their businesses; all the essentials for a long lasting relationship. In the years to come, I am confident we will look back at 2016 a say "that was the year"! In the GreatAmerica way....high fives to all our team members for a job well done. Our employees are proud of their hard work, dedication and commitment to excellence. They clearly made a difference in 2016 and tomorrow (next year) will be even better! To our customers, prospects, investors, communities and friends, we wish you a very safe, healthy, happy and prosperous New Year!
Successful Achievements:
New leadership structure with expanded functional and mentor roles
Welcomed 15 new GreatAmericans to our servicing team
Grew our third party serviced portfolio by 35%
Sixth straight year of double digit revenue growth
Expanded metric reporting capabilities for our clients
Implemented a servicing quality assurance tracking tool
Launched a client request log with assignment and status functionality
Enhanced our new client on-boarding process and project progress tracking
Built a more defined client review process with a set schedule
Joe Andries
Vice-President & General Manager
GreatAmerica Portfolio Services
Tel.
877-762-3808

or
507-929-5117

Fax
877-762-3809

jandries@greatamerica.com
Events We're Attending
ELFA Equipment Management Conference
Houston, TX
February 26 - 28, 2017
Intersolar Summit USA East
Brooklyn, NY
March 23, 2017
SFIG Vegas Conference
Las Vegas, NV
February 26 - March 1, 2017
Solar Power Finance & Investment Summit
San Diego, CA
March 21 - 23, 2017
NEFA Finance Summit
Long Beach, CA
March 15 - 17, 2017
ELFA National Funding Conference
Chicago, IL
April 4 - 6, 2017
Investors' Conference on Equipment Finance
New York, NY
March 22, 2017
Green Investing Conference
New York, NY
April 27, 2017
br />