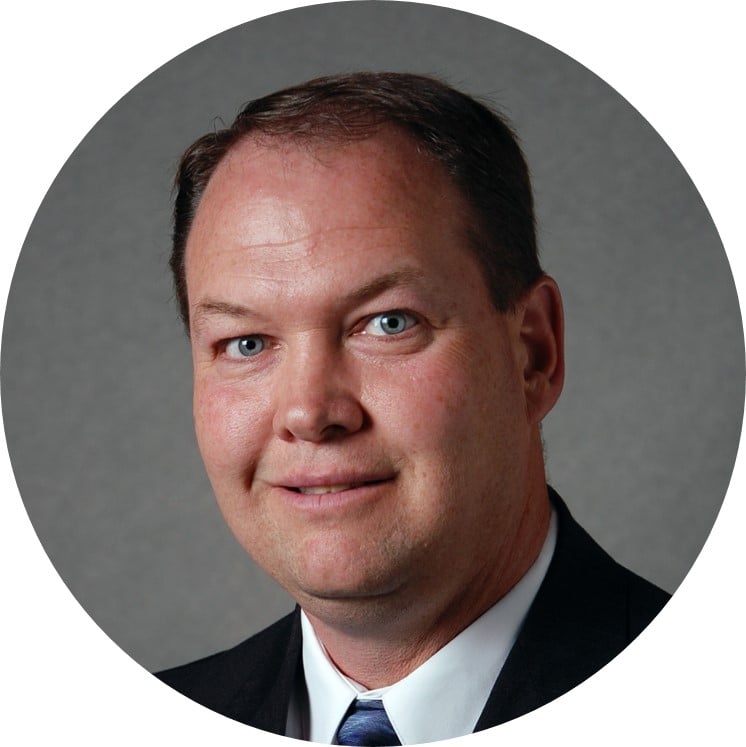 ---
Servicer News: Vol. 20 Summer 2017
Portfolio Servicing, Solar Industry, Equipment Financing Updates
Email not displaying correctly?
View it in your browser .
About Us
GreatAmerica Portfolio Services Group (GPSG) is a lease, loan, and power purchase agreement (PPA) outsourcing service provider specializing in third party and backup servicing.
We focus on developing mutually beneficial relationships with banks, independent financial companies, captives, vendors, manufacturers, trustees and financial investors, ultimately helping them achieve greater success.
Third Party Update
We like to look at our growth a number of ways, with one of the primary measures focused on the total portfolio of contracts under our care. On that key metric, we reached another milestone this quarter, once again attaining record levels of serviced contracts. Our growth in serviced contracts has been in-line with the overall equipment finance and solar industry growth statistics, but we have also added new clients as well. On the new client side, we have seen significant diversity of new originators coming on to our platform, ranging from banks and lessors, to captives and solar finance companies.
Equipment Finance
Recently, we have been named as sub-servicer for a series of new clients as part of lending relationships that those new clients secured with major banking institutions. The instant access to established systems and experienced personnel still proves invaluable for our busy clients, and is valued by their lending relationships as well. A partnership with GPSG has allowed our client's access to broader funding options...in fact, one lending institution said that they would not have been able to successfully close the lending facility with their primary servicer, without GPSG's role as a sub-servicer.
Residential Solar
We continue to secure new clients in the residential solar industry as well. We have seen newly formed originators capitalize on market funding availability to grab market share from the legacy platforms which have recently, in a well-publicized manner, exited the market. GPSG's ability to efficiently and effectively service loans, leases, and PPA's under our clients' brands has strengthened our client's own customer relationships. GPSG also remains committed to aligning with our existing clients' own internal strategic initiatives, with the ultimate goal of helping them achieve greater success. As an example, we have worked with some clients to increase the connections between their system and ours, thanks to seamless integration platforms that have established over the years. In fact, some clients now automatically tap a data warehouse file encompassing all the servicing activity from GPSG systems, allowing them integrated access to servicing data within their own internal platform!
Backup Servicing Update
This past quarter has been very active from a backup servicing perspective.
Equipment Finance
There have been new entrants in the equipment finance industry that have secured debt facilities where GPSG has been called upon to be the backup servicer. The portfolio performance of our active equipment finance backup portfolios has improved, resulting in strong performance in 2017. Late last year we saw delinquency and defaults trend up...this year we have seen improvement to desired levels.
Residential Solar
Residential solar backup servicing opportunities have also picked up this year. Aside from the traditional independent backup servicing assignment for a new client, we have been asked to expand our third-party servicing role to include backup servicing for our current clients as they seek additional funding relationships. This naturally makes sense because there would not need to be a servicing transfer if we were ever called upon to become a successor servicer in those situations. In those situations, we have also been able to provide a strategic, but limited, role regarding the O & M backup need. Additionally, we have seen viable backup O & M companies enter the contracts through an independent, yet strategic partnership with GPSG.
Our successful track record and value add servicing solutions in equipment finance and solar, coupled with the backing of our parent company and their outstanding reputation, provides a very attractive offering for those needing a backup servicer.
Operations Update
In our previous newsletter we talked about how we are exceeding our client's servicing expectations by improving quality through automation and standardized processes. This quarter, the focus of our operations team has been on the importance of a positive attitude, and its impact on the client/customer experience.
Study after study have proven that a positive attitude increases the quantity of neural connections in the brain, which decreases stress and improves cognition. The highest functioning teams are correlated with having a positive attitude. An engaged team member who can take control, solve problems, and connect with others means success for us and our clients.
As a service provider, it should be no surprise why we believe that attitude sets us apart from the competition. People want to work with (and be around) positive people! At the end of day it takes each one of our team members maintaining a positive attitude to make our clients the most successful.

WOW! Award
The WOW! Award is given to employees who have been recognized by a client. Here are recent examples:
Alex Hendricks & Aaron Koth
"Alex and Aaron do a bang-up job for us in handling delinquent accounts. Their extra attention to these accounts has been a value add to our business."
Kelsey Kiburz
"A big thank you to Kelsey!" was the comment from a solar customer in Hawaii after they received a copy of their solar agreement to finalize their home refinance. The customer added: "I am sending you some chocolate from Hawaii!"
Employee Spotlight
Chandra Carlson
Chandra Carlson is the Client Relationship Manager with the GreatAmerica Portfolio Services Group. Located in our Marshall, MN office she is responsible for onboarding clients and implementing client requests. A true people person, Chandra says she enjoys building client relations on a personal level, and ensuring a high level of service.
Prior to GreatAmerica, Chandra led an advertising sales team. She enjoys spending time with her two young children, and when she has spare time enjoys knitting, and ice fishing.
"A Special Event"
Last month, GreatAmerica Financial Services Corporation celebrated its 25 year anniversary at its annual awards celebration event. Every employee and their guest viewed a documentary on the origin of our parent company, and it helped many of us understand where the passion for providing a superb customer experience originated. Our customer-centric culture began with our founder's desire to build a company without competition, and to never sacrifice principles for short-term gains. For employees who have been with the company for a while, it was emotional to reflect on the growth and accomplishments. For those newer to the company, it provided a shot of enthusiasm to make the next 25 years even better.
Throughout the years, the priority has been to grow in a calculated manner, but maintain that small company service level and agility to provide value for our clients. Long-time clients were interviewed, and endorsed how they have benefitted from the long term relationship with GreatAmerica. It was incredible to see how proud everyone, from senior leaders to the newest employees, was to be a part of a special company called GreatAmerica. The success of the past 25 years is a result of a putting the right people in place, surrounding them with the tools to serve clients, and sustaining a culture that makes people want to go the extra mile. I look forward to the next 25 years – happy employees mean happy clients. Congratulations GreatAmerica on your 25 year anniversary! A very special evening with a very special parent company.
Joe Andries
Vice-President & General Manager
GreatAmerica Portfolio Services
Tel. 877-762-3808 or 507-929-5117
Fax 877-762-3809
jandries@greatamerica.com
Events Calendar
NEFA Dinner Cruise
Wayzata, MN
August 23, 2017
NEFA Funding Symposium
Atlanta, GA
October 4 – 6, 2017
ELFA Operations and Technology Conference
Charlotte, NC
September 11 - 13, 2017
Follow on Twitter
Friend on Facebook
Forward to Friend
Copyright © 2017 , All rights reserved.
Our mailing address is:
GreatAmerica Portfolio Services
One GreatAmerica Plaza
625 First Street SE Suite 500
Cedar Rapids, IA 52401
unsubscribe from this list update subscription preferences
br />