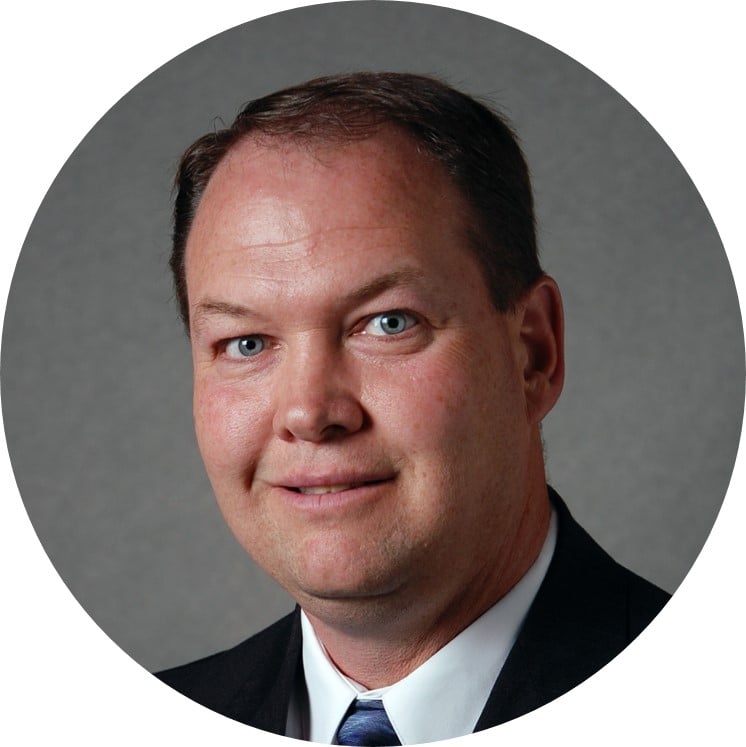 ---
Servicer News Vol 23, Spring 2018
Not rendering correctly? View this email as a web page
here
.
About Us
GreatAmerica Portfolio Services Group (GPSG) is a lease, loan, and power purchase agreement outsourcing service provider specializing in third party and backup servicing.
We focus on developing mutually beneficial relationships with banks, independent financial companies, captives, vendors, manufacturers, trustees and financial investors, ultimately helping them achieve greater success.
Solar Industry Update
Solar finance companies are now giving stronger consideration to outsourcing models as reports emerge showing a slight decline in residential solar megawatts this past year. Competitive pressure has led to renewed focus on selling and a reduction in operational expenses – including front end processing, billing and collecting, and O&M operational functions. This is happening with some of the more recognizable names in the industry as well as start-ups who want to minimize expenses, maximize revenues, or provide a better customer experience. Solar finance companies are leaving no stone unturned as they re-evaluate their business concepts and strategies. The capital markets landscape remains very opportunistic for residential solar companies.
GPSG has established a strategic alliance with a front end platform provider designed to help solar finance companies manage their application and underwriting processes, with special attention placed on data security. We have also set up partnerships with other third party O&M companies to offer a combined solution to solar finance companies. Our goal is to work with O&M provider teams to create a one-stop customer experience. If it is billing or servicing questions or issues with their panels or production, the home owner has one number to call. We make sure the customers' needs are addressed efficiently and effectively.
Providing a complete outsourced solution, front-end processing platform, billing and collecting, and O&M functions has garnered lots of attention from start-up and established solar finance companies. They realize that outsourcing reduces operational barriers and costs. At the same time, they enjoy a high level of service and have immediate access to expertise.
Equipment Finance Companies
We recently worked with an equipment finance company to help them evaluate the pros and cons between buying a new system to replace their current "outdated" lease accounting system versus implementing our outsourced portfolio servicing model. The tangible benefits were clear:
Eliminate the need to purchase and implement a new lease accounting system
Reduce operational costs
Efficient and effective scalability of their business.
Benefit from the GPSG established functional knowledge and expertise
But the intangible factors steered them towards an outsourced decision:
Uninterrupted time to focus on their core business of originating new leases
Provided resources to concentrate on more efficient and effective funding and capital options
Expanded and concentrated compliance benefits
Additionally, to protect against negative customer impact during the transition of their lease portfolio to GPSG, a well thought out project plan with full support between their team and ours was implemented. Based on past experience and best practices, GPSG has developed a transition process that includes staged testing and regular communications to review progress of the project plan.
Because of the measured value we deliver, our clients can't imagine a day without GPSG as their outsource partner.
Operations Update
Do you ever get ideas in your head, but aren't sure how to execute on the technical aspects? When members of the Portfolio Services team have ideas that help our clients, they submit them to our Idea Forum. The Idea Forum is a cross-functional group of GreatAmerica team members who review all submissions on a monthly basis. Submissions are thoroughly analyzed, documented, and prioritized before being sent to our IT department to turn them into reality.
The Idea Forum gives our team members the freedom to recommend process improvements that require technology resources by eliminating red tape or judgement. This consistent and transparent platform helps our employees be more engaged in our processes and our culture of quality.
Cherie Davis
Cherie is the Documentation Mentor responsible for overseeing the portfolio services documentation team which books individual contracts. A GreatAmerica veteran of 16 years, Cherie is a key leader and supporter of the GreatAmerica Experience for our customers. "I'm so proud of the level of service our team provides to a diverse set of clients. Our documentation team is simply the best," Says Cherie.
Raised in Cedar Rapids, IA, Cherie volunteers her time by organizing the GreatAmerica team for the local breast cancer awareness annual fund raiser, and supports her grandchildren's active volleyball schedule.
WOW! Award
The WOW! Award is given to employees who have been recognized by a customer. Here is an example:
Cherie Davis
"Wow! Cherie is 100% awesome!" said a client after Cherie completed and confirmed the details of a restructured deal requested in the afternoon on the last day of the month. Noting her flawless execution in a short time frame the client added "Nice work Cherie, its great knowing you've got our backs."
"Stronger Than Ever"
Each spring brings a new fiscal year for GPSG, and to build excitement, our team creates a theme we can rally around and support our new FY19 initiatives. We then roll out the new theme and initiatives at a company luncheon, and hand out themed shirts that are worn the last day of each month to promote awareness throughout the year. We are fans of repetition!
This year's theme is "Stronger Than Ever" which correlates with our Culture of Quality initiative. Our new goal is to "better our best" in delivering uninterrupted and error free services to our clients and their customers. To accomplish this goal, we will ensure our policies and procedures by client are current and complete. Part of this is a clear understanding of our clients' expectations and the specific servicing functions we deliver to them. If some of those services are manual processes, we build safety nets to guard against servicing oversights. Errors are at times unavoidable, however, we take a measured approach each time an error is determined. Our Culture of Quality Committee reviews errors, performs a root cause analysis, and ensures a documented resolution is in place. An error cannot be closed until this has happened.
GreatAmerica has always been identified by its outstanding service levels. Our goal within GPSG is to continue to grow and develop our team to successfully serve our clients and their customers. We proactively reward the team for recognizing and bringing forth certain policies and procedures that could potentially cause interruption or lapses in our service levels. When errors do occur, it is treated as a learning opportunity for our entire team without emphasis on individual performance. The result...a client can recognize the tangible value we deliver AND a happy employee who confidently and consistently delivers a high level of service. We recognize our employees are our most valuable asset. HAPPY EMPLOYEES MEANS HAPPY CUSTOMERS! Enjoy the spring everyone!
Joe Andries
Vice-President & General Manager
GreatAmerica Portfolio Services
Tel. 877-762-3808 or 507-929-5117
Fax 877-762-3809
jandries@greatamerica.com
ELFA National Funding Conference
Chicago, IL
April 10 - 12, 2018
ELFA Credit and Collection Management Conference
New Orleans, LA
June 4 - 6, 2018
GreatAmerica Portfolio Services One GreatAmerica Plaza 625 First Street SE Suite 500 Cedar Rapids IA 52401
You received this email because you are subscribed to Newsletter/Blog from GreatAmerica Portfolio Services.
Update your email preferences to choose the types of emails you receive.