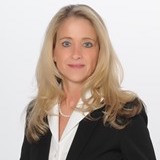 ---
The Hybrid Dealer: Pushing Beyond the Core Business of Print
The office printing market is as competitive and challenging as it has ever been. The shift to mobile technologies and cloud solutions is changing the way we work with business-critical information. Furthermore, the transition from paper to digital is progressing faster than ever, and while the printed page will be entrenched in the office for quite some time, there is no question that printing as a process is waning. Hardware sales continue to decline, and it is unlikely that device placements will ever reach the levels that were enjoyed prior to the recession.
Organizations remain focused on reducing costs and driving operational efficiencies, and printing is an area that historically has gone largely unmeasured. This is the primary reason that MPS continues to resonate with businesses of all sizes—and why most office equipment dealers already offer MPS in some form or fashion.
Today, providers too often compete away the profits by placing the primary value proposition of MPS squarely on the notion of driving print costs even lower. The result is an increasingly commoditized MPS market. Long-term success in the office imaging market lies in the ability to diversify. To this end, the channel must look to augment its existing print business with alternative revenue streams—enter the "Hybrid Dealer."
What is a Hybrid Dealer?
The term "Hybrid Dealer" is often overused and just as frequently misunderstood. As a result, it now fits neatly within the long list of labels used by dealers looking to differentiate their business from that of a traditional box seller: solutions company, customer-focused, MPS Provider, just to name a few. Just as managed print services has become diluted by those positioning basically any and every type of device placement as an MPS engagement, so too has the term "Hybrid Dealer" become less meaningful.
Interestingly, the term "Hybrid Dealer" or "hybrid reseller" has actually been used in our industry for quite some time—much longer than many would suspect. Toward the end of the 1990s, the term "hybrid reseller" became very popular among printer companies that were targeting a new type of channel partner to attack the copier business. At that time, the "hybrid reseller" was defined as a channel partner that offered two distinct qualities: outbound sales and service capability with an understanding of how to install, service, and support network printing devices. In other words, the ability to bundle MFP hardware and service in a CPC contract and also deal with the IT infrastructure.
Today, the term "Hybrid Dealer" means many different things to many different people. Just as is the case with MPS, there are probably as many definitions of a hybrid dealer as there are those that use the label to describe their business. Perhaps the most effective definition of a "Hybrid Dealer" is one that has the ability and capacity to address the three major elements of the customer's business environment: output, input, and infrastructure.
Output, of course, relates to the ability to manage and optimize printing and print-related assets. This is the core business of the office equipment dealer: hardware and supplies. Input relates to the ability to manage information and content. From document capture and digitization, to sharing, storing, and distribution—expertise in document solutions and document workflow has become crucial to developing a sustainable business model.
Lastly, infrastructure relates to the ability to optimize the IT infrastructure through managed IT services. Any channel provider that offers value and expertise in these three distinct areas is well positioned for long-term success in the office imaging market.
Commitment is Key
Of course, migrating to this type of business model is not an easy task, and some dealers may never make the transition. It is a transformative process that requires significant changes to go-to-market strategies, sales process, compensation plans, and many other areas of the business. But results from our recently completed Annual Dealer Survey leave little doubt that dealers are taking steps to change their businesses.
Of the 278 dealers surveyed, 70% currently offer some form of MPS, while 15% are planning to offer MPS in the future. Perhaps more telling, 41% offer managed IT services as part of their current portfolio, while 28% plan to offer these services in the future. Lastly, 52% of the dealers surveyed currently offer ECM/document management solutions and 25% have plans to do so in the future.
Clearly, the office equipment channel is evolving. Future success is tied less to hardware and paper and more to delivering value-add services built around a core set of document solutions and network expertise. The "Hybrid Dealer," as described in this article, is one that has recognized these trends to reposition its business for the future.
But regardless of how you describe your business, a strong commitment to change is the only variable that will bring about successful transformation. This has been proven out by the number of dealers that have dabbled in MPS or managed IT services only to fail due to the inability to adjust and move away from existing business methodologies and metrics. Indeed, a commitment to expand beyond the core business of print will be the primary identifier of those dealers that thrive in the future.
Tom Callinan, a well-recognized consultant in the imaging industry and managing principal of Strategy Development, agrees. "Basic business strategy is that you look to expand market share in your core while you develop and invest in businesses adjacent to your core," he explains. MPS is certainly an adjacency that allows office equipment dealers to leverage core competencies, but more must be done to lessen the dependence on print and print-related services as a primary revenue stream.
Adding solutions around document workflow and IT infrastructure will strengthen your portfolio and increase the value of your service. Customers are willing to pay more for value-add services—especially if Service Level Agreements (SLAs) and service contracts are tied not just to reducing print costs but also driving productivity and improving process efficiencies. This is how some dealers are achieving significant increases in margins and profits. It is also how the new breed of office equipment dealer, the "Hybrid Dealer," is creating long-term customer relationships and effectively eliminating competitive threats by getting entrenched in customer workflow, business process, and IT infrastructure.
em>Jennie Fisher is Sr. VP & General Mgr, Office Equip. Group, GreatAmerica Financial Services. She'll present a Dealer Panel at ITEX 2014: "The Successful Hybrid Dealer: A Deep Dive" on Mar. 12, 10 am. Info at http://www.itexshow.com and company information at http://www.greatamerica.com
For a direct link to the article at ImageSouce, visit: http://www.imagesourcemag.com/industry-news/the-hybrid-dealer-pushing-beyond-core-business-print?utm_source=imagesource&utm_medium=email&utm_campaign=digitaledition_03_03_2014&utm_content=15421&spMailingID=20485412&spUserID=NDUzMTQ3NDUzNDQS1&spJobID=280192839&spReportId=MjgwMTkyODM5S0