---
Why Security Is The Biggest Tech Opportunity For MSPs And VARs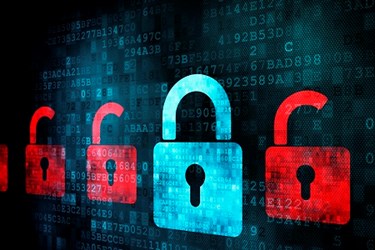 Doug Grimm sat down with MSPinsights and VARinsights to talk about the biggest tech opportunity for MSPs and VARs.
MSPinsights: In your opinion, what technology or trend presents the next best opportunity for the channel (resellers and MSPs)?
Grimm: Security by far represents the most important technology MSPs and resellers can offer. Cybercrime is projected to be over a $2 trillion industry in 2019, up fourfold from a 2015 estimate of $500 billion. In fact, IBM President and CEO Ginni Rometty described cybercrime as "the greatest threat to every profession, every industry, and every company in the world." Meanwhile, U.N. Secretary General Antonio Guterres called for global regulations to reel in the damage from cyber-attacks, and said that no "regulatory scheme," such as the Geneva Convention or international law, yet applies to cyber warfare, Reuters reported.
Creating a unified security offering by consolidating some or all the specific security elements noted below would be a great start:
Security Operations Center (SOC)
Advanced Firewall and Unified Threat Management services
User security testing and education services.

Per London-based consultancy, Wills Towers Watson 66% of cyber breaches are caused by employee error.

Back up disaster recovery
Anti-virus and Malware protection
Patching
Penetration and vulnerability testing
Remote monitoring and management
Security Information and Event Monitoring (SIEM)
Intrusion detection and prevention Systems
And many others
MSPinsights: Does security create opportunity for product sales, service sales, or both?
Grimm: Both. Security products and services must be sold on a "spectrum of risk." The IT organization must have a discussion with the customer to assess where on the risk spectrum they are comfortable for the cost of services being offered. Similar to a good financial planner who must assess the level of risk tolerance of the investor before investing money, the IT provider must assess the risk tolerance and balance with the cost of services to determine the correct level of products and services to ultimately provide the customer.
MSPinsights: Why do you think security is poised to take off?
Grimm: Cyber security and the significant risks associated with it are heavily covered, some may even say "hyped," within the IT industry and general news cycles. This will fuel continued focus, growth and innovation. We believe business owners and purchasers of IT services are well aware of the cyber risk to businesses and desire to minimize that risk. The IT provider must be able to assess and articulate those risks to the customer and propose solutions to be able to take advantage of the anticipated explosive growth.
MSPinsights: What in-house expertise do VARs and/or MSPs need to sell, implement, and service security or meet market demand for it?
Grimm: Given all the demand and innovation in the security industry, there is a lot of flexibility in the required in house expertise required to implement. To start, a high level technical resource would be required to understand all the technologies and how they all fit together. Then they must assess if they want to develop, hire or outsource the various elements of a full security offering.
There are multiple outsourcing vendors for these products and services that can speed deployment and reduce the provider's risk. The technical resource would also aide in the development of sales talk tracks, benefit statements and risk assessments.
MSPinsights: What vertical market(s) present the best opportunity for VARs and MSPs to capitalize on security, and why?
Grimm: Security does not require vertical integration, as all companies require some level of security offering. However industries that have compliance and reporting requirements or store personal information are more likely to see value and be willing pay for a high quality security offering.
MSPinsights: Thinking in terms of titles at end user companies, who does the VAR/MSP sales person need to pull into this particular sales discussion, and why?
Grimm: The owner, C-suite, or senior compliance officer would be the best prospect. They best understand the business, its risks and ultimately be able to balance the risk and cost to make a decision.
MSPinsights: Do you have opinions on how security should/could/can be priced/monetized by managed service providers and resellers?
Grimm: Again, it is important to understand the "spectrum of risk" within a customer environment. The IT provider must balance the customer risk, customer budget and provider costs to price the solution to meet the customer's need and provider profit requirements.
MSPinsights: Any words of advice or caution for VARs/MSPs looking to capitalize on the security opportunity?
Grimm: The provider must determine if they have access to the talent and staff to create a high quality security offering. If the talent is not available they must proactively vet and select an outsourced provider to partner with to speed implementation and diversify their risk.
Also, even the most secure environments are susceptible to attack. Offering security services may elevate an IT provider's liability and risk. We recommend a provider assess the need to obtain a professional liability /cyber insurance policy.
In the sales cycle, be realistic, upfront and document what is and is not included in the offering. This will ensure expectations are mutually agreed upon as part of the "spectrum of risk" discussion between the provider and customer. Proper documentation will help minimize the provider's liability and risk.
CLICK HERE to read the full article by MSPinsights.
---
About the Author: Doug Grimm, Vice President and General Manager at Collabrance, is responsible for the overall vision, strategic leadership and financial performance of the unit. Prior to joining Collabrance in 2012 as the Director of Finance and Operations, Doug started at GreatAmerica in 2002. In his tenure with GreatAmerica, he has held various positions within the finance department, and also served as the Director of Sales in the Office Equipment Group. Doug earned his B.A. in Accounting from Luther College and was a Certified Public Accountant.
About Collabrance: Collabrance LLC, a U.S. based Master Managed Service Provider, offers an outsourced technology suite for MSPs. We offer partners a low risk way to quickly and profitably scale their managed services business with less risk. Our portfolio of standardized technology services, proven processes, and sales coaching results in exceptional customer satisfaction and remote resolution rates.