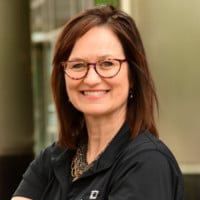 ---
Grow Your Revenue: 7 Videos Office Equipment Dealers Need To Create
We've all heard about the massive importance of incorporating video when it comes to marketing, but what we've only just begun to realize is how much more powerful video can be if it becomes a part of your organization's culture.
Let's take a look at a few telling stats:

Cisco has projected that more than 80% of all internet traffic will be video by 2021.

According to Forbes, 90% of customers say video helps them make buying decisions and 64% of customers say that seeing a video makes them more likely to buy .

Video marketers get 66% more qualified leads per year. (Source: Aberdeen)

We recently hosted an event at our GreatAmerica headquarters – 'Smarketing: Preparing for Your Digital Transformation.' We curated this event to bring together sales and marketing teams from our dealers in the office imaging space so they could learn how to align their efforts to grow revenue and evolve their sales strategies. Sounds pretty enlightening right? Well it certainly was, and if you weren't there, you truly missed out! But fear not – we will clue you in on one of the biggest themes: using video in your sales and marketing efforts.

Our keynote speaker, Zach Basner of IMPACT, delivered an incredibly valuable workshop outlining the importance of video to today's consumer. He also laid out the seven crucial videos you need to create to build trust and grow revenue. (And hint, the infamous "About Us" video is not one of them!)

Now, maybe you're an office equipment dealer reading this and you're thinking:

"Our industry and our consumers are different. This approach isn't for us."

Keven Ellison, VP of Marketing, and Dave Clark, VP of Sales at AIS beg to differ. Their Office Technology Business out of Las Vegas has been working with IMPACT over the last few years to learn and master the art of video and they've experienced major successes along the way. Keven and Dave also joined us at our Smarketing event, following Zach's Keynote with a live case study demonstrating what they've been able to accomplish by embracing this approach. Browse their video content by visiting their YouTube channel or website and see for yourself how they've made video a part of their culture.

But enough with the intro. Are you are ready to explore this philosophy? Here are seven videos Zach shared with us at our Smarketing Event. You can create them today to grow your office equipment business.
1. 80% Videos
If you are in sales, you probably know there are a handful (or more) of questions that you get from your customers or prospects during every single call or meeting. You get these questions over and over again, so much so, that you are kind of tired of answering them.

80% videos are a salesperson's new best friend. This kind of video is made to answer the most common questions your prospects ask, get in front of common objections, and even proactively answer a few questions they haven't even thought of yet. If you create this video and send it to your prospects before you meet with them, you'll find yourself heading into a much different sales conversation because your prospect will have been educated in advance, saving you and them time.
2. Employee Bio Videos
This video allows your prospects to see, hear, and know you before you actually see, hear, and know them. Why is this so powerful? It's because we are all really in the same business – and that's the business of trust.

Meeting new people and entering business relationships can be tricky, but video alleviates some of the friction of your first interaction with a prospect. When people can see your face, learn to recognize your voice, mannerisms, and energy, they suddenly feel a little more comfortable trusting you. They may even begin developing faith in your people and your overall brand.

That's why creating employee bio videos are so crucial. The best part is, creating them isn't rocket science – they are simply short videos that feature each of your team members speaking directly to the camera to introduce themselves.
3. Product/Service Page Videos
Did you know the average attention span of an adult online is eight seconds? Yep! That's it!

We know this, yet still, we are writing lengthy, boring product or services descriptions and putting them on our websites, in our blogs, and on our brochures. But that approach sure relies heavily on your customer's ability to stay interested.

Videos are one way you can ease the burden placed on your website visitors when it comes to helping them learn about your office imaging or ancillary products and services. There's no better way to communicate the value proposition of your products, whether you sell copiers and printers, workflow solutions, document management software, managed IT services, or hardware. Demonstrating your product or service will be more efficient and much easier to digest via a video.
4. Landing Page Videos
Landing pages are some of the most important pages on your website. Until your visitor fills out a form and identifies themselves, they are strangers, but if you can show enough value to compel them to reach out to you, you now have the opportunity to start a relationship with them.

But put yourself in the shoes of the consumer for a moment. The worst part about filling out a form is the fear (and a rightful fear at that - based on previous experience) that you'll be inundated with follow up emails and phone calls.

As the consumer, you're wondering:

"Should I fill out this form? These people are probably going to contact me, sending a million emails prompting me to upgrade my printer or purchase more copies. All I want is the free e-book, checklist, etc."

Back to the trust thing! At this point in the customers' journey, it's important to prove that their experience will be nothing like that.

A video can help a visitor realize that it's in their best interest to share their info with your company. It's here you can reassure them you're not going to send them annoying emails and call them 14 times a day.

And an added bonus? Studies have shown landing pages that include videos increase conversion rates by up to 80%.
5. "Cost" Videos
As a consumer, what's the first thing you want to know about a product or service before you even consider buying?

If you're like most of the World, you probably said, 'cost.' You want to know what the product or service costs and how it compares to other options in the industry. You want to know what drives the cost up or down.

And when you're on a website trying to understand a businesses' approach to pricing, and you find they're either not willing to discuss it or they haven't clearly addressed the subject, what emotion do you experience? Frustration! You might even get so frustrated that you move on to another website – one where they do discuss their approach to pricing.

You have the choice to own the information regarding your pricing. Addressing it through a video explanation will help win the trust of prospects, but if you allow someone else to be the teacher on this subject, you won't have that opportunity.

It's important to note, Zach didn't instruct us to say what your price is necessarily. Rather, we should create this video to teach visitors about your approach to pricing. If you don't have a cut and dry pricing structure, educate them on the factors it depends on. You'll find this approach will go far in earning the trust, respect, and business of your prospects.

6. Social Proof/Customer Journey Video

We've all seen customer testimonials – but most of the time, they end up feeling like a bias commercial. Yet everyone expects to browse some form of social proof before making a buying decision.

Of course you want to convince your customers that your approach and your products are different than that of the competitors, but you won't do that through a simple quote listing a current customer and their company. Everybody does that.

Stand out and create a video that showcases the stories of some of your best customers.

Each of your customers had problems they were looking to fix when they came to you. You have the opportunity to highlight through a video how your products and solutions, be it your managed print solutions, the way you approach your maintenance and service, or your ability to provide flexible payment options, truly helped your customer improve their day to day. The best part? This approach relies on storytelling over selling. Featuring the customer's journey to a solution makes them relatable to those who are also experiencing similar problems. Not only will this approach help your office technology business close more deals, but you may even find it will strengthen your relationships with the customers you feature.
7. The "Claims We Make" Video
The truth is, regardless of the industry you're in, everybody makes similar claims.

We have the best people!

We have the best customer service!

We have integrity!

How many office imaging dealers use these claims as differentiators?

These words are not enough in today's marketplace. Instead, you have to show – no, prove – how you actually back them up. How are you truly differentiating yourself against your competition if everyone else in the imaging industry makes the same claims?

The good news is, video is an effective way to actually show the claims you make in action. The first step is to make a list of all the claims you make. Then, it's time to figure out how to show it through video.

Demonstrate the value you b­ring and actually show your people going the extra mile. You'll be surprised at how far this will get you when it comes to building trust in your brand.
BONUS VIDEO #8: "Bad Fit" Videos
While this isn't officially included in the selling seven anymore, it's not because it's not a valuable video to create. That's why we are including it as a bonus on this list.

Identifying who isn't a good fit for your office technology business is just as important as identifying who is a good fit. Do you really want your sales team going door to door, making call after call, only make a handful of connections because they've wasted so much of their week talking to people who will never buy from them?

A bad fit video communicates up front the types of customers that aren't typically a good fit for your office technology business. Simply being up front and honest about who you shouldn't work with and why can have two major benefits. First, you become much more attractive to those who are looking for the print solutions, software, IT Hardware, or whatever office environment solutions you sell, because you're making a strong statement about your transparency and trustworthiness as a brand. Second, you let those who are not a good fit disqualify themselves, meaning that's less time your team had to spend figuring that out.

Letting your customers self-qualify on their terms through the simple act of watching a short video will build your credibility and help your sales and marketing teams work more efficiently.
---
Consumers in the office imaging space are no different than consumers in any other industry. We are all in the business of trust, and video can be a key carrier of the message. Video should be a fundamental piece of your sales and marketing strategy in 2020. Whether you've dabbled in video or are brand new to the concept, we hope these seven examples of marketing and sales videos will give you a concrete place to start moving the needle. ­­
Josie Heskje
Josie Heskje is Director, Strategic Marketing for the Office Equipment Group at GreatAmerica Financial Services. Using over 20 years of marketing experience, she helps guide the strategic marketing direction of the Office Equipment Group, and is responsible for the marketing and public relations planning and execution for the business unit. She is the current Marketing & Communications Chair of the Managed Print Services Association (MPSA) and was awarded a 2018 Global MPSA MPS Leadership Award for "Outstanding MPS Contribution" for an individual. She was also named an industry "Difference Maker" in ENX Magazine in both 2015 and 2017.