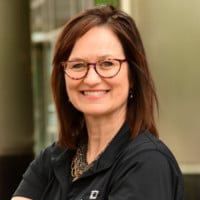 ---
Association Focused on Managed Print Announces New Leadership
FOR IMMEDIATE RELEASE
MPSA Elects Kim Louden, GreatAmerica Financial, as Board Member
Association Focused on Managed Print Announces New Leadership
Cedar Rapids, IA – GreatAmerica Financial Services announces that its National Accounts executive, Kim Louden, has been elected by the Managed Print Services Association (MPSA) at one of its newest Board Members. The MPSA is an independent, not-for-profit organization that serves the office imaging industry. Louden has nearly two decades of experience in both finance and office technology, including a decade of working with dealers and vendors to accelerate their managed print offerings.
"I am honored to be elected to the MPSA Board. It is important to GreatAmerica, and me personally, to be engaged in our industry so that we can better serve our dealers," said Kim Louden, Director, National Accounts, Office Equipment Group, GreatAmerica Financial Services. "I hope to help the MPSA evolve so that our membership sees value and resulting long-term success."
The Managed Print Services Association is pleased to announce its new executive committee and board of directors. Elections were held during January and February, and the new officers were chosen from the largest slate of candidates in MPSA history.
The newly elected MPSA executive committee consists of:
President: Kevin DeYoung, Qualpath
Vice President: Doug Bies, Canon USA
Secretary: Sarah Henderson, West Point Products/Clover Technologies
Treasurer: Lou Stricklin, Muratec America
"I'm pleased to continue to be part of the MPSA and honored to serve as president," said incoming President Kevin DeYoung. "The ongoing vision of the MPSA is to continually embrace all industry participants in a collaborative and noncompetitive environment as we strive together to provide the necessary industry standardization, education and removal of barriers to provide growth and high value for all businesses, be they provider or end user, within this sector."
The newly elected board of directors consists of seven members: Six members were chosen during the elections, while the outgoing president, Greg Walters, will hold the seventh position.
Ron Alphin, Distribution Management/Supplies Network
Kim Louden, GreatAmerica Financial Services
Kevin Morris, OneDOC MPS
Robert Palmer, BPO Media
Brian Stevenson, footPRINT Managed Services
Jenna Stramaglio, MWA Intelligence
Greg Walters, Greg Walters Inc.
The 11 members that will guide the MPSA for the next two years have some of the most extensive experience in the imaging channel and represent independent dealers, financial services, OEMs, the largest global consumables manufacturer, leading media and research, cutting edge software and independent consultants.
The new officers will be welcomed to their new positions at the board meeting at the ITEX show in Ft. Lauderdale, March 11, 2015.
If you are not currently a member of the MPSA, this is a great time to get involved and help shape the dialog. Join an international group of professionals from every aspect of the imaging industry: http://www.yourmpsa.org/join
About the Managed Print Services Association
The Managed Print Services Association (MPSA) is an independent, not-for-profit organization that serves the MPS industry. Its focus is on the development of standards, education and industry guidelines that unite the different segments of the industry that bring value to all those participating. For more information about benefits and memberships, visit www.yourmpsa.org .
###
Josie Heskje
Josie Heskje is Director, Strategic Marketing for the Office Equipment Group at GreatAmerica Financial Services. Using over 20 years of marketing experience, she helps guide the strategic marketing direction of the Office Equipment Group, and is responsible for the marketing and public relations planning and execution for the business unit. She is the former Marketing & Communications Chair of the Managed Print Services Association (MPSA) (and current committee member) and was awarded a 2018 Global MPSA MPS Leadership Award for "Outstanding MPS Contribution" for an individual. She was also named an industry "Difference Maker" in ENX Magazine in both 2015 and 2017.