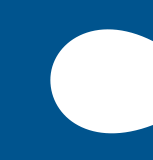 ---
Collabrance Evolves its MSSP Offering to Meet the Needs of MSP Partners

SIEM and VUL/PEN Testing Enhance Collabrance Master Managed Security Service Provider Offering
Cedar Rapids, Iowa, - July 13, 2018 - Collabrance announced today the addition of Security Information Event Management (SIEM) and Vulnerability & Penetration (VUL/PEN) Testing to their Master Managed Security Services Provider (MSSP) offering for MSP partners to provide to SMB end-user customers.
"In our continual evolution of our Master MSSP offering, we are excited to announce our latest security enhancements to our IT portfolio," said Greg VanDeWalker, Senior Vice President of IT Channel Services at Collabrance and GreatAmerica.
According to a TechValidate Survey in July 2018, SIEM and VUL/PEN Testing ranked as the top two of 33 security components MSPs are looking to add to their small to medium sized businesses (SMBs) managed services offering. Collabrance will be sharing the MSP Survey Results in an upcoming webinar:
State of Managed Security Services Webinar: Security & MSSP Survey Results and Panel Discussion
August 22nd @ Noon CST
Collabrance, a Master MSP, proactively recognized this need of SMBs and added SIEM to their managed services portfolio offering to serve the needs of security conscious, compliance mandated MSPs and subscribers. SIEM will offer 24x7x365 Security Operations Center (SOC) monitoring of systems that send prioritized alerting on selected devices.
In addition to SIEM, Collabrance introduced VUL/PEN Testing to their security portfolio. The VUL/PEN Testing runs tests against an organizations' public facing UTM to assess the vulnerability of the organization from the outside, and determine the level of penetration into the systems so appropriate security measures can be established.
VanDeWalker shared, "In this dynamic IT industry, we will continue to expand our technology stack in our efforts to provide an industry-leading Master MSSP offering to better serve our MSP partners and their SMB customers."