---
Companies Open Their Doors for Behind-the-Scenes Tour of Technology Industry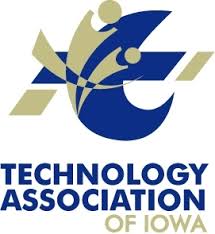 Students get real world look at local tech leaders and companies through the Technology Association of Iowa's Experience Iowa Technology Program
DES MOINES, Iowa – Technology students from several of Iowa's colleges will tour Central and Eastern Iowa's technology companies on October 8 and October 15, respectively. The Technology Association of Iowa's (TAI) Experience Iowa Technology program presents students with a full day schedule that puts the state's technology industry on full display for Iowa students.
In October, companies will host students and showcase the ground breaking technology they are creating. Students will begin their day over breakfast with some of the area's most innovative and promising startup companies. There they will network with local entrepreneurs who are shaking things up in the startup scene.
Following breakfast, students will tour and meet technology leaders at four local technology companies. Central Iowa will feature breakfast at Graviate and tours at Berkley Technology Services, John Deere ISG, Principal Financial Group, Performance Marketing and Shift Interactive. Eastern Iowa will include visits to ImOn Communications, GreatAmerica Financial Services, Circle Computer Resources and Genova Technologies for tours. Both events will end with a special student-focused TechBrew where they can reconnect with leaders they met earlier in the day.
"This program is a great way to show prospecting students the innovative technology that is happening across Iowa" said Tyler Wyngarden, Director of Talent Development for the Technology Association of Iowa. "Many students are not exposed to the technology aspect of these companies, and it is our goal to highlight the opportunities that these students have when they stay in the state after graduation".
Experience Iowa Technology was born out of necessity. The number of students that leave the state without ever holding a job here is overwhelming" said Craig Jackman, chair of TAI's Connectivity Committee. "This is one way that we can get students inside the doors of these companies and really visualize the unique opportunities provided to them".
Experience Iowa Technology is a statewide initiative to bring students from Iowa colleges together with premier Technology Association of Iowa member companies. The program gives employers a chance to showcase what Iowa has to offer in terms of technology careers, and it provides students with a chance to experience what Iowa has to offer prior to making a post-graduation career choice.
About the Technology Association of Iowa (TAI)
TAI is a member-based, not-for-profit organization accelerating the success of Iowa's technology industry. TAI works to create and sustain a positive environment for technology-based economic growth and job creation through innovation, advocacy, and leadership. TAI members include organizations of every size − involved in virtually every aspect of technology creation, production, application and education in Iowa. More information about the TAI can be found at its website, located at www.technologyiowa.org .
Click here for a link to the article.
GreatAmerica
Founded by CEO Tony Golobic in Cedar Rapids, Iowa in 1992, GreatAmerica is a $2 billion national commercial equipment finance company. GreatAmerica is dedicated to helping manufacturers, vendors, and dealers be more successful and keep their customers for a lifetime. GreatAmerica is family-owned and provides financing, third party portfolio servicing, and niche market-focused services in all fifty states and several U.S. Territories and has a staff of over 500+ employees with offices in Iowa, Minnesota, Missouri and Georgia.