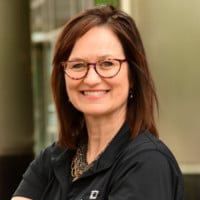 ---
GreatAmerica and MWAi Announce Billing Integration for FORZA Users
FOR IMMEDIATE RELEASE
17 February 2016
GreatAmerica and MWAi Announce Billing Integration for FORZA Users
Office Imaging Dealers Benefit from Automated Invoicing Process
(Scottsdale, AZ) - In a joint announcement today from the Executive Connection Summit (ECS), GreatAmerica Financial Services Corporation and MWA Intelligence, Inc. said they have eliminated the need for manual entries when collecting and posting meter data for usage billing. The technology integration with MWAi FORZA enterprise resource planning software (ERP) reduces errors caused by duplicate data entry, and streamlines electronic usage and invoice record sharing for office imaging dealers.
"Accessing accurate financial and billing information is critical to our dealers' growth strategies. We've made it a priority to reduce their administrative burden as evident in today's release of our MWAi FORZA usage billing integration," said Jennie Fisher, Senior VP and General Manager, Office Equipment Group at GreatAmerica. "We are excited about the technology roadmap we have put in place to increase dealer efficiency."
This is the first integration point with MWAi FORZA and GreatAmerica InteGreat™ Web Services to improve dealers' operational efficiencies. "By integrating with GreatAmerica, we're furthering our end game to increase profitability and simplify technology service provider operations," said Mike Stramaglio, President and CEO, MWAi. "Our open-architecture FORZA SAP platform enables further technology integration touch points with GreatAmerica to streamline the financial and billing work of our mutual customers," he added.
Dealers interested in the integration can contact integration@greatamerica.com for details.
About GreatAmerica Financial Services
Established in 1992, GreatAmerica Financial Services Corporation is a $1.7 billion national commercial equipment finance company headquartered in Cedar Rapids, IA. GreatAmerica provides financing and niche market-focused services in all fifty states and several U.S. Territories. Our commitment to understand the office equipment industry has positioned us as the unparalleled leader in single invoice solutions (MPS, Managed IT, and other specialized billing options). We also offer innovative non-financial services to help our dealers evolve their businesses. GreatAmerica is dedicated to helping manufacturers, vendors, and dealers be more successful and keep their customers for a lifetime. www.greatamerica.com
About MWA Intelligence, Inc.
MWA Intelligence Inc. (MWAi), an SAP Business One Gold Partner, delivers enterprise-class and leading-edge Machine-to-Machine (M2M) and Machine-to-People (M2P) solutions to better serve the imaging industry. MWAi's Intelligent Service, Workforce, Assets and GPS solution suites deliver mission-critical information in real time to the hands of customer-facing employees and into companies' back-end ERP systems including the powerful MWAi FORZA with SAP Business One. The MWAi solution automates all of the business intelligence management, meter collection, consumables and service alerts and also offers an integrated pre-sale MPS tool.
-30-
Media Contact :
GreatAmerica :
Josie Heskje
Director, Strategic Marketing, Office Equipment Group
jheskje@greatamerica.com
319-261-4087
Josie Heskje
Josie Heskje is Director, Strategic Marketing for the Office Equipment Group at GreatAmerica Financial Services. Using over 20 years of marketing experience, she helps guide the strategic marketing direction of the Office Equipment Group, and is responsible for the marketing and public relations planning and execution for the business unit. She is the former Marketing & Communications Chair of the Managed Print Services Association (MPSA) (and current committee member) and was awarded a 2018 Global MPSA MPS Leadership Award for "Outstanding MPS Contribution" for an individual. She was also named an industry "Difference Maker" in ENX Magazine in both 2015 and 2017.