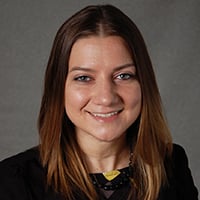 ---
GreatAmerica Exec Greg VanDeWalker Named 2019 CRN Channel Chief
11 February 2019
GreatAmerica Exec Greg VanDeWalker Named 2019 CRN® Channel Chief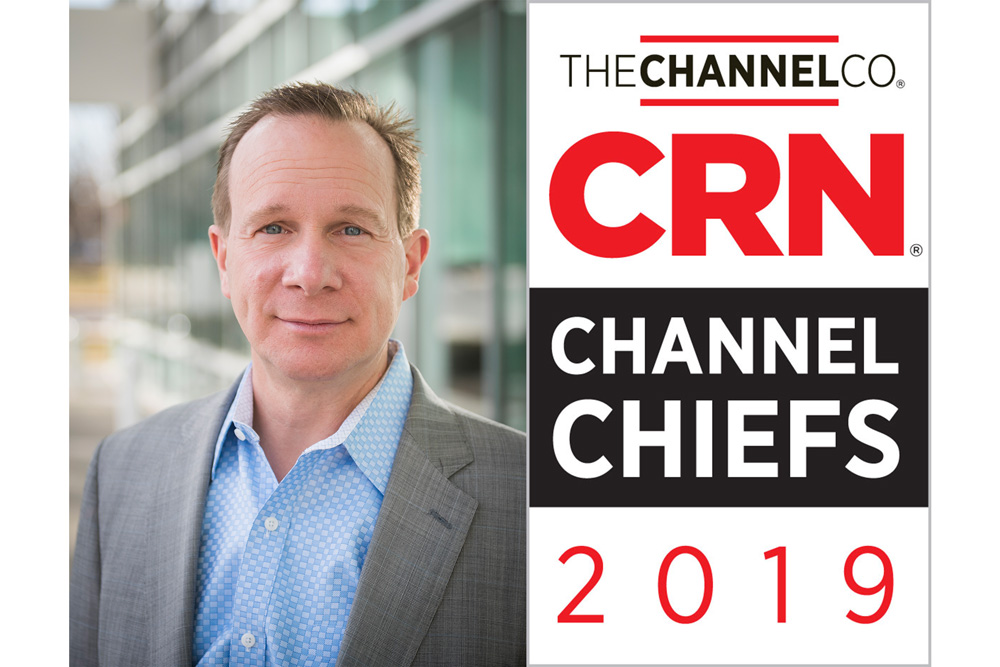 (Cedar Rapids, IA)– GreatAmerica Financial Services is pleased to announce that CRN®, the top technology news and information source for solution providers, has named Greg VanDeWalker to its list of 2019 Channel Chiefs. VanDeWalker is Senior Vice President of IT Channel & Services at GreatAmerica and its LLC, Collabrance.
The award recognizes executives who drive the channel agenda and evangelize the importance of channel partnerships. VanDeWalker has won the award for the fourth consecutive year.
"Greg has been the catalyst for our efforts in the IT channel by identifying challenges for Solution Providers and driving initiatives through IT financing and Master MSP services to relieve those pain points," said David Pohlman, COO of GreatAmerica and a member of the Office of the President. "We are proud of the programs he has put into place to help our partners achieve greater success."
VanDeWalker's most notable contribution has been to add security offerings to Collabrance Master MSP services. VanDeWalker is also responsible for promoting financing and As-A-Service models in the channel partner community, and is best recognized for his work on the Hardware as a Rental or HaaR® offering as cloud sales shift the market towards monthly payment programs.
"The individuals on CRN's 2019 Channel Chiefs list deserve special recognition for their contribution and support in the development of robust partner programs, innovative business strategies, and significant influence to the overall health of the IT channel," said Bob Skelley, CEO of The Channel Company. "We applaud each Channel Chief's remarkable record of accomplishments and look forward to following their continued success."
Each of the 2019 Channel Chiefs has demonstrated exceptional leadership, vision, and commitment to their channel partner programs. Channel Chief honorees are selected by CRN's editorial staff as a result of their professional achievements, standing in the industry, dedication to the channel partner community, and strategies for driving future growth and innovation. The 2019 CRN Channel Chiefs list, including the 50 Most Influential Channel Chiefs, is featured online at www.crn.com/channelchiefs and will appear in the February 2019 issue of CRN.
About GreatAmerica Financial Services
GreatAmerica is among the largest independent small ticket national commercial equipment finance companies in the U.S. and is dedicated to helping manufacturers, vendors, and dealers be more successful and keep their customers for a lifetime. A family-owned business, GreatAmerica was established in Cedar Rapids, Iowa in 1992 and today is organized into seven business units. It has a staff of over 500 employees with offices in Georgia, Minnesota, and Missouri. The Connected Technologies Group is dedicated to the IT, Managed Services, and Telecommunications industries. GreatAmerica helps thousands of telecom providers, MSPs and independent VARs evolve their businesses through targeted and innovative solutions. www.greatamerica.com
About The Channel Company
The Channel Company enables breakthrough IT channel performance with our dominant media, engaging events, expert consulting and education and innovative marketing services and platforms. As the channel catalyst, we connect and empower technology suppliers, solution providers and end users. Backed by more than 30 years of unequalled channel experience, we draw from our deep knowledge to envision innovative new solutions for ever-evolving challenges in the technology marketplace. www.thechannelco.com
Follow The Channel Company: Twitter, LinkedIn and Facebook
Follow GreatAmerica: Twitter and LinkedIn
Copyright ©2019. CRN is a registered trademark of The Channel Company, LLC. All rights reserved.
GreatAmerica Press Contact:
Stephanie Ragsdale
GreatAmerica Financial Services
319.734.4562
sragsdale@greatamerica.com
The Channel Company Contact:
Jennifer Hogan
The Channel Company
jhogan@thechannelco.com
Stephanie Ragsdale
Stephanie Ragsdale is the Marketing Specialist for the Unified Communications & IT Group at GreatAmerica Financial Services located in Cedar Rapids, Iowa. She provides creative marketing support and helps build brand awareness. Stephanie started her career at GreatAmerica in 2014 when she joined the tax department. Prior to joining GreatAmerica, she designed billboards locally and received her B.B.A degree in Business Marketing and her B.F.A degree in Graphic Design from the University of Iowa.