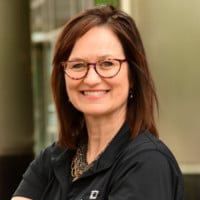 ---
GreatAmerica Financial Launches Automated Spreadsheet Invoicing
(Cedar Rapids, IA)— GreatAmerica Financial Services announced today the release of an automated Excel ® billing platform, a new invoicing option allowing office technology dealers to provide billing information in a spreadsheet format to their customers. The offering comes in response to customer demands to easily perform analysis on billing data, such as machine utilization, department breakouts, cost centers and trend analysis for budgeting.
"We want to bill in the way our dealers' customers want to be billed and this platform gives us the flexibility to do that," said Tawnya Stone, Director, Enterprise Technology, GreatAmerica Financial Services.
The trend in the past few years with big data has sparked increased interest by end users to access their raw data and manipulate in the way they want, requiring many dealers to manually enter billing details into spreadsheets.
"We've heard from dealers that the data entry can take up to 30 minutes per customer per invoice. In addition to creating a time savings for our dealers, anything that is manual increases the opportunity for errors. Our automated spreadsheet capabilities can easily replace their manual efforts—increasing accuracy and allowing dealers to spend time on more valuable activities," added Stone.
The new billing format is free to GreatAmerica solution providers and can deliver efficiency gains for those who have been providing similar billing methods through manual in-house processes. This billing option may be particularly helpful to dealers with large customers that have many departments or locations that desire further analysis. Office technology solution providers interested in offering spreadsheet invoicing to their customers should contact their GreatAmerica sales representative at 1-800-234-8787 to get scheduled for onboarding.
About GreatAmerica Financial Services
Established in 1992, GreatAmerica Financial Services Corporation is a $1.8 billion national commercial equipment finance company headquartered in Cedar Rapids, IA. GreatAmerica provides financing and niche market-focused services in all fifty states and several U.S. Territories. Our commitment to understand the office equipment industry has positioned us as the unparalleled leader in single invoice solutions (MPS, Managed IT, and other specialized billing options). We also offer innovative non-financial services to help our dealers evolve their businesses. GreatAmerica is dedicated to helping manufacturers, vendors, and dealers be more successful and keep their customers for a lifetime. www.greatamerica.com
-30-
Media Contact :
GreatAmerica
Josie Heskje
Director, Strategic Marketing, Office Equipment Group
jheskje@greatamerica.com
319-261-4087
Josie Heskje
Josie Heskje is Director, Strategic Marketing for the Office Equipment Group at GreatAmerica Financial Services. Using over 20 years of marketing experience, she helps guide the strategic marketing direction of the Office Equipment Group, and is responsible for the marketing and public relations planning and execution for the business unit. She is the former Marketing & Communications Chair of the Managed Print Services Association (MPSA) (and current committee member) and was awarded a 2018 Global MPSA MPS Leadership Award for "Outstanding MPS Contribution" for an individual. She was also named an industry "Difference Maker" in ENX Magazine in both 2015 and 2017.