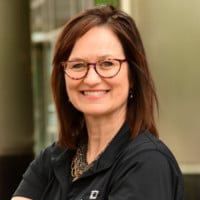 ---
GreatAmerica Lands on Top in Cannata Survey Six out of Seven Years
2015 Record Rating Separates GreatAmerica from Survey Field
(Cedar Rapids, IA) – GreatAmerica Financial Services Corporation announced today that it topped the list of the CANNATA REPORT's 2015 Annual Dealer Survey for the sixth time in seven years, scoring an all-time high of any finance company with a 4.7 out of 5 rating. The report is the office equipment industry's longest-running independent dealer survey.
"GreatAmerica has set a new standard for excellence in our 30th Annual Dealer Survey," said Frank Cannata, Founder and Publisher of THE CANNATA REPORT. "Last year I thought they had reached the top with a 4.67 out of a possible 5.0 and said so. This year they came in at 4.70. Once again our congratulations to all the people at GreatAmerica who work so hard to achieve that kind of outstanding performance."
This year, over a third of the copier dealers surveyed reported one of four companies (GreatAmerica, U.S. Bank, De Lage Landen and Everbank) as their primary leasing partner. Of those who selected GreatAmerica as their primary leasing source, 79% rated it as "Excellent," surpassing the GreatAmerica previous year's score of 69%."
"We are excited and humbled to not only receive this positive rating from our dealers, but to surpass our previous record-breaking rating," said Jennie Fisher, Senior Vice President and General Manager of the Office Equipment Group at GreatAmerica. "We recognize at GreatAmerica that our success hinges on the success and satisfaction of our dealers, which makes this honor extremely meaningful to us."
For more information on GreatAmerica and this year's THE CANNATA REPORT Annual Dealer Survey, click here .
About GreatAmerica Financial Services Corporation
GreatAmerica is the largest independent small ticket national commercial equipment finance company and is dedicated to helping manufacturers, vendors, and dealers be more successful and keep their customers for a lifetime. GreatAmerica was established in Cedar Rapids, Iowa in 1992 and today is organized into seven business units and has a staff of over 475 employees with offices in Georgia, Minnesota, and Missouri. Our commitment to understanding the office equipment industry has positioned us as the unparalleled leader in single invoice solutions (MPS, Managed IT, and other specialized billing options). We also offer innovative non-financial services to help our dealers evolve their businesses. Visit www.greatamerica.com .
-30-
Media Contact :
GreatAmerica :
Josie Heskje
Director, Strategic Marketing, Office Equipment Group
jheskje@greatamerica.com
319-261-4087
Josie Heskje
Josie Heskje is Director, Strategic Marketing for the Office Equipment Group at GreatAmerica Financial Services. Using over 20 years of marketing experience, she helps guide the strategic marketing direction of the Office Equipment Group, and is responsible for the marketing and public relations planning and execution for the business unit. She is the former Marketing & Communications Chair of the Managed Print Services Association (MPSA) (and current committee member) and was awarded a 2018 Global MPSA MPS Leadership Award for "Outstanding MPS Contribution" for an individual. She was also named an industry "Difference Maker" in ENX Magazine in both 2015 and 2017.