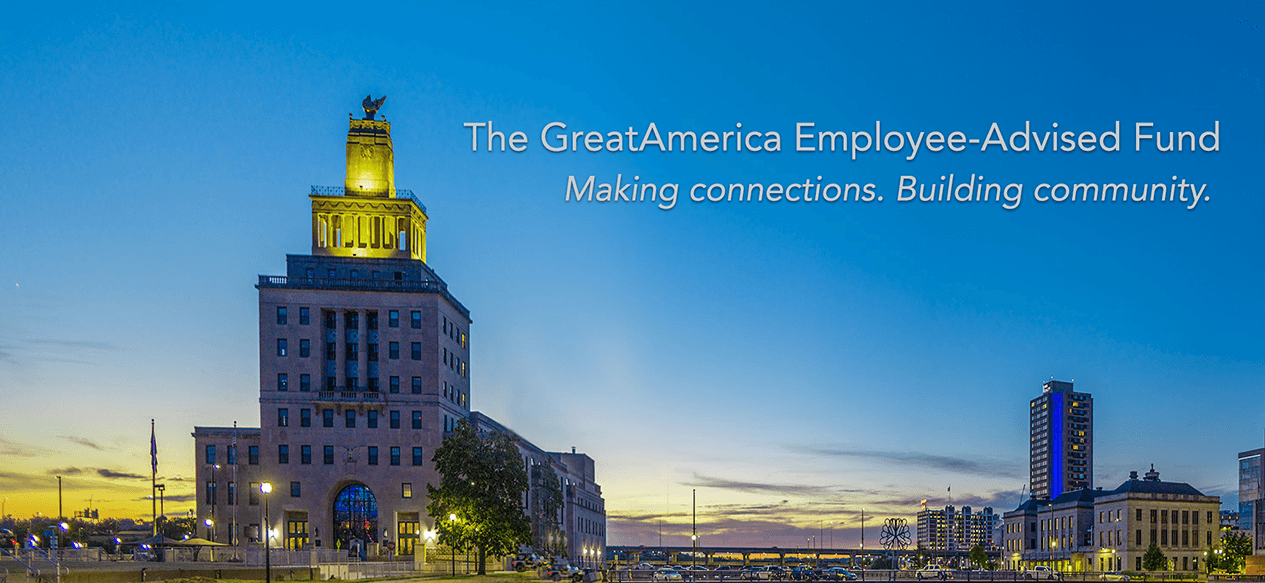 ---
GreatAmerica Launches Employee Advised Fund—Now Accepting Applications
(Cedar Rapids IA) – GreatAmerica Financial Services Corporation announced today that it will double its charitable giving in the community by launching a new philanthropic fund directed by its employees. The new Employee Advised Fund is in addition to the GreatAmerica Donor Advised Fund which was established in 2001. The funds are expected to provide more than $1 Million to projects in Cedar Rapids and Iowa City each year.
Both funds will be managed by the Greater Cedar Rapids Community Foundation for the benefit of greater Cedar Rapids area.
"The Employee Advised Fund will bring increased awareness of the non-profit community to GreatAmericans who wish to learn more about and participate in community betterment efforts," said Martin Golobic, Co-Chief Executive Officer at GreatAmerica. "It's also an opportunity to understand their perspectives based on their personal beliefs, values and experiences."
The Employee Advised Fund will focus on four areas: Health and Human Services; Arts and Culture; Environment; and Public Projects. Non-profit organizations can visit GreatAmerica.com to apply to the fund. Applications will be voted on by all employees, then funded with the objective of exhausting the fund each year. The fund is expected to increase its giving amounts as profitability increases.
Non-profits applying for funding must have a connection with a GreatAmerica employee and be a registered 501(c)(3) organization among other eligibility requirements. Applications for the first funding cycle will be accepted on the About Us section of GreatAmerica.com between October 20 and December 2, 2022.
GreatAmerica
GreatAmerica is the largest independent, family-owned national commercial equipment finance company in the U.S. and is dedicated to helping manufacturers, vendors, and dealers be more successful and keep their customers for a lifetime. A $2.5+ Billion company with life-to-date finance originations of over $14 Billion, GreatAmerica was established in Cedar Rapids, Iowa in 1992 and has a staff of over 600 employees with offices in Iowa, Georgia, Minnesota, and Illinois. In addition to financing, GreatAmerica offers innovative non-financial services to help our customers grow.