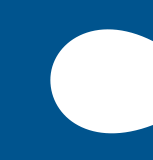 ---
GreatAmerica Master MSSP Launches Enhanced Private-Label Cyber Security Services Solution
Collabrance, a GreatAmerica IT company and Top 100 MSSP (MSSP Alert 2018) announced a new cyber security offering for MSPs. The Collabrance Master MSSP Offering strives to provide end-user customers with the different cyber security components they seek, and help progressive solution providers differentiate in the IT channel.

Image Above: Technicians at Collabrance Help Desk and Network Operations Center located in the GreatAmerica Buliding (Cedar Rapids, Iowa).
"Cyber security needs are only on the rise. Our goal is to provide MSPs the managed security services required to capture more opportunity, and as well as help their end-user customers acquire the IT security they need to protect their information and data," says Greg VanDeWalker, Senior Vice President of IT Channel & Services.
All of the IT products, services and solutions are vetted by a dedicated Collabrance Product Development Team who also manage vendor partnerships and continuously progress the technology roadmap to ensure solutions proactively meets the needs of MSPs and their SMB customers.
"The Collabrance security portfolio includes over 30 different layers to ensure solution providers can offer a solution to help a customer acquire the cyber security services they seek or need," explains VanDeWalker. "As a U.S. based company with our NOC & Help Desk located in the heart of the Midwest, we are proud to share our new Collabrance MSSP Offering also combines industry leading U.S. based IT vendors specialized in different areas of security."
VanDeWalker states, "As the IT channel evolves, so will our cyber security solutions. We will continue to keep security top of mind for our partners, their customers and the IT channel." The Collabrance MSSP Offering is the latest flexible offering for MSPs released this year with others in the plan to be released in the coming months.
For more information about the new Collabrance MSSP Offering, visit www.collabrance.com/msp-offerings/security-offering.