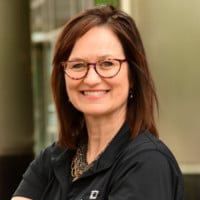 ---
GreatAmerica Unveils IT Services Business Improvement Tool with Service Leadership
em>SLIQ © Cloud Application Helps Office Equipment Dealers Profitably Grow Managed IT Services Businesses
(Cedar Rapids, Iowa) Today, GreatAmerica Financial Services launched an IT services business improvement tool, licensed from Service Leadership, a leading IT management consultancy, for the U.S. imaging market. The co-branded cloud application, SLIQ © ("sleek") helps office equipment dealers already active in managed IT or just starting to move down the managed IT path, build a profitable business. SLIQ uses a dealer's specific business inputs to determine their current Operational Maturity Level © and receive a highly prescriptive, step-by-step plan to increase profits and scalability.
"GreatAmerica is committed to providing dealers with the necessary managed IT resources, either directly or through our various partnerships," stated David Pohlman, COO of GreatAmerica Financial Services. "Because SLIQ was developed by Paul Dippell and the team at Service Leadership, dealers are receiving the absolute best step-by-step advice to keep their team marching forward. It's like getting 75% of the value of Service Leadership consulting and coaching at 1/20 of the cost."
Service Leadership is publisher of the Service Leadership Index® (S-L Index™) series of financial and operational benchmarks of over 2,300 companies drawn from an exclusive master database of over 29,000 companies worldwide, the largest such benchmark in the industry. Paul Dippell, CEO of Service Leadership, says, "Our benchmarking shows that providers in the Top Quartile of profit achieve about 2.9 times higher profit percentage than those at Median performance. The good news is that all of the aspects of being a top performer are learnable and now available through SLIQ."
Dealers interested in learning more about the GreatAmerica exclusive, co-branded SLIQ software should visit the website or contact communications@greatamerica.com . Office equipment dealers receive a GreatAmerica discount by signing up for SLIQ at www.service-leadership.com/greatamerica/SLIQ .
This announcement comes on the heels of two other managed IT related announcements from GreatAmerica, including the launch of the S-L GAMIT Groups (the first managed IT focused peer groups for the office equipment industry facilitated by Service Leadership) and HaaR © , a financing program for selling hardware with managed IT services.
About GreatAmerica Financial Services
Established in 1992, GreatAmerica Financial Services Corporation is a $1.5 billion national commercial equipment finance company headquartered in Cedar Rapids, IA. GreatAmerica provides financing and niche market-focused services in all fifty states and several U.S. Territories. Our commitment to understanding the industry has positioned us as the unparalleled leader in single invoice solutions (MPS, Managed IT, and other specialized billing options). We also offer innovative non-financial services to help our dealers evolve their businesses. GreatAmerica is dedicated to helping manufacturers, vendors, and dealers be more successful and keep their customers for a lifetime. www.greatamerica.com
About Service Leadership
Paul Dippell is CEO of Service Leadership, Inc. a leading global consultancy to independent IT solutions/services companies and technology OEMs, and publisher of the Service Leadership Index®, the foremost technology solutions/services company benchmark of both financial and operational performance. Prior, at USBX Advisory Services, Paul founded its technology M&A practice. At All Covered, Inc., he led M&A and Acquisition Integration. He then founded a mid-market IT services firm with two private equity raises. Additionally, he has held senior leadership positions at Xerox and CompuCom. Paul is a highly rated speaker at IT, Telephony and Office Equipment industry events worldwide. Service Leadership, Inc. supports or operates more than 50 C-level peer groups of independent technology solutions/services company executives, making it the largest provider to technology executive peer groups worldwide. For more information, please go to www.service-leadership.com .
-30-
Contact:
Josie Heskje
Director, Strategic Marketing. Office Equipment Group
GreatAmerica Financial Services
319-261-4087


jheskje@greatamerica.com
Josie Heskje
Josie Heskje is Director, Strategic Marketing for the Office Equipment Group at GreatAmerica Financial Services. Using over 20 years of marketing experience, she helps guide the strategic marketing direction of the Office Equipment Group, and is responsible for the marketing and public relations planning and execution for the business unit. She is the current Marketing & Communications Chair of the Managed Print Services Association (MPSA) and was awarded a 2018 Global MPSA MPS Leadership Award for "Outstanding MPS Contribution" for an individual. She was also named an industry "Difference Maker" in ENX Magazine in both 2015 and 2017.