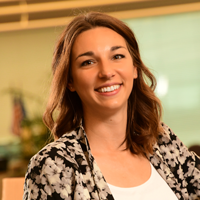 ---
GreatAmerica Uses Salesforce to Streamline Financing Process with Quoting Integration
(Cedar Rapids, IA) – GreatAmerica Financial Services Corporation© announced today it has successfully deployed Salesforce to streamline the financing process for GreatAmerica customers across the industries it serves in IT, telephony, office equipment, automotive, light industrial construction and business solution software. This implementation of Salesforce allows customers to quote monthly payments, submit credit requests to GreatAmerica, and track credit applications.
"GreatAmerica Financial Services has been a great financing partner of Epicor," said Kevin Hingley, Director of Sales at Epicor, a long-time GreatAmerica customer. "With the new integration of Salesforce, it will be easier and more efficient to process finance applications and gain approvals."
GreatAmerica customers using Salesforce will be able to quote monthly lease payments within the application and submit credit applications. "Our integration with Salesforce streamlines the financing process for our customers," said David Pohlman, Executive Vice President and COO of GreatAmerica. "This automation helps them reduce errors and free up time for their business-growing activities."
Additionally, customers can track the status of credit applications and transactions within Salesforce. That status is available from the time the application is submitted to the time the transaction is funded. GreatAmerica customers using Salesforce can sign up for the integration at no additional charge by contacting GreatAmerica at integration@greatamerica.com .
About GreatAmerica Financial Services Corporation
GreatAmerica is a national commercial equipment finance company dedicated to helping manufacturers, vendors, and dealers be more successful and keep their customers for a lifetime. GreatAmerica was established in Cedar Rapids, Iowa in 1992 and has a staff of over 475 employees with offices in Georgia, Minnesota, and Missouri. We provide financing and consulting services in all fifty states and some U.S. Territories. GreatAmerica is organized into seven business units: Office Equipment, Unified Communications and Data, Automotive, HealthCare, Direct Programs, Specialty Markets, and Portfolio Services. Each unit immerses itself into the market it serves and taps into the complex dynamics that go into making a business successful. Visit www.greatamerica.com .
About Salesforce
Salesforce, the Customer Success Platform and world's #1 CRM, empowers companies to connect with their customers in a whole new way. For more information about Salesforce (NYSE: CRM), visit: www.salesforce.com .
i>Any unreleased services or features referenced in this or other press releases or public statements are not currently available and may not be delivered on time or at all. Customers who purchase Salesforce applications should make their purchase decisions based upon features that are currently available. Salesforce has headquarters in San Francisco, with offices in Europe and Asia, and trades on the New York Stock Exchange under the ticker symbol "CRM." For more information please visit http://www.salesforce.com , or call 1-800-NO-SOFTWARE.
Jackie Schmid
Jackie Schmid is the Director of Strategic Marketing of the Unified Communications & IT Group at GreatAmerica Financial Services located in Cedar Rapids, Iowa. Jackie is responsible for building brand awareness and gaining strategic relationships through creative marketing. Prior to joining GreatAmerica, Jackie worked in the TV News industry as a producer and executive producer at the local CBS and FOX stations where she helped shape the programs delivered to the market. Jackie's finance career began in 2011 when she joined GreatAmerica to support the sales team serving the Office Equipment space.