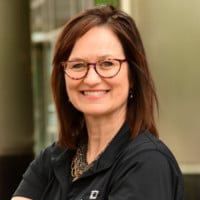 ---
GreatAmerica Wins 2019 Cannata Frank Award for Best Leasing Company
Finance Company Rated by Office Dealers as Top Leasing Category Honor Tenth Time in Eleven Years
(Cedar Rapids, IA) -- Cannata Report presented GreatAmerica Financial Services with its 2019 Frank Award for Best Leasing Company during its 34th Annual Awards & Charities Dinner at The Madison Hotel in Morristown, New Jersey on November 7.
The Best Leasing Company award recognizes the leasing companies who provide an outstanding mix of lease options, competitive rates, superior service, and effective dealer communication. The Frank Award winners were chosen by 344 Office Equipment Dealers who responded in record numbers to The Cannata Report's 34th Annual Survey this year. Winners were chosen in 11 distinct categories.
"In our 34th Annual Dealer Survey, the majority of the dealers who gave GreatAmerica a top rating cited the company's excellent customer service and responsiveness, with many explicitly noting how easy it is to do business with them," said CJ Cannata, president and CEO, The Cannata Report. "That message of outstanding customer service has been consistent year after year in our survey, exemplified by GreatAmerica's continual top rating. We congratulate them on their accomplishment, one that is even more impressive when you consider the many changes taking place in the dealer channel."
Jennie Fisher, senior vice president and general manager of the Office Equipment Group at GreatAmerica says consistently winning this award has only caused their team to up the ante on customer service year after year. "This Award speaks to the consistent dedication our GreatAmericans have for our customers. Our team members strive to serve our office technology partners with an elite-level service that exceeds expectations. We are grateful to the independent dealer community and will use this win to fuel our passion for continued excellence."
Additionally, $295,000 was raised at the Awards and Charities Dinner for Tackle Kids Cancer, a philanthropic program benefitting the Children's Cancer Institute at Hackensack Meridian Health.
This marks the third set of awards for GreatAmerica Financial Services this year, having been honored with two Managed Print Services Association Leadership Awards for 'Best MPS Professional Services Provider' as well as a joint Award for 'Best MPS Industry Collaboration'. Earlier this year, GreatAmerica was also recognized by DecisionWise, a US-based employee engagement consulting firm, as a 2019 Employee Engagement Best Practice Award Winner.
Josie Heskje
Josie Heskje is Director, Strategic Marketing for the Office Equipment Group at GreatAmerica Financial Services. Using over 20 years of marketing experience, she helps guide the strategic marketing direction of the Office Equipment Group, and is responsible for the marketing and public relations planning and execution for the business unit. She is the former Marketing & Communications Chair of the Managed Print Services Association (MPSA) (and current committee member) and was awarded a 2018 Global MPSA MPS Leadership Award for "Outstanding MPS Contribution" for an individual. She was also named an industry "Difference Maker" in ENX Magazine in both 2015 and 2017.