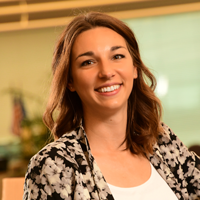 ---
Greg VanDeWalker of GreatAmerica Named to CRN 100 People You Don't Know But Should List
(Cedar Rapids, IA) GreatAmerica Financial Services Corporation© announced today that Greg VanDeWalker, Senior Vice President and General Manager of the Unified Communications & IT Group has been recognized as one of the " 100 People You Don't Know But Should " in the IT channel for 2015 by The Channel Company's CRN®.
The CRN editorial team, assessing feedback from solution providers and other industry executives, compiles this list to celebrate under-the-radar channel-management team members from the industry's top vendors and distributors. Those selected have worked tirelessly to create, promote and manage programs and policies that support and drive the IT channel.
Under VanDeWalker, the GreatAmerica Hardware as a Rental (HaaR®) program has experienced success in the MSP and Office Equipment channels. HaaR allows Managed Service Providers to go to market with a single monthly payment for their hardware, software, professional services and recurring managed service fees.
"It has been great to see our partners' profitability, standardization and service quality increase as a result of the HaaR program," said VanDeWalker. "Our partners love that Cap Ex discussions are a thing of the past."
"CRN recognizes that many unsung heroes deserve to be spotlighted for their behind-the-scenes efforts," says Robert Faletra, CEO of The Channel Company. "This list honors those in the IT-channel trenches, toiling each day to achieve success for their companies and partners."
Showcased in the October issue of CRN, the "100 People You Don't Know But Should" list can be viewed at www.crn.com/100people .
Tweet This:
@TheChannelCo names @Greg_VDW to one of @CRN 100 People You Don't Know But Should #CRN100People crn.com/100people
About GreatAmerica Financial Services Corporation
Founded in 1992, GreatAmerica is a national lessor that helps their customers be more successful. The Unified Communications & IT Group at GreatAmerica is dedicated to understanding the IT, Managed Services and Telecommunications industries, working with thousands of telecom providers, MSPs and independent VARs to help them evolve their business.
About The Channel Company
The Channel Company, with established brands including CRN ® , XChange ® Events, IPED ® and SharedVue ® , is the channel community's trusted authority for growth and innovation. For more than three decades, we have leveraged our proven and leading-edge platforms to deliver prescriptive sales and marketing solutions for the technology channel. The Channel Company provides Communication, Recruitment, Engagement, Enablement, Demand Generation and Intelligence services to drive technology partnerships. Learn more at www.thechannelcompany.com .
Follow The Channel Company : Twitter , LinkedIn and Facebook
em>The Channel Company, CRN®, XChange ® Events, IPED® and SharedVue® are registered trademarks of The Channel Company, LLC. All rights reserved. All other brand names, product names, or service names that appear herein are trademarks or service marks of their respective owners.
Media Contacts
Jackie Schmid
Director of Strategic Marketing, Unified Communications & IT Group
GreatAmerica Financial Services
319-261-4326
jschmid@greatamerica.com
Melissa Weil
The Channel Company
508.416.1112
Mweil@thechannelcompany.com
Jackie Schmid
Jackie Schmid is the Director of Strategic Marketing of the Unified Communications & IT Group at GreatAmerica Financial Services located in Cedar Rapids, Iowa. Jackie is responsible for building brand awareness and gaining strategic relationships through creative marketing. Prior to joining GreatAmerica, Jackie worked in the TV News industry as a producer and executive producer at the local CBS and FOX stations where she helped shape the programs delivered to the market. Jackie's finance career began in 2011 when she joined GreatAmerica to support the sales team serving the Office Equipment space.