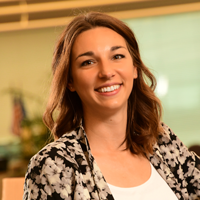 ---
Greg VanDeWalker Recognized as 2018 CRN Channel Chief
Greg VanDeWalker, Senior VP of IT Channels and Services of GreatAmerica and Collabrance Recognized as 2018 CRN ® Channel Chief
Cedar Rapids, IA February 13, 2018 – GreatAmerica Financial Services and Collabrance, LLC announced today that CRN ® , a brand of The Channel Company , has named Greg VanDeWalker, Senior Vice President of IT Channels and Services to its prestigious list of 2018 Channel Chiefs. The executives on this annual list represent top leaders in the IT channel who excel at driving growth and revenue in their organization through channel partners.
Channel Chief honorees are selected by CRN's editorial staff on the basis of their professional achievements, standing in the industry, dedication to the channel partner community, and strategies for driving future growth and innovation. Each of the 2018 Channel Chiefs has demonstrated loyalty and ongoing support for the IT channel by consistently promoting, defending and executing outstanding channel partner programs.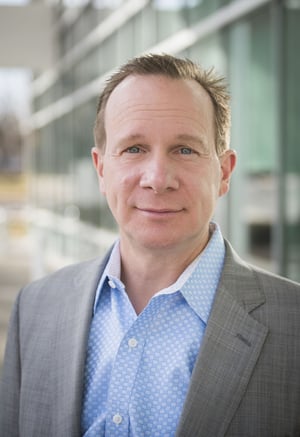 VanDeWalker's contributions expanded the Collabrance Master Managed Services offering into the IT space and built a billing platform within the GreatAmerica Unified Communications channel to offer network services and hardware under one bill. Under VanDeWalker's guidance, GreatAmerica worked with Connect Booster to create the integration offering a seemless billing and cash posting process to customers.
"The executives on CRN's 2018 Channel Chiefs list stand out for their exceptional leadership, vision and commitment to the channel," said Robert Faletra, Executive Chairman of The Channel Company. "These individuals deserve special recognition for their development and support of robust partner programs, innovative business strategy and significant contribution to the overall health of a vigorously growing channel. We applaud each Channel Chief's impressive record of accomplishments and look forward to their future successes."
VanDeWalker's contributions have expanded relationships with end-users, MSPs, equipment manufacturers, and industry publications and experts. Click here to view VanDeWalker's complete contributions.
"There aren't a lot of folks who can come from outside this industry and figure it out in a few short years," said Paul Dippell, CEO of Service Leadership. "There are fewer who can bring win/win creativity to the partnering table in the process. Greg has accomplished those things in a personable, low key, and direct way."
The 2018 CRN Channel Chiefs list, including the 50 Most Influential Channel Chiefs, is featured online at www.crn.com/channelchiefs and will appear in the February 2018 issue of CRN.
About GreatAmerica
GreatAmerica is a commercial equipment finance company founded in 1992 with more than $2 billion in assets. More than just a finance company, the Communications & Data Group at GreatAmerica is dedicated to understanding the IT, Managed Services, and Telecommunications industries. Our exposure to thousands of telecom providers, MSPs and independent VARs contributes to our ability to help our customers evolve their businesses through targeted and innovative solutions. The collective knowledge and experience of GreatAmerica enhances the development of specialized programs and collaborative learning opportunities to complement our vendor's offerings.
About Collabrance LLC
Collabrance LLC, a subsidiary company of GreatAmerica Financial Services, is a Master MSP located in Cedar Rapids, IA. We build long-term, mutually beneficial partnerships with Service Providers committed to managed services as a core element of their business. Our model enables our partners a low risk way to quickly and profitably scale while focusing on revenue generating opportunities. Our portfolio of standardized technology services, efficient processes, and sales support, results in exceptional customer satisfaction and industry-leading remote resolution rates. As a trusted technology advisor, Collabrance provides the necessary education, personal assistance, and access to best practices needed to succeed. www.collabrance.com
About The Channel Company
The Channel Company enables breakthrough IT channel performance with our dominant media, engaging events, expert consulting and education and innovative marketing services and platforms. As the channel catalyst, we connect and empower technology suppliers, solution providers and end users. Backed by more than 30 years of unequalled channel experience, we draw from our deep knowledge to envision innovative new solutions for ever-evolving challenges in the technology marketplace. www.thechannelco.com
CRN is a registered trademark of The Channel Company, LLC. All rights reserved.
The Channel Company Contact:
Melanie Turpin
The Channel Company
508.416.1195
mturpin@thechannelco.com
GreatAmerica Contact:
Jackie Schmid
319.261.4326
jschmid@greatamerica.com
Collabrance Contact:
Brittney Stepanek
319.261.4391
bstepanek@collabrance.com
Jackie Schmid
Jackie Schmid is the Director of Strategic Marketing of the Unified Communications & IT Group at GreatAmerica Financial Services located in Cedar Rapids, Iowa. Jackie is responsible for building brand awareness and gaining strategic relationships through creative marketing. Prior to joining GreatAmerica, Jackie worked in the TV News industry as a producer and executive producer at the local CBS and FOX stations where she helped shape the programs delivered to the market. Jackie's finance career began in 2011 when she joined GreatAmerica to support the sales team serving the Office Equipment space.