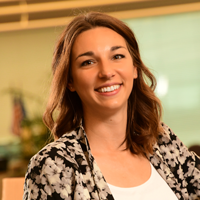 ---
HTG & GreatAmerica Partner to Offer Peer Groups for Unified Communications Companies
(Harlan, IA) – Heartland Technology Group (HTG) announced today it is partnering with GreatAmerica Financial Services Corporation to offer peer groups to Unified Communications companies. These peer groups will offer business owners and executives in the Unified Communications industry an environment to share ideas and learn best practices for growing their businesses and developing leaders.
"We're excited to partner with GreatAmerica as we serve this entirely new community of Solution Providers for HTG," said Arlin Sorensen, CEO and Founder of HTG Peer Groups. "It also appears it is the first of its kind in the Unified Communications industry providing business, leadership and life planning for business executives."
The HTG Unified Communications Peer Groups Powered by GreatAmerica Financial Services will meet four times a year and be facilitated by HTG in conjunction with the traditional quarterly peer group meetings. The meetings will feature content provided by HTG, GreatAmerica and industry experts familiar with the unique challenges of the Unified Communications industry.
"We believe these peer groups will help move the Unified Communications community forward and help members of these groups succeed at a time of significant industry change and evolution," said Wil Meggers Vice President and General Manager of the Unified Communication and IT Group at GreatAmerica Financial. "There are very limited resources for those in the UC channel to collaborate with each other and learn from industry experts. The HTG structure is exactly what they need, and we are extremely happy to be a part of it."
GreatAmerica Financial has been an active participant and sponsor in HTG's MSP peer groups since 2010. "We've seen how valuable these groups are for our MSP customers, and wanted to extend that into the Unified Communications community," said Meggers.
The first targeted HTG Unified Communications Peer Groups will be the week of October 31 – November 4 in Orlando, Florida. Interested Solution Providers can learn more about the HTG Unified Communications Peer Groups by visiting: http://www.htgpeergroups.com/unified-communications-peer-group/ .
About HTG Peer Groups
Established in 2000 by Arlin Sorensen as a business and personal development community, today HTG Peer Groups is an international organization of leading IT solution providers. HTG has nearly 300 member companies throughout North America, the United Kingdom and Australia/New Zealand. Each peer group consists of 10-12 IT company executives who work together and share resources and information to formulate and meet business goals such as strategic planning, process improvement and tools, and life-work excellence. HTG offers Leadership Forums, vendor peer groups, other educational events, quarterly meetings, and an annual summit that attracts hundreds of attendees, vendor exhibitors, and strategic partners. Visit www.htgpeergroups.com or call 712-794-7994 for more information.
About GreatAmerica Financial Services Corporation
GreatAmerica is a commercial equipment finance company founded in 1992 with more than $1.8 billion in assets. More than just a finance company, the Communications & Data Group at GreatAmerica is dedicated to understanding the IT, Managed Services, and Telecommunications industries. Our exposure to thousands of telecom providers, MSPs and independent VARs contributes to our ability to help our customers evolve their businesses through targeted and innovative solutions. The collective knowledge and experience of GreatAmerica enhances the development of specialized programs and collaborative learning opportunities to complement our vendor's offerings.
Jackie Schmid
Jackie Schmid is the Director of Strategic Marketing of the Unified Communications & IT Group at GreatAmerica Financial Services located in Cedar Rapids, Iowa. Jackie is responsible for building brand awareness and gaining strategic relationships through creative marketing. Prior to joining GreatAmerica, Jackie worked in the TV News industry as a producer and executive producer at the local CBS and FOX stations where she helped shape the programs delivered to the market. Jackie's finance career began in 2011 when she joined GreatAmerica to support the sales team serving the Office Equipment space.