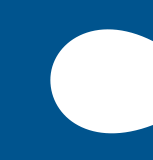 ---
InteGreat Web Services Addition: Collabrance Successfully Integrates with ConnectWise Manage

Collabrance and ConnectWise Manage Integration Provides Faster, More Efficient Service for End-User IT Customers
Collabrance LLC announced a new integration with ConnectWise, a software company who connects technology teams to IT solutions, services, and people that allow them to thrive. The integration into ConnectWise Manage streamlines ticketing systems and communications from disparate platforms. As a product of the GreatAmerica InteGreat® Web Services, the new integration allows tickets and customer data to replicate information in ConnectWise Manage between Collabrance, a Master MSP, and IT Solution Providers.
"A coordinated B2B effort working out of one system in ConnectWise will reduce the possibility of errors and provide a more efficient way to share intelligence," said Travis Vigneau, director of channel sales and alliances for ConnectWise. "It enhances communication, resulting in quick and accurate solutions for end-user IT customers."
Deeper visibility of customer information between Collabrance and the MSP will result in faster service and a more effective technical solution for the end-user IT customer. The new ticketing integration will automatically share ConnectWise data between Collabrance and MSPs in real time.
"Our successful integration with ConnectWise enhances our communication, collaboration, and secure information sharing with our Managed IT partners," said Doug Grimm, Senior Vice President and General Manager at Collabrance. "This is one more way we are working together to quickly and effectively resolve customers' technical issues."
In 2014, Collabrance's parent company, GreatAmerica Financial Services, first integrated with ConnectWise to augment invoicing capabilities for IT Solution Provider's to receive real-time intelligence of their portfolio business with GreatAmerica. Collabrance plans to have future integrations to help MSP partners and broaden the comprehensive suite of InteGreat Web Services. For more information about the Collabrance InteGreat solution with ConnectWise, visit www.collabrance.com/InteGreat.