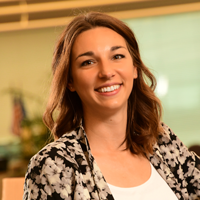 ---
Jenne, Inc. Offers Hardware as a Rental Through GreatAmerica Financial Services
Jenne, Inc., a leading value-added distributor of technology products and solutions is partnering with GreatAmerica to offer their customers the HaaR® (Hardware as a Rental®) program, which combines the best attributes of Hardware as a Service (HaaS) and equipment financing.
Patrick Howard, Jenne's senior director of cloud solutions and product management says HaaR gives Jenne customers a scalable way to offer equipment, service and support with monthly payment options.
Jackie Schmid
Jackie Schmid is the Director of Strategic Marketing of the Unified Communications & IT Group at GreatAmerica Financial Services located in Cedar Rapids, Iowa. Jackie is responsible for building brand awareness and gaining strategic relationships through creative marketing. Prior to joining GreatAmerica, Jackie worked in the TV News industry as a producer and executive producer at the local CBS and FOX stations where she helped shape the programs delivered to the market. Jackie's finance career began in 2011 when she joined GreatAmerica to support the sales team serving the Office Equipment space.