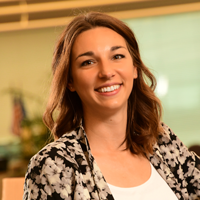 ---
Lori Berry of GreatAmerica Honored as a CRN Woman of the Channel
(Cedar Rapids, IA) – GreatAmerica revealed today that CRN®, a brand of The Channel Company, has once again named Lori Berry, Director of Strategic Technology for the GreatAmerica MSP and UC divisions, to its prestigious 2019 Women of the Channel list. This is the third consecutive year of recognition by CRN.
"Lori a shining example of leader and strategist rolled into one exceptional person," said Wil Meggers, Vice President and General Manager at GreatAmerica for the MSP and UC Channels. "Her ability to connect with the IT channel, understand the trends affecting the channel and create solutions as a result are remarkable. We are proud and honored to call Lori a GreatAmerican."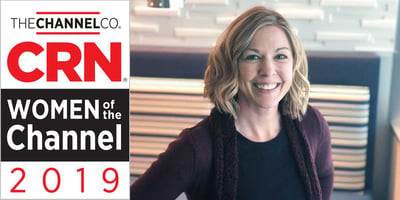 Lori was placed on the list for her leadership over the technology channel strategic initiatives at GreatAmerica as well as her contributions to simplifying the customer experience for GreatAmerica partners through technology. When asked about her contributions to make financing easy, Lori said, "A large part is driven by integration and automation of technology, but we are focused on other elements such as education and flexibility of financing terms."
See Lori's listing on The Channel Company's site: https://www.crn.com/rankings-and-lists/wotc2019-details.htm?w=36
The leaders on this annual list are from all areas of the IT channel ecosystem; representing technology suppliers, distributors, solution providers, and other IT organizations. Each is recognized for her contributions to channel advocacy, channel growth and visionary leadership.
CRN editors choose the list from a multitude of channel leadership applicants and select the final honorees based on their professional accomplishments, demonstrated expertise, and ongoing dedication to the IT channel.
"CRN's 2019 Women of the Channel list honors influential leaders who are accelerating channel growth through mutually-beneficial partnerships, incredible leadership, strategic vision, and unique contributions in their field," said Bob Skelley, CEO of The Channel Company. "This accomplished group of leaders is driving channel success and we are proud to honor their achievements."
The 2019 Women of the Channel list will be featured in the June issue of CRN Magazine and online at www.CRN.com/WOTC.
Jackie Schmid
Jackie Schmid is the Director of Strategic Marketing of the Unified Communications & IT Group at GreatAmerica Financial Services located in Cedar Rapids, Iowa. Jackie is responsible for building brand awareness and gaining strategic relationships through creative marketing. Prior to joining GreatAmerica, Jackie worked in the TV News industry as a producer and executive producer at the local CBS and FOX stations where she helped shape the programs delivered to the market. Jackie's finance career began in 2011 when she joined GreatAmerica to support the sales team serving the Office Equipment space.