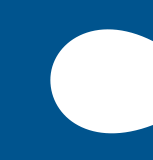 ---
MSP 501 Profile: Collabrance Stresses Cybersecurity

MSP 501 winner Collabrance announces new cybersecurity offering and talks about growth areas.
It's no secret that cybersecurity is top of mind and dominates most provider conversations. With cyberattacks continuing to plague MSPs and end users alike, taking measures to ensure that your customers and their data are properly protected is imperative.
GreatAmerica IT Company Collabrance has sought to tackle this issue by introducing a newly enhanced Managed Security Services Provider (MSSP) offering for IT solution providers to resell to SMB end-user customers. The solution is designed to help other solution providers use this private-label cybersecurity offering to differentiate, capture more opportunity and better help protect their customers' data and information.
Corey Kerns, vice president and general manager of Collabrance, stresses the importance of the solution in the face of these ever-growing cyber threats.
"Our IT teams are continuously evaluating and vetting solutions, managing vendors and updating our technology road map to stay ahead of the curve," explained Kerns. "Our new Collabrance MSSP Offering is built to enable our partners to differentiate in their local market place, capture more opportunity and provide effective technology their SMB customers' need."
Here, with cybersecurity at the helm, Kerns talks about what he sees as the biggest growth areas in the next one to two years, the biggest technology or business decisions that have driven Collabrance's growth and how the company has differentiated itself from other MSPs.