Office Technology News Collabrance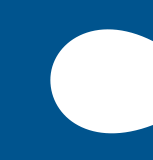 ---
Collabrance Brings Cybersecurity Experts to Share MSSP Best Practices for IT Channel
Free Educational Event Helps IT Service Providers Scale with Managed Security Services
Collabrance LLC, the GreatAmerica Master Managed Security Service Provider (MSSP), announced a free online event focused on best practices for technology providers to grow their IT business with cybersecurity.
MSSP Accelerator will feature different cybersecurity industry thought leaders from: CharTec, Pax8, ID Agent, SolarWindsFortinet, Datto, PathShare and GreatAmerica.
"We are all collectively excited to share cybersecurity best practices with technology providers who want to lead the way as a MSSP," shares Corey Kerns, Vice President & General Manager of Collabrance. "Our goal for MSSP Accelerator is to help educate the IT Channel on how they can better position themselves as a cybersecurity expert, enhance their IT offering to meet the growing needs of customers, and effective ways to capture more opportunities to scale their future."
MSSP Accelerator
October 7th, 2020
www.collabrance.com/mssp-accelerator
"The demand for MSPs to stay ahead of the evolving cybersecurity landscape is exponentially increasing in tandem with the customer's risk. Adding some IT security components to your technology stack doesn't automatically make solution providers an MSSP. We went through this journey ourselves and understand it is a process, not a flip of a switch to provide a strong competitive offering and exceptional service experience and protection customers deserve," explains Kerns.
MSSP Accelerator is designed to educate progressive technology providers how they can capture more opportunities with cybersecurity. MSSPs are able to differentiate, scale faster, gain larger MRR customers and in turn increase their business valuation for a successful future.
To reserve your seat for MSSP Accelerator on October 7th, register at www.collabrance.com/mssp-accelerator.