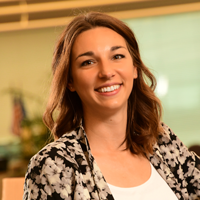 ---
QuoteWerks Adds Option to Submit Application to GreatAmerica
GreatAmerica Financial Services announced today that a new feature has been added within their QuoteWerks integration. In addition to being able to calculate monthly payments and add them to quotes and proposals, users will now be able to submit customers for credit approval to help streamline the sales process. The original integration was released in 2014.
"With the latest release, users are able to submit a credit application directly to their GreatAmerica team from within QuoteWerks with a single click of a button," said Wil Meggers, Vice President and General Manager of the Unified Communications & IT Group at GreatAmerica. "This update saves valuable time for Solution Providers who sell using a monthly payment option."
The submit credit application feature will help customers with quicker and more efficient buying decisions by initiating the credit approval request earlier in the sales process.
"We are always motivated to write and create integrations that help our customers' workflows," Brian Laufer, Vice President of QuoteWerks, stated. "That is why GreatAmerica has made such a great partner with their dedication to assisting the channel and streamlining the Solution Providers process."
The updated integration is live as of June 11, 2018 and is available on QuoteWerks Version 5.3 Build 4 and higher.
To view more information on our QuoteWerks integration click here.
Jackie Schmid
Jackie Schmid is the Director of Strategic Marketing of the Unified Communications & IT Group at GreatAmerica Financial Services located in Cedar Rapids, Iowa. Jackie is responsible for building brand awareness and gaining strategic relationships through creative marketing. Prior to joining GreatAmerica, Jackie worked in the TV News industry as a producer and executive producer at the local CBS and FOX stations where she helped shape the programs delivered to the market. Jackie's finance career began in 2011 when she joined GreatAmerica to support the sales team serving the Office Equipment space.