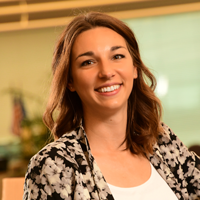 ---
QuoteWerks and GreatAmerica Add Bundling Capability to Quotes
QuoteWerks and GreatAmerica Add Bundling Capability to Quotes
Solution Providers to Quote Monthly Equipment and Service in One Payment
(Tampa, FL) - Aspire Technologies, Inc., the developer of QuoteWerks, announced today an improvement to its integration with GreatAmerica Financial Services Corporation. Solution Providers can now quote a single monthly payment for services, software and equipment. The latest release of the QuoteWerks platform will help Solution Providers who are interested in offering an all-inclusive solution, such as Hardware as a Rental® or HaaR®.
"As the world moves toward a monthly consumption model for technology, this integration is a great way for Solution Providers to include their services with the monthly quote for equipment," said Greg VanDeWalker, Senior Vice President and General Manager of the Unified Communications & IT Group at GreatAmerica Financial.
Previously, Solution Providers would have monthly recurring charges and monthly equipment payments broken out on their proposals. This enhancement will allow Solution Providers to generate a single monthly payment for both portions of their solution.
"Automating the sales process has always been a core tenant of QuoteWerks and this latest update includes the additional functionality needed to further simplify the creation of a unified monthly payment option for clients while providing a complete solution for our users," says John C. Lewe IV, President and Lead Developer of Aspire Technologies, Inc.
In October 2014, QuoteWerks developed functionality with GreatAmerica allowing Solution Providers to calculate and display monthly payment options on their proposals. "This latest enhancement is the natural progression in the evolution of the QuoteWerks quoting solution," added Lori Berry, Director of Vendor Technology at GreatAmerica.
QuoteWerks V5.1 Build 6 was released at the beginning of August and is available from the QuoteWerks Updates Page ( http://www.quotewerks.com/updates/UpdateAgent.asp ). Solution Providers interested in this enhancement will need to be current on their QuoteWerks Update Maintenance Program in order to download and install the update which includes these latest capabilities.
About QuoteWerks
QuoteWerks is a non-industry specific quoting and proposal application enabling companies of all sizes to quickly and efficiently create detailed, professional quotes and proposals. Our seamless integrations to the most popular CRMs (such as ACT!, Autotask, ConnectWise, salesforce, MS CRM, Outlook and more), complete integrations to QuickBooks and Sage 50, and our IT Distributor links, provides our users with a stable and dynamic solution to streamline the sales process.
About GreatAmerica Financial Services Corporation
Founded in 1992, GreatAmerica has nearly 2 billion in assets. More than just a finance company, the Unified Communications & IT Group at GreatAmerica is dedicated to understanding the IT, Managed Services, and Telecommunications industries. Our exposure to thousands of telecom providers, MSPs and independent VARs contributes to our ability to help our customers evolve their businesses through targeted and innovative solutions. The collective knowledge and experience of GreatAmerica enhances the development of specialized programs and collaborative learning opportunities to complement our vendor's offerings.
Jackie Schmid
Jackie Schmid is the Director of Strategic Marketing of the Unified Communications & IT Group at GreatAmerica Financial Services located in Cedar Rapids, Iowa. Jackie is responsible for building brand awareness and gaining strategic relationships through creative marketing. Prior to joining GreatAmerica, Jackie worked in the TV News industry as a producer and executive producer at the local CBS and FOX stations where she helped shape the programs delivered to the market. Jackie's finance career began in 2011 when she joined GreatAmerica to support the sales team serving the Office Equipment space.