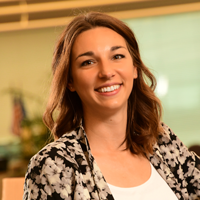 ---
Selling Everything-as-a-Service: Managed Services Training with CharTec CEO Alex Rogers
(Cedar Rapids, Iowa) – GreatAmerica Financial Services Corporation and Collabrance LLC announced today they will host the first of their Sales Simplicity Seminars in June. The Selling Everything-as-a-Service training with Hardware as a Service (HaaS) trainer and Chartec founder, Alex Rogers will be held in Iowa, Georgia, and California. The seminars are for Solution Providers seeking to learn how to successfully sell an "all-in" solution, including Hardware as a Service.
"Since we hosted our first event with CharTec last September we have seen multiple Solution Providers successfully closing bundled HaaR® transactions," said Greg VanDeWalker, GreatAmerica Unified Communications and IT Group Senior Vice President and General Manager. "With no upfront cash outlays, customers enjoy a 'cloud-like' financial experience while Solution Providers avoid the risk of a traditional HaaS."
"Participants leave this training able to sell bigger deals faster and confidently overcome objections that got in their way before," said Lindsay Dick, Director of Sales for Collabrance, LLC. "This training is effective for Solution Providers who want to increase their monthly recurring revenue and are willing to follow the CharTec methodology."
Since founding CharTec in 2009, Rogers has helped Solution Providers close $1 million MRR deals, achieve record margins, and increase sales by 200 percent. Rogers says the workshops can improve the number of first appointments, and show how discovery can uncover latent challenges experienced by prospects. "We want Solution Providers to handle every objection thrown their way, so we give them the tools to overcome common challenges," said Rogers. "We cover the CharTec Sales Process, focusing on the strategic approach to Managed Services sales, from marketing message, to presentation, to close."
The dates and locations for the four Sales Simplicity Seminars: Selling Everything-as-a-Service are as follows:
June 9 & 10 – GreatAmerica and Collabrance Headquarters, Cedar Rapids, IA
July 21 & 22 – Standard Office Systems Headquarters, Duluth, GA
September 9 & 10 – GreatAmerica and Collabrance Headquarters, Cedar Rapids, IA
January 20 & 21 – CharTec Headquarters, Bakersfield, CA
Registration is open for all four events, and seats can be secured by visiting: www.greatamerica.com/chartec .
About CharTec
CharTec is the SMB Channel's leading provider of sales, marketing, and operations training for managed services and technology solutions providers. As the largest technology training facility in North America, CharTec's 20,000-square foot, custom-built center is the training hub for all businesses within the technology sector. In addition to their training, CharTec is a channel friendly partner that helps you deliver a truly unique managed service offering with Hardware-as-a-Service (HaaS) solutions.
CharTec's success is fueled by its partners' success, which is why it invests so heavily in training and partner support. While attending the monthly CharTec Academy, partners not only participate in five-star trainings but also have complete access to CharTec's own 21-year-old, multimillion dollar managed service practice, ARRC Technology. As a measure of leading by example, ARRC Technology has been listed five times as one of the fastest-growing companies on the Inc. 500/5000.
About GreatAmerica Financial Services Corporation
Founded in 1992, GreatAmerica is a national lessor that helps their customers be more successful. The Unified Communications & IT Group at GreatAmerica is dedicated to understanding the IT, Managed Services and Telecommunications industries, working with thousands of telecom providers, MSPs and independent VARs to help them evolve their business.
About Collabrance LLC
Collabrance, a subsidiary of GreatAmerica, partners with Service Providers determined to offer an exceptional IT experience to their customers. Collabrance provides a standards-based technology offering and remote services delivered by a team of technical experts focused on people, not just technology. Collabrance offers flexible financing for partners wishing to differentiate themselves through a total technology solution in a single payment. To ensure partners' success and profitability in Managed IT Servic­­­­es, Collabrance also provides business planning, training, and access to industry experts. www.collabrance.com
Jackie Schmid
Jackie Schmid is the Director of Strategic Marketing of the Unified Communications & IT Group at GreatAmerica Financial Services located in Cedar Rapids, Iowa. Jackie is responsible for building brand awareness and gaining strategic relationships through creative marketing. Prior to joining GreatAmerica, Jackie worked in the TV News industry as a producer and executive producer at the local CBS and FOX stations where she helped shape the programs delivered to the market. Jackie's finance career began in 2011 when she joined GreatAmerica to support the sales team serving the Office Equipment space.