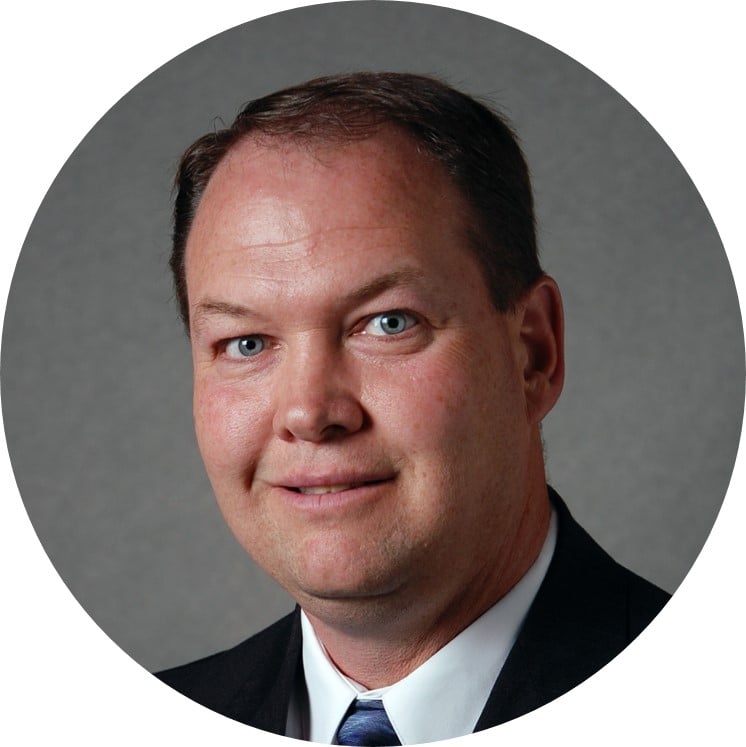 ---
Servicer News Vol. 13 Fall 2015
About Us
GreatAmerica Portfolio Services Group (GPSG) is a lease, loan, and power purchase agreement outsourcing service provider specializing in third party and backup servicing.
We focus on developing mutually beneficial relationships with banks, independent financial companies, captives, vendors, manufacturers, trustees and financial investors, ultimately helping them achieve greater success.
---

Solar Industry Servicing Update:
As the solar industry grows, GreatAmerica Portfolio Services (GPSG) continues to anticipate our customer's future needs. Solar companies are expanding their sources for credit with securitization or other debt facilities, and we have responded by providing deeper statistical reporting, and improved data storage and accessibility. Our customers enjoy on-demand data retrieval, automated reporting, and data warehouse access to supplement calls for specific investor or customer reports.
We are currently focused on the best way to look at how home ownership transfers impact the lifespan of a solar contract. Do contracts perform the best under transfer scenarios that are unstressed (e.g., upgrades, expansions) versus stressed scenarios (e.g., foreclosures, divorce)? Statistics on these types of ownership changes can prove invaluable to the securitization process, which is always in need of some level of predictability to categorize performance.
Helping our customers be successful is our priority. Anticipating their needs is just one of the many ways we add value for our clients.
---
Equipment Finance Update
Our equipment finance customers continue to experience very strong growth and performance on their portfolios.
Spreads are strong, but have been compressed in the past quarter. We will see even more rate compression heading into the 4 th quarter as larger finance companies offer discounting in an effort to fulfill year end goals. Despite strong portfolio performances, our customers continue to make disciplined credit decisions and not allow quarterly pressures to compromise their long term strategies.
Our collections team provides value by heading off delinquency using structured and disciplined contact with lessees/obligors. We notify our customers immediately if we detect issues related to their customers making payments.
Leaving the operational tasks (and challenges) in our hands allows our customers to focus on their core competencies; originating new business and onboarding credits that will produce the returns they desire.
---
Backup Servicing Update
Our backup servicing portfolio passed the $10 billion milestone this past quarter.
With over 50 portfolios, equipment leasing remains the largest, with commercial loans, solar leases, power purchase agreements (ppas), and miscellaneous esoteric making up the rest. Our portfolio growth has brought on new team members, increased monitoring, and greater systems capabilities. We take no shortcuts with our document reviews, comparing each against a legal checklist.
Our attention to data mapping and transition planning are also key to the investors' mitigation needs and we remain vigilant on these activities. The performances on the portfolios we currently back up has been solid with little sign of any distress. Should any portfolios need transitioning, our experienced team is ready and willing to step in and successfully complete the successor servicing engagement.
---
Employee Spotlight
Aaron Koth
Hailing from the small town of Clarence, Iowa, Aaron Koth has 17 years of experience in portfolio management. With 15 of those years at GreatAmerica, Aaron says he enjoys being part of a strong team and helping customers. "Resolving collections issues takes time and close communication with customers, which gives me a sense of satisfaction," said Aaron. When Aaron is not busy providing the GreatAmerica Experience, he enjoys achieving bogeys in his golf game and spending time with his two children and dog.
---

WOW! Award
The WOW! Award is given to teams or employees who have been recognized by a customer. Here is some recent praise we've received:

"Sasha really impressed me! When my solar panels were not producing energy properly she immediately reached out to my provider who sent a tech that same day. I am very grateful she took action to resolve my issue."

"Cherie is a rock star and instantly accepted the challenge to get some difficult deals booked before month end. Thanks to her efforts we were able to complete our month-end bookings. As always your team is top notch."
---
Joe's Corner

"4th Quarter is Ours"

While watching my share of football games this year, I often hear players chanting at the end of the 3rd quarter: "4th quarter is ours" holding 4 fingers in the air. Our teams share the same spirit at GreatAmerica. The last few months of the year typically produce high volume and new opportunities that provide for a good start to the New Year. Our teams are ready for the 4th quarter push and will help our customers finalize what should be a great year. The last quarter is also budget and strategic planning time. As we evaluate volume trends, growth expectations, and standard operational procedures, we do so in the light of providing the GreatAmerica Experience. This is our rallying cry, our dedication to delivering service levels that exceed our customers' expectations. We are focused on enhancing our systems and reporting to deliver more efficient processes for the best customer experience. As the excitement of fall football games continue, we likewise are excited to deliver on our promise as a member of our customer's team! Together, let's win this game!
Joe Andries
Vice-President & General Manager
GreatAmerica Portfolio Services
Tel.
877-762-3808

or
507-929-5117

Fax
877-762-3809

jandries@greatamerica.com
---
Events We're Attending
Advanced Renewable Energy Project Finance and Analysis
New York, NY
October 6-7, 2015
National Equipment Finance Association Funding Symposium
Atlanta, GA
October 7-9, 2015
InfoCast Solar Capital Markets
New York, NY
October 15-16, 2015
ELFA 54 th Annual Convention
San Antonio, TX
October 25-27, 2015
Accore – REFF West
San Francisco, CA
November 5-6, 2015
Distributed Solar West 2015
San Diego, CA
November 16-18, 2015
---
Copyright © 2015 , All rights reserved.
Our mailing address is:
GreatAmerica Portfolio Services
One GreatAmerica Plaza
625 First Street SE Suite 500
Cedar Rapids, IA 52401