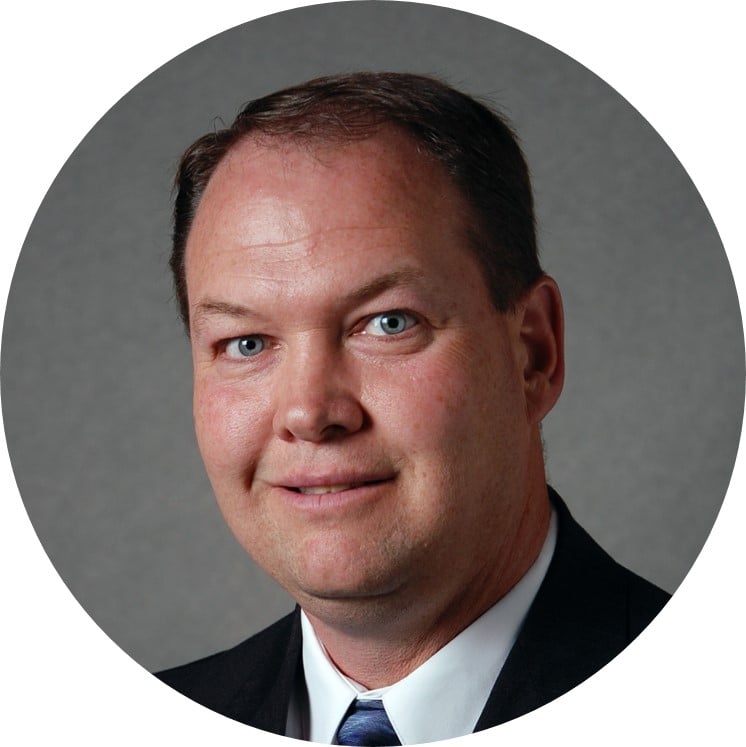 ---
Servicer News Vol. 16 Summer 2016
Portfolio Servicing, Equipment Financing, Solar Industry Updates
Email not displaying correctly?
View it in your browser .

About Us
GreatAmerica Portfolio Services Group (GPSG) is a lease, loan, and power purchase agreement (PPA) outsourcing service provider specializing in third party and backup servicing.
We focus on developing mutually beneficial relationships with banks, independent financial companies, captives, vendors, manufacturers, trustees and financial investors, ultimately helping them achieve greater success.
Solar Industry Servicing Update
GreatAmerica Portfolio Services has seen significant growth in the solar industry. Our capabilities, systems, and experience are focused on supporting all types of financing in the solar industry, including loans, leases, PPAs, and community solar projects. Despite predictions that the loan product will become the preferred transaction structure, our clients continue to grow their lease and PPA portfolios at about the same rate as the loan portfolios. Nonetheless, we are adding staff to prepare for growth from partners who are enjoying momentum in their loan products. As we add new clients in the community solar space, we research the specifics for each state. Each community solar project has nuances and twists unique to their state. In the next couple years, we are projecting that our servicing portfolio in the solar space will have near equal numbers in residential rooftop (loan, lease or PPA) and community solar customers. Our dedication and aspiration to be the servicer of choice in the solar industry is steadfast as we execute a superior service offering for our clients.
Equipment Finance Update
Our clients' portfolios indicate strong performance in the equipment finance industry. Originations are solid and portfolio performance has remained consistent since the slight uptick in delinquency in the first quarter. Though spreads have tightened due to the competitive landscape, the equipment finance industry remains very attractive for entrepreneurs and investors. We are seeing renewed interest in bank equipment financing. New servicing opportunities with banks are resulting from demand for experienced providers of lease accounting and tax compliance processes. GPSG continues to invest in its ServicerZone reporting platform, and recently implemented enhanced contract search capabilities and a scheduler allowing our clients to have specific reports delivered via scheduled emails.
Operations Update
Continual Process Improvement
It is imperative we evaluate and improve our servicing processes to consistently deliver the GreatAmerica experience to our clients. Process improvement is continuous, not a one-time event. To keep process improvement "top of mind" across our teams, we use a tool in lean manufacturing called Kanban ("billboard" in Japanese). Our team meets weekly to discuss and prioritize projects and tasks, which are documented on the Kanban board, to keep the communication transparent and visible. This helps maintain focus on continual improvement across the unit and allows us to get more projects completed, ultimately helping our customers through a more refined process and improved service levels!
Employee Spotlight
Aimee Kramer
Aimee Kramer was recently promoted to Servicing Operations Leader and is responsible for overseeing the front-end and post-booking operations for the Portfolio Services Group. Prior to joining the GPSG in 2015, Aimee was a documentation team leader within GreatAmerica Financial Service's Office Equipment Group. Aimee earned her finance degree from Southwest Minnesota State University in Marshall, MN and has over 20 years' experience in the field of finance operations. "Our team is an amazing group and I love coming to work every day." said Aimee. Aimee stays active outside of work, spending time with her two teenage daughters, and coaching their varsity dance team.

WOW! Award
The WOW! Award is given to employees who have been recognized by a customer. Here are recent examples:
Cherie Davis recently worked with a client and their partner agency in Guam to alleviate a lessee's confusion and frustration regarding their billing and ACH payments. Per the client, "Cherie has been a saving grace for our customers in Guam."
Meghan Smith and Grace Bay provided customer feedback and training while implementing a new call process for a client. Said the client: "Thank you for your excellent call handling and customer-friendly approach. We're looking forward to making some key process improvements due to your efforts!"
"You are making us aware of issues we would not have otherwise known about!" was the response from a client's VP of Sales, after it was discovered that customer buyout requests were overlooked by their finance department. Grace Bay went the extra mile to identify those customers when they called in and forward their name to the client.
Joe's Corner

Leadership!
Leadership at GreatAmerica goes beyond its simple definition of "the action of leading a group of employees towards a goal." It also means energizing your culture every day . What exactly does that involve? At GreatAmerica we have a vision that our passion for excellence in everything we do will make us a business without competition. GreatAmerica leaders are dedicated to providing information, knowledge, and motivation to support that vision. Every Tuesday morning we have our standing 15-minute team "Hudl" to review the servicing specifics of a client who is in the spotlight for the month. We also hear reports from each functional department regarding process improvements and any other best practices. We discuss one of our GreatAmerica Experience principles as a reminder for the way we support our client's customers. The "Hudl" communication energizes our employees and gives them a sense of value as we serve our clients and their customers. Have a great summer everyone – be safe and stay healthy!
Joe Andries
Vice-President & General Manager
GreatAmerica Portfolio Services
Tel.
877-762-3808

or
507-929-5117

Fax
877-762-3809

jandries@greatamerica.com
Events We're Attending
InterSolar North America
San Francisco, CA
July 12 - 14 2016
IMN ABS East
Miami Beach, FL
September 18 - 20, 2016
NEFA Dinner Cruise
Wayzata, MN
August 4, 2016
NEFA Funding Symposium
Bloomington, MN
October 6 - 8, 2016
Solar Power International
Las Vegas, NV
September 12 - 15, 2016
Advanced Renewable Energy Project Finance and Analysis
New Orleans, LA
October 13 - 14, 2016
ELFA Operations and Technology Conference
Baltimore, MD
September 12 - 14, 2016
Solar Finance & Investment Conference
New York, NY
October 25 - 26, 2016
br />