Solution Provider Case Study
Keven Ellison, Vice President Marketing at AIS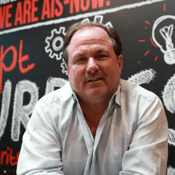 Over the last 20+ years, Keven has had a passion in all areas of traditional and digital marketing. His main focus is how the consumer or decision makers see brands in order to develop successful programs to meet them on their turf. Prior to AIS, Keven has held senior marketing and communication posts in Financial Services, Technology, Communications, Biotech and Lead Generation industries from start-ups to privately held and pubic companies. Today he's building a team to further the growth of AIS to become a leading brand in office technology. Ellison recently received industry accolades as one of ENX Margazine's Difference Makers, AIS' 2019 Geary Award for Executive of the year, IMPACT's 2019 Inbound Marketing award.
David Riener, Vice President of Sales at AIS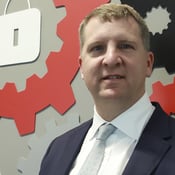 Over the last 20+ years, David has been called upon to build sales capability, re-energize underperforming teams and take effective teams to the next level; driving growth in sales, revenue and overall profitability. Currently, David is the Vice President of Sales – California at AIS, focusing on strengthening the sales teams and growing AIS's market share in Southern California. David received his BA from The University of Texas at Austin, MBA from The University of Texas at San Antonio and is a MAPP (Master's in Applied Psychology) candidate at The University of Southern California.
Digital Marketing Tactics for the Modern Buyer
Dan Kurns, President at Dan Kurns Consulting

For over 12 years, Dan Kurns has been in the Digital Marketing and Strategy space developing online presences in a variety of industries and agencies such as agriculture, technology, healthcare and other B2B spaces. Dan brings a wealth of knowledge and experience, with a passion for SEO and SEM, to help clients create healthy, sustainable digital growth. Dan has worked with Collabrance since 2017 as a digital marketing consultant. Most recently, Dan presented as the digital marketing expert at the Collabrance Sales & Marketing Summit for MSPs in September 2019. He currently presents the Collabrance marketing webinar series "MSP Digital Marketing Insights."

How to Grow Your Reputation, Sales and Business with Cyber Security
Corey Kerns, Vice President & General Manager at Collabrance
Corey Kerns is responsible for the overall vision at Collabrance, and oversees sales, marketing, operations, strategic leadership and financial performance. In 2015, Corey joined Collabrance as the Senior Finance and Operations Analyst. In this role, Corey was responsible for developing and monitoring key performance indicators, as well as assisting in the evaluation of profitability, efficiency and automation strategies. Corey first started at GreatAmerica in 2011 and served as the Senior Business Unit Analyst for the Connected Technology Group. In this role, Corey led all activities with respect to financial controls and evaluating the financial implications of the business unit's operating strategy. Corey received his B.A. in Business Administration from Wartburg College and earned an M.B.A. from the University of Iowa.
Recruiting & Retaining Employee
Sally Brause, Director of Human Resources Consulting at GreatAmerica
Sally is the Director of Human Resources Consulting for GreatAmerica. She has been sharing this expertise with office technology dealers since 2008. Sally is certified as a Senior Professional in Human Resources (SPHR) and has been certified as a Compensation Professional through World at Work. Brause has a master's degree in Organizational Leadership and participated in the Wharton School of Business' Leading Organizational Change program.

LinkedIn To Win
Rick Lambert, Founder & CEO at Sell to Win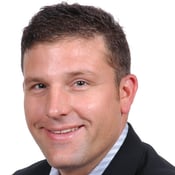 Rick Lambert is an award winning sales performance coach who is the founder and CEO of selltowin.com a company that has trained over 25,000 B2B sales people and specializes in new hire and advanced sales training for Managed Service Providers. Rick is also the CEO of IN2communications.com, a full service digital marketing agency that helps MSPs engage and connect their brand with today's digital buyer. Rick's companies combine training and digital marketing to form what he calls Sales Offense Systems.
In 2018, Rick was selected an Industry difference maker by ENX Magazine and in 2019, SAP selected the selltowin eCademy on demand learning platform as global winner of "Best Channel Training Partner". Rick's clients include OEMs, Distributors, MPS Infrastructure providers and many of North America's top performing technology resellers.
Vanity to Value: The One KPI you Need to Measure Sales & Marketing Alignment
Kara Rudy - MarketDesign Consulting, LLC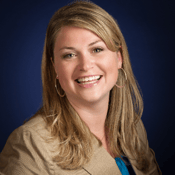 Kara is lovingly referred to by her peers as the "best-in-class IT marketer," pun intended. As a once Director of Digital Marketing for a global IT reseller, turned IT Marketing Consultant, Kara couples a deep technical knowledge of the IT industry with the intricacies of successful marketing strategy and execution. With nearly 15 years of IT marketing experience, Kara founded MarketDesign to work with IT resellers, MSPs, and SaaS organizations across the US to differentiate their brands and build their marketing lead generation engine. In her downtime, Kara spends time with her husband and three small children cheering for the Syracuse Orange, her home-town college team.
QBR Best Practices to Keep Customers for a Lifetime
Steve Riat, Director of Sales at Nex-Tech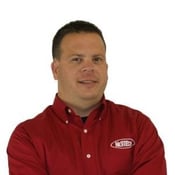 Steve Riat is Nex-Tech's Director of Sales and is known for his unique ability to integrate business and technology. Steve has more than two decades of business technology experience working directly with companies from around the world and brings the best of that back to the Midwest.
Creating Your Strategic Marketing Plan
Dominic Pontrelli, Marketing and Strategic Advisor at Pontrelli Marketing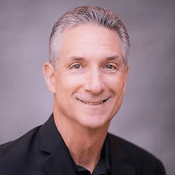 Dominic is a top-performing and results-driven FG500 Marketing and Sales Executive. With 17 years of Marketing leadership experience and 17 years of Sales leadership experience at the corporate level, Dominic has demonstrated the unique ability to align Marketing and Sales efforts to successfully execute common strategic growth initiatives. Dominic retired from Ricoh, as Senior Vice President, Americas Marketing, after 34 years of tenured service within the Ricoh Family Group in January 2015.

Pontrelli Marketing was formed in February, 2015. Dominic now focuses his efforts on the development of a comprehensive Marketing Foundation within the OED channel. The Pontrelli Marketing process is proven at the corporate level and independent dealer level within the document industry. The goal is to leverage existing, ERP, CRM, Website and Marketing Automation platforms, to measure a return against investments in place. Dominic is uniquely positioned as an outsourced Virtual Marketing Officer (VMO), to enhance Marketing capabilities and drive strategic revenue initiatives through Data Marketing and Target Marketing campaign efforts.
4 Phases of Win-Win Alignment in Your Marketing and Sales Handoff
Stephanie Tran, Sales Enablement Manager at Revenue River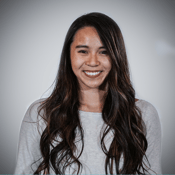 As Sr. Sales Enablement Manager at Revenue River, Stephanie uses her arsenal of knowledge and strategies in sales enablement to help client sales teams close faster, more efficiently, and with less hassle. Since 2015, she's worked with both marketing and sales teams across dozens of verticals, designed and built award-winning sales systems, trained hundreds of sales reps on new and improved sales processes, and continues to work with marketers and salespeople to better align their strategies and goals. Alongside her team of marketing, sales enablement, and all-things digital experts, she designs sales strategies that solve for challenges like too-long sales cycles, low close rates, lack of prospect engagement, and tech stack use.
Building Your Ideal Client Description
Darrell Amy, Founder at Convergo and Author of
Revenue Growth Engine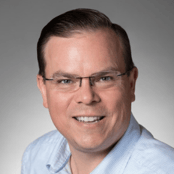 Darrell Amy is a growth architect, helping companies align marketing and sales to grow faster by attracting and retaining ideal clients. He's the author of the new bestseller, Revenue Growth Engine: How To Align Sales & Marketing to Accelerate Growth. With over 27 years of sales and marketing experience, Darrell brings strategic ideas from multiple industries. Darrell is the founder of Convergo, a growth strategy partner helping companies create and execute growth plans. He's the host of the Revenue Growth Podcast and co-host of Selling From the Heart. He also serves as a member of the Forbes Business Council and is a C-Suite Network Advisor.