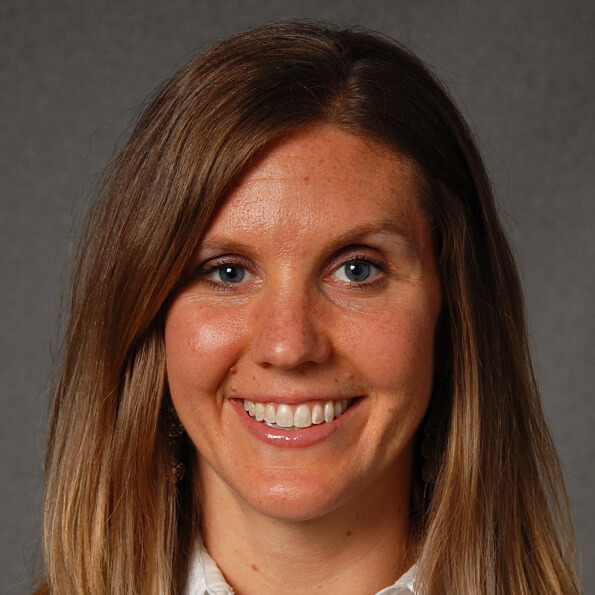 ---
Office Equipment Leasing 101: An Introduction to Lease Financing
You probably know that companies, both large and small, finance and lease their office equipment. Financing is a valuable tool dealers can leverage to gain more business, but it also serves as a flexible means for your customers to acquire the office equipment their businesses depend on. If you are considering adding new equipment lines or a managed print services (MPS) program, consider how financing can get your customers the equipment they need while making for a smoother sales process.
But first, let's discuss what lease financing is, exactly.
What is Lease Financing?
Lease financing provides a way for businesses to invest in capital while managing their balance sheets, cash flow, and technology. It involves an agreement between the lessor and the lessee which states that the lessor will purchase and own the equipment, but the lessee can use it in exchange for recurring payments.
Why Offer Office Equipment Financing Services?
Let's explore this question through an example: You are in the market for a car, but as a consumer, you may not have the money upfront. You instead consider financing, where you make a series of smaller, more manageable monthly payments over time.
Though you can't provide cash upfront, financing ensures you are still able to drive off the lot. The same concept applies to businesses who hope to outfit their operations with the latest in office technologies.
So let's breakdown the customer benefits in the case of leasing office equipment.
Leasing Office Equipment is Super Convenient
Compared to alternative methods of payment, there is no contest when it comes to convenience. On the contrary, a loan from the bank will involve a lot of red tape – expect stacks of paperwork and slow credit decisions.
But a lease finance partner like GreatAmerica can make credit decisions quickly and limit the paper work to an easy to understand agreement.
Leasing Office Equipment Can Preserve Cash Flow and Conserve Capital
Lease financing allows customers to conserve cash flow and preserve bank lines. Other soft costs, like installation, insurance, and maintenance can also be included in the monthly lease payment. If your customers have certain budget constraints, programs can be flexible to those needs while also avoiding a down payment.
Financing office equipment will also help your customers to conserve capital since it does not tie up existing credit lines. This ensures that capital is reserved for other critical and operational expenditures such as personnel, inventory, or advertising.
Financing Rates are Immune to Inflation
Another benefit to leasing equipment is that it gives the lessee the ability to avoid inflation. Lease payments are fixed, meaning the lessee is able to pay for today's equipment with tomorrow's dollars. In fact, the financial performance of leased equipment will often exceed the amount of the lease payment.
Ability to Upgrade
Leasing builds in protection against obsolescence. Since technology is always changing, it can be hard, financially speaking, to keep up with the costs to acquire new and up-to-date office equipment. However, a lease agreement allows your customer the flexibility to upgrade their equipment during the term of the lease.
Lease Financing is a Flexible Cash Alternative
If the grocery store down the street only accepted cash, how often would you shop there? By limiting payment options, businesses only narrow their pool of buyers choosing to buy in that "currency," – in this case, to those with cash.
As a dealer of larger ticket items, it's important that you also offer attractive payment options that are in line with the needs of your customers. By offering flexible financing programs, you are allowing them yet another way to pay. While a large upfront cost may not fit into their budget, a monthly payment might, and coming in with a low offer upfront will also lessen the chance for price concessions. It's much easier for someone to justify a $204 a month expenditure than it is to justify a $10,000 charge to the company card.
Flexible Finance Programs Can Be Customized to Their Specific Needs
Lease financing programs are tailored to fit your customer's needs. Popular programs include the zero down payment program, which offers no upfront costs; the seasonal payment program that matches the customer's revenue cycle; the deferred programs that help meet budget constraints, and the step payment program that matches the timing of the customer's revenue-generating ability.
Lease Types and Purchase Options
The type of lease the customer chooses at the beginning of the lease determines what their options will be at the end of the lease.
Conditional sale lease agreements include a guaranteed or stated amount paid to lessor called a payment upon termination (PUT). The most common type is the $1 buyout. A conditional sale lease is usually chosen by a lessee for one of the following reasons:
Lessees find it easier than going through a bank.
There are tax benefits /depreciation.
The lessee desires to have a stated amount to pay at the end.
The lessee plans to keep the equipment.
The lessee has had bad experiences with leasing in the past.
There are municipal restrictions.
At the end of the term there are no renewal payments. The customer is no longer billed monthly payments after the last payment is received. At the customer's request, a bill of sale can be sent out.
Fair market value (FMV) leases are also known as True Leases or Operating Leases. With this type of agreement, the customer enjoys a lower payment. The payments may be treated as operating expenses and may be 100 percent tax deductible. This lease type offers the convenience to upgrade to new equipment and technology.
The end user (lessee) has four options with the FMV lease at the end of term:
Buyout and keep for fair market value.
Upgrade to new equipment.
Return equipment at end of term.
Do month-to-month renewals.
Rental agreement requires monthly payments for the use of equipment during a set period of time. These monthly payments may be recognized as rent expense since the equipment is being used rather than owned. The monthly payment commonly includes service, warranty, and training. Upon completion of the agreement, your customer can choose to renew, return, or upgrade.
What Value Can New Office Equipment Bring to Your Customers?
The benefits of financing speak for themselves, but do not forget to consider the impact that state of the art equipment can have on a business. New equipment can spur improvements in work quality and efficiency, which could directly impact the bottom-line of your customers. Be sure you demonstrate added value by telling your customer about monthly cost savings or revenues realized by acquiring a new system or program offering such as increased productivity and more flexibility. Show them how a low monthly payment will buy them more value than the worth of the equipment itself.
---
As an office equipment dealer, offering a finance program will benefit you directly. By educating your customers on leasing equipment, not only are you making the sale easier, but you are helping them to discover a solution that will quickly get them the equipment they need to conduct business successfully.
If you're an office equipment dealer who is interested in becoming a finance partner with GreatAmerica, or if you're already a partner and your new customer is ready to apply for funding, reach out to us today!
Lori Anderson
Lori Anderson joined GreatAmerica in the Accounting Group in 2014. She's since moved into her current role as Senior Financial Analyst for the Office Equipment Group. As the business unit's financial leader, she and her team work on initiatives relating to financial controls, financial evaluation of operating strategy, and overall measurement of performance targets. The business unit relies on the support of her team for long-term profitability and budget modeling, as well as routine reporting and analysis to monitor and assess the growth and profitability of the Office Equipment Group.