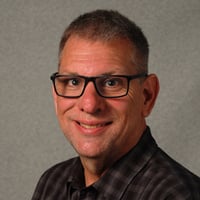 ---
The Four C's of Effective Employee Onboarding
Unfortunately the summer is coming to an end. If you are like me, with teenagers at home over the summer, this may be good news. My kids are excited to get the school year underway, but they also have some apprehension. They will have new teachers, new classes and different kids from last year in their classes. They're even worried about who they will sit with in the lunch room.
For anyone who has started a new job or brought on new members to your team recently, do these feelings sound familiar? Ease their apprehension by having a solid onboarding process.
A 2016 study conducted by the Society for Human Resource Management (SHRM) reported the average cost-per-hire is $4,129.00 and takes approximately 42 days to fill a position. Having a strong onboarding process will ensure your new team members get off to a solid start within your organization, and will protect the investment you've made. Research published by the Aberdeen Group reports 62% of companies with a "solidified onboarding program" experience faster time-to-productivity with 54% stating better employee engagement as well.
How effective is your current employee onboarding process? Measure your current onboarding process using the "4 C's of effective onboarding". (Bauer, T.N. (2011) Onboarding new Employees: Maximizing Success SHRM Foundation's Effective Practice Guideline Series, SHRM).
The 4 C's of Effective Employee Onboarding
Compliance: "Teaching employees basic legal and policy related rules and regulations"

Educate your employees on your organization's HR policies and guidelines around their functional work.


Clarification: "Ensuring Employees understand their new jobs and all related expectations."

Have "functional" leaders train the incoming employees about how to do the day-to-day.
The first two C's are pretty intuitive. These are generally covered in "job" or "functional" training. When rebuilding our onboarding process, GreataAmerica focused on the final two C's. By focusing on the final two C's, you have the opportunity to strengthen employee engagement and retention.
3. Culture: "Providing employees with a sense of organization norms—both formal and informal"
Think about why your company began? How does that "why" and the history of your organization shape how things are handled today? What are the foundational principles of your organization and are they shared? Your culture should support the delivery of your why.
Sharing your "why" early and often with new team members provides context and understanding of the "Culture" of your organization. This helps new employees adapt to your culture quicker. Allowing you to continue to grow the culture you have worked so hard to create.

4. Connections: "Vital interpersonal relationships and information networks that new employees must establish".
Like going back to school, beginning a new job can come with the same amount of uncertainty and angst. Ensuring that new team members build relationships with co-workers and key personnel within you organization can help alleviate those fears, and show the new team member how important they are to the success of your organization.
Based on this "C" every new team member that joins our organization is paired with a "Team Buddy". This person greets the new team member, co-ordinates lunch on their first day, and introduces them to the team and key contacts in the organization. The Team Buddy is vested in the new team member's success and is a resource for questions/guidance.
An interesting exercise for you and your organization would be to list out your current onboarding process. Can you tie the activities to a "C"? What C's are you doing well, and which do you have room to strengthen?
Keep in mind that the onboarding process starts the minute your candidate accepts their offer. Think about having the current team sign a welcome card and mail it to the new team member prior to their first day. Be sure to communicate where to park, how to dress and what to expect on their first day to help get your new employee off to a good start. When somebody makes the decision to join your organization, it is an exciting time for them. Find ways to add to that excitement and reinforce their decision to join your team.
Resource: Did this only scratch the surface of your hiring needs? PathShare® HR Services offers hiring consulting to help implement these onboarding practices within your business. Visit their webpage for more information regarding effective hiring practices. www.greatamerica.com/pathshare