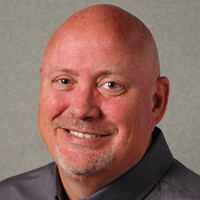 ---
How Your Office Technology Business Can Use Technology Integrations to Save Time
Time is a valuable commodity. It equates to so many things to so many people – money, accomplishment, job satisfaction, etc., so if you're spending it in the wrong places or on the wrong things, it's easy to see how quickly things can become misaligned. And now, considering the pandemic and associated economic impacts, we've all been challenged to adjust our processes and use our time and other resources even more wisely.
Office technology dealers are turning to technology integrations as a way to streamline and automate their processes while they scale their recovery from this crisis.
What Processes Can be Automated for Office Technology Businesses?
If you take a step back and consider all the various steps involved in setting up a lease agreement for just one piece of equipment, you'll see the plethora of touchpoints between you, the customer, the sales rep, your systems, and so on. There is much opportunity for automation--from submitting a credit app and collecting the necessary documents, to initiating the contract and then finally billing and collecting payments on equipment, services, and supplies.
Technology integrations can automate many of these processes while promoting ease of use, improving efficiency, and helping imaging providers maximize their recurring revenue. Additionally, a good technology integration can strengthen the relationships between clients, software vendors, and industry leaders.
From quoting payments to portfolio management, integrations can ease burden, reduce the chance for errors, and improve efficiency, all with the objective to help your office technology business be more successful. Let's evaluate which of your processes can be automated to save you time, make your life easier, and improve quality of output.
Calculating Monthly Payments for Your Customers' Lease Contracts
Calculating payments for a lease is an important part of the process, but without the right tools, it takes up time you could be applying elsewhere. Through a technology integration, we can automate the steps involved in calculating a monthly payment.
Does your customer want to explore their options? Multiple payments can be calculated at the same time, which is very convenient when weighing options. For instance, by setting separate parameters, each with different term lengths, you can weigh the monthly cost on a 36 vs. 48 month term.
Using this integration will make it easy to generate payments by taking information that already exists in your system, as well as your own GreatAmerica rate card, to determine a monthly payment for display on your quote/proposal.
Benefits:
No need to manually calculate a payment
Instant access to specific rates so changes are reflected immediately
Multiple payments can be calculated and compared in one step
Submitting and Managing Credit Applications
Another area we see many technology providers still spending a lot of time is the manual submission and management of credit applications. When you think about all the steps you take to simply get a credit app submitted and approved, it can add up to a large expenditure of time.
Integrations allow us to leverage lessee information to automatically generate and submit a credit applications. By integrating with your system, we can extract lessee information from the system you use and send it directly into the GreatAmerica credit scoring system. Not only does this fully automate the credit application process, but it also makes it easy to manage any applications after submission. Changes to previously entered applications are easily made and you can keep tabs on the process by viewing the status of a pending application.
Benefits:
No need to double enter information
Automation means quicker submission, but also, quicker turnaround on credit decisions
Minimized risk of errors caused by manual key entry
Application numbers can be stored in your system for future reference or to aid in the creation of lease documents
Easily view the status of the application from within your system
Create & Manage Lease Documents
You can also automate the creation of lease documents using a technology integration. Again, working from the system you're already in, you can generate specifically created lease documents for your customers and prospects, including lease agreements, digital signature documents, and funding worksheets. This integration leverages the data entered on the credit application to automatically generate their specific lease documents.
Office Technology Providers can also view current information for all active leases within their system and manage contract portfolios with ease. This allows for the retrieval of accurate, specific information about your customers' leases such as Term Date, Delinquency, Payment Information, Remaining Payments, Dealer Buyouts, Lessee Buyouts, Upgrade Amount, etc.
Benefits:
Consistent, approved documents are used for all transactions
Documents are pre-populated and do not require customization per transaction
Bundle and Send Documents for Digital Signature
Bundling your documents with your digital signatures can create efficiencies for both you and your customers. By instead relying on digital signature technology, you no longer need to go back to the office, print off documents, and then manually retrieve the customer's signature. Not only does this speed up the process, but in the current environment we live in, it avoids unnecessary exposure via a touchless experience.
Promotes ease of doing business
Creates a seamless customer experience
Provides a safe way to acquire necessary signatures digitally
Helps close deals faster
Validate Contracts
One of the biggest struggles for dealers with Cost Per Copy (CPC), also known as Cost Per Image (CPI) contracts is billing accuracy. When done without an integration, data is entered independently in both the dealer system, as well as the GreatAmerica system. This means there is always a chance for human error, and we all know that billing inaccuracies can add up to customer frustration and wasted time.
Through our integrations, we can extract data from your system and validate it against the data in our database. By confirming your contract data matches GreatAmerica and ensuring accurate maintenance and usage billing, reconciliation becomes painless because receivable amounts will match! By confirming that the data matches between the two systems, we can proactively ensure that we are billing your customer the way you want us to.
Benefits:
Reduce errors
Avoid customer frustration
Save time
Leverage current lease data to make informed decisions
Easily identify delinquent accounts to halt service if the need arises
Workflows can be built based on specific statuses
Billing
If you've ever been tasked with the manual collection and/or submission of meter readings, you know how tedious and time consuming this process can be. Automating not only speeds things up substantially, but because we connect directly with your ERP to collect meter data, it also prevents errors.
Using our integration, you can submit meter readings, and other invoice details, like invoice numbers or pass-through charges for services and supplies, directly to GreatAmerica. By automating this process, you'll ensure billing windows are not missed and make cash posting so much easier.
Benefits:
Meters and services and supplies charges do not have to be entered manually or uploaded
Risk for errors is minimized when manual entry is not required
The status is stored in your system and can be used to run reports
Cash Posting
Since we are automating so much of the billing and collecting, you may wonder how you'll get access to your share of the services and supplies charges. We can do that by posting pass-through money directly to open receivables in your system, completely eliminating the manual steps involved in closing open invoices while allowing you to bill recurring charges on the same invoice as the financed equipment portion.
Benefits:
No need to bill your customers separately from their lease invoice
No need to log onto Info-Zone.com to submit charges
Minimized risk for errors when manual entry is not required
Technology Integrations Will Make Your Life Better
From the initial quoting and credit phases, to the EOT phase, our technology integrations offer you time savings at every touchpoint. They'll reduce errors and eliminate the tedious manual steps in your processes.
If you are like most businesses right now, you've figured out ways to better allocate your time and resources. Integrations can ease some of the strain on your staff, while also preparing your business to bounce back strong with better workflows in place and the ability to provide an enhanced experience overall to your customers.
---
Ready to InteGREAT? Click the button below to sign up for a FREE Technology Integration Review! We'll take a look at the software providers you already use and provide you with a report on what efficiencies your team could be leveraging.
Troy White
Troy White, Market Technology Leader at GreatAmerica Financial, is responsible for the introduction and continual improvement of integrations that automate the transfer of important information between GreatAmerica and its partners with the goal of making business easier for GreatAmerica customers. Prior to joining GreatAmerica in 2014, Troy worked for Fiserv, Inc. as a program manager where his focus was automating processes for accounting and financial functions. White earned his bachelor's degree in finance from the University of Iowa.