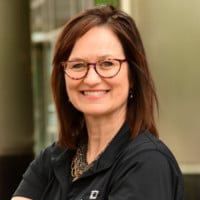 ---
GreatAmerica Sponsors Executive Connection Summit with Consortium
Supports Imaging Channel Innovation and Collaboration
(Scottsdale, AZ) November 12, 2021
— Stramaglio Consulting, a founder of The Consortium, has announced GreatAmerica Financial Services (GreatAmerica) is the title sponsor for Executive Connection Summit (ECS) 2022 to be held January 16 through 18, 2022 in Scottsdale, AZ. ECS is an industry networking and education event that has been well received by attendees of the previous seven events.
"I would like to express my sincere appreciation for this tremendous support and contribution from GreatAmerica for this exciting event," says Mike Stramaglio, President and CEO at Stramaglio Consulting. "I respect their commitment and dedication to better serve the industry and look forward to working with GreatAmerica and other Consortium members to make this one the best ECS ever."
GreatAmerica is committed to the imaging industry and has been actively participating in The Consortium, a think tank for the Imaging Channel with a focus on the long-term success of industry members. The Consortium just announced the event theme is "Business Agility." For more information, visit www.executiveconnectionsummit.com. Or to register, click here.
"We are pleased and honored to be the title sponsor for this significant industry event," says Jennie Fisher, Senior Vice President and General Manager of the Office Equipment Group at GreatAmerica. "Gaining fresh perspective on ways we can continue to innovate through business agility is more important now than ever as we continue to evolve with the technology markets. The ECS has historically provided an excellent platform for the industry to do this. GreatAmerica is excited to be a key player in this event through support and participation."
-###-
About the Executive Connection Summit
The Executive Connection Summit (ECS), is a forum for forward thinking and fresh perspective from innovators both within and outside the imaging and technology space. This event provides solution providers with the education needed to maintain agility within their businesses so they can grow, thrive and push the limits of what's possible. www.executiveconnectionsummit.com


About GreatAmerica Financial Services
GreatAmerica is the largest independent, family-owned national commercial equipment finance company in the U.S. and is dedicated to helping manufacturers, vendors, and dealers be more successful and keep their customers for a lifetime. A $2 Billion company, GreatAmerica was established in Cedar Rapids, Iowa in 1992 and has a staff of over 600 employees with offices in Iowa, Georgia, and Minnesota. In addition to financing, GreatAmerica offers innovative non-financial services to help our customers grow. GreatAmerica is committed to the office equipment industry and is the leader in single invoice solutions (MPS, Managed IT, and other specialized billing options). GreatAmerica also offers innovative non-financial services to help dealers evolve their businesses. www.greatamerica.com
About Stramaglio Consulting LLC
Stramaglio Consulting is committed to taking imaging channel businesses to the next level with a focus on new, innovation and consulting services. Its founder, Mike Stramaglio, is a well-known and respected industry leader with more than 40 years' experience in the office imaging technology channel. Most recently, he was president of MWA FORZA with Konica Minolta after its acquisition of MWA Intelligence, the company he founded in 2006. To learn more visit https://stramaglioconsulting.com/.
Contact:
Mike Stramaglio
mike@stramaglioconsulting.com
650-888-9645
Josie Heskje
Josie Heskje is Director, Strategic Marketing for the Office Equipment Group at GreatAmerica Financial Services. Using over 20 years of marketing experience, she helps guide the strategic marketing direction of the Office Equipment Group, and is responsible for the marketing and public relations planning and execution for the business unit. She is the former Marketing & Communications Chair of the Managed Print Services Association (MPSA) (and current committee member) and was awarded a 2018 Global MPSA MPS Leadership Award for "Outstanding MPS Contribution" for an individual. She was also named an industry "Difference Maker" in ENX Magazine in both 2015 and 2017.