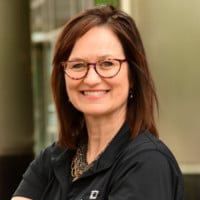 ---
GreatAmerica Wins Frank Award for Best Leasing Company in 2021
Finance Company Takes Top Leasing Category Honor Twelfth Time
(Morristown, NJ) -- The Cannata Report presented GreatAmerica Financial Services with its 2021 Frank Award for Best Leasing Company during its 36th Anniversary Awards & Charities Gala at The Madison Hotel in Morristown, New Jersey on Thursday, November 4. The Frank Award winners were chosen by Office Equipment Dealers who responded to The Cannata Report 36th Annual Survey. Winners were chosen in 12 distinct categories; this is the 12th win for GreatAmerica in the 13 years there has been a leasing category.
This year the survey garnered responses from 385 participants, according to The Cannata Report. The Best Leasing Company Award recognizes the leasing companies who provide an outstanding mix of lease options, competitive rates, superior service, and effective dealer communication.
"Dealers have rated GreatAmerica as the number one leasing company for twelve out of the past thirteen years, since we began probing the channel about the leasing segment in The Cannata Report's Annual Dealer Survey," said CJ Cannata, president and CEO of The Cannata Report. "Not only that, more and more dealers are rating them number one each year as evidenced by the 26% increase of dealers indicating GreatAmerica as the number one leasing provider – from 14% to 19% of the universe – since our 2016 survey. GreatAmerica continues to deftly respond to the ever-evolving challenges of the dealer channel – prior to and through the onset of the pandemic."
Jennie Fisher, Senior Vice President and General Manager of the Office Equipment Group at GreatAmerica says her team is especially honored to have earned the 2021 Frank Award, "This has been a year like no other, making this win all the more meaningful to us. We always aim to exceed the expectations of our office technology partners, and that was no different during these unusual times. It's wonderful to know our tenacity in serving our customers during this time is recognized and valued, and we continue to be grateful to them for placing their trust in us year after year."
Additionally, Tawnya Stone, Vice President, Strategic Technology at GreatAmerica, was honored as a Woman Influencer 2021 during the annual Women's Brunch the following morning.
The 2021 Frank Award categories and winners are as follows:
Best Production Print Manufacturer: Ricoh USA
Best A4 Manufacturer: Kyocera Document Solutions America
Best-in-Class: Toshiba America Business Solutions
Best Marketing Strategy: Sharp Imaging and Information Company of America
Best Technical Service Provider: Ricoh USA
Best Leasing Company: GreatAmerica Financial Services
Best Print Management Software Provider: PaperCut
Best ECM/Document Management Provider: DocuWare (a Ricoh subsidiary)
Best IT Services Provider: ConnectWise
Best Female Executive: Nancy Langdale, Canon U.S.A.
Best Male Executive: Mike Marusic, Sharp Imaging and Information Company of America
Best Manufacturer: Sharp Imaging and Information Company of America

According to The Cannata Report, the event's theme, Start Me Up, celebrated excellence, innovation, and new directions in the industry and raised and pledged to date $150,000 to support research conducted at Hackensack Meridian John Theurer Cancer Center at Hackensack University Medical Center.
*Best Female and Male Executive award nominees are based on leadership in the prior year—2020—and does not necessarily reflect their current role inside or outside of the industry.
About GreatAmerica Financial Services Corporation
GreatAmerica is the largest independent, family-owned national commercial equipment finance company in the U.S. and is dedicated to helping manufacturers, vendors, and dealers be more successful and keep their customers for a lifetime. A $2 Billion company, GreatAmerica was established in Cedar Rapids, Iowa in 1992 and has a staff of over 600 employees with offices in Iowa, Georgia, and Minnesota. In addition to financing, GreatAmerica offers innovative non-financial services to help our customers grow. GreatAmerica is committed to the office equipment industry and is the leader in single invoice solutions (MPS, Managed IT, and other specialized billing options). GreatAmerica also offers innovative non-financial services to help dealers evolve their businesses. https://www.greatamerica.com/business-equipment-financing
Josie Heskje
Josie Heskje is Director, Strategic Marketing for the Office Equipment Group at GreatAmerica Financial Services. Using over 20 years of marketing experience, she helps guide the strategic marketing direction of the Office Equipment Group, and is responsible for the marketing and public relations planning and execution for the business unit. She is the former Marketing & Communications Chair of the Managed Print Services Association (MPSA) (and current committee member) and was awarded a 2018 Global MPSA MPS Leadership Award for "Outstanding MPS Contribution" for an individual. She was also named an industry "Difference Maker" in ENX Magazine in both 2015 and 2017.