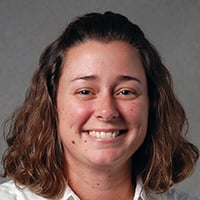 ---
Everything You Need to Know About the Enhanced Compass Sherpa Integrations with GreatAmerica
If you ask anyone in the workforce today - in the imaging industry or otherwise - they'll likely agree one of the high points of friction related to their job is working in multiple systems. Bouncing from program to program not only creates user-fatigue, it's inefficient and leaves opportunity for distraction and error.
In recent years, Office Imaging Dealers have acknowledged this as a major obstacle when it comes to reaching their business objectives. That's why they are finding it increasingly valuable to invest in solutions that streamline and automate their processes.
For Office Equipment Dealers, one solution can be found in an industry customer relationship management (CRM) software, Compass Sherpa, and its integrations with GreatAmerica. An expansion was recently launched within Compass Sherpa that will reduce the number of programs a Dealer must occupy throughout the sales and credit-approval process.
Today, we are going to answer some of the most common questions around this update and the Compass Sherpa Integrations. Let's dive in.
What is new with the Compass Sherpa Integrations?
Through an expanded integration, the Compass Sherpa Lease Tracker has been enhanced to capture digital signatures and submit electronic documents. This integration streamlines the Compass users' sales process by allowing them to create quotes, submit credit apps, receive real-time credit status updates, and generate lease documents all without leaving the Compass Sherpa platform.
Why should I use the GreatAmerica and Compass Integrations?
Time is money, and inefficiencies lead to an unnecessary expenditure of both. Seemingly small interactions or manual steps in a process can add up to time wasted and mistakes made.
With this update, Dealers can now capture digital signatures and create lease documents by bookmarking GreatAmerica lease documents within the Compass system. You'll be able to send your documents to your customer for signing, and once signed, the docs will be sent back directly to GreatAmerica.
Combined with the previous functionality of the integration, Dealers no longer have to spend time printing, manually signing, and scanning documents into the system. In fact, it completely closes the loop on their sales process, allowing users to carry out all the tasks involved in their sales cycle without leaving the Compass Sherpa platform.
What can I do using Compass Sherpa Integrations?
The GreatAmerica and Compass integrations now allow users to:
Create a quote
Submit a credit application
Check the status of an application
Generate digital lease documents
Obtain a digital signature
Receive lease data updates twice per month
How can I get started?
You don't need to be enrolled in all of the GreatAmerica Compass integrations to take advantage of one. For example, perhaps you'd like to start by adding the ability to automate the quote creation and credit application processes. We can set you up with only those two, while maintaining the flexibility to expand into other integrations, as needed.
Whether you're brand new to these integrations with Compass, or are hoping to expand to take advantage of the latest enhancements, we encourage you to contact your GreatAmerica sales rep or email integrations@greatamerica.com for more information on getting started.
What are lease data updates?
GreatAmerica lease data updates are imported directly into your Compass Lease Data Module to update the data on your contracts. This integration facilitates the automatic updating of fields like equipment payment, remaining payments, or buyout and upgrade totals for your customers' contract information.
To start receiving the lease data updates, simply contact integrations@greatamerica.com and provide:
The email address you'd like these notifications to go to
The days (up to two) per the month you would like to receive the lease data upload
If I'm already using these integrations, how do I ensure I am running the latest version?
To make sure you're on the latest version of the GreatAmerica integrations module for Compass Sherpa, pleas inquire at support@compasscontact.net. The Compass Sales Solutions team will provide you with their help documentation which outlines step-by-step set up directions.
How does Compass make it easier to generate lease documents?
In addition to being able to submit a credit application without leaving the Compass System, this integration also facilitates the generation of our Digital Docs. Now you can conveniently auto-populate your customer's information from the application and send it for digital signing, ultimately saving you time and energy in your sales process.
How does the updated Compass Lease Data module simplify things for reps in the field?
The Compass Lease Data module allows you to retrieve current, accurate contract information with the touch of a button. This reduces prep time for meetings and allows you to easily identify new opportunities for the lessee on the go.
Additionally, when upgrading or creating new agreements for your customers, all of their information is saved in the system so it can be prepopulated to make future applications a snap.
Can I create my agreement using GreatAmerica documents in Compass?
Absolutely! With these new updates you can create your documents two ways:
With our digital document integration you're able to stay within Compass and select which agreement you'd like to use.
BRAND NEW: Now you're able to bookmark GreatAmerica documents directly in Compass for even easier access!
By taking advantage of these enhanced integrations, you'll streamline your sales process and easily execute all steps in a single system. With the competitive nature of the office imaging space, it's good to get an edge wherever you can find one. Eliminating the inefficiencies that come with printing, manually signing, and scanning documents will not only improve efficiency and accuracy, but you and your team will find more enjoyment and success in your day-to-day work.
Questions about this or any of our other integrations? We'd love to hear from you! Email us at integrations@greatamerica.com.
Register for our FREE Integration Overview Webinar on Wednesday, January 22nd, hosted by GreatAmerica Financial Services and Compass Sales Solutions!
Robin Fonck, Strategic Technology Analyst at GreatAmerica and Dustin Hall, Senior Customer Account Manager at Compass Sales Solutions share how your team, from sales to operations, can find efficiencies and make doing business easier for you and your customers.
Robin Fonck
Robin Fonck, Contract Management Operations Leader at GreatAmerica Financial is responsible for the overall strategic direction of the Contract Management Team and works closely with all GreatAmerica business units and functional leaders. The Contract Management Team focuses on all aspects of invoicing, structural contract changes, dealer integrations and implementation of new billing programs.