---
Experience GreatAmerica: Documentation Specialist Ashley Ball
Welcome to Experience GreatAmerica! In each blog, you'll become acquainted with individuals from across our organization as they share unique stories, career journeys and how they each make an impact at GreatAmerica. We'll pull the curtain back so-to-speak and share what life is really like here, how our team members contribute to the success of the organization, and what excites them most about the future here. Along the way, you may begin to picture yourself here too– owning your future and making an impact!
Meet Ashley Ball!
Ashley began her career journey with us in 2014 as a Marketing Intern. Shortly thereafter, she completed her Bachelor of Arts in Marketing from Mount Mercy University (Go Mustangs!) and joined our team as a Documentation Specialist in 2016. Today, she is a Documentation Specialist III and Team Leader of our Central Team within the Office Equipment Group at GreatAmerica.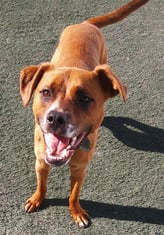 Ashley and her husband Nick welcomed their first child into the world this March. But motherhood isn't exactly a new concept for Ashley as she is the proud mamma to her furry baby, Kai, a beautiful Rottweiler-Terrier mix. Outside of work, Ashley is a Nicolas Sparks-reading, Spicy Uno-playing, avid Sunday brunch-hosting gal and we are proud to call her a member of the GreatAmerica team!
What drew you to the Documentation Specialist role?
A focus on the details is what drew me to the Documentation Specialist role. It requires accuracy, dotting the i's and crossing the t's. I check things off my to-do list, clear out my work log, and feel accomplished at the end of each day.
What was the moment you knew you'd made the right decision to work here?
It was really in early in my tenure that during month-end I booked 13 deals in one day. When my Team Leader found out he exclaimed "Oh my gosh! That is really good!" Also, during my first review, I indicated I was interested in leadership. The leaders replied, "Good, we agree and wanted to make sure you were interested, too." They saw this in me, believed I could get there, and have given me the support and guidance to succeed.
What was your best day at work?
Actually, it was a month! A Documentation Specialist typically books about eight deals per day and around 160 each month. One month, I booked about 300 deals, with one day booking about 40. In addition to booking that many deals in one day, I also fielded 14 customer calls! My team leader and functional mentor were amazed by the amount of work I had handled, paired with the number of customers I helped that day.
What is it like to be a Documentation Specialist?
I love the checklist element of my role. Each day, I come in and check emails first to see if anything came in for any deals on hold. I check my team's log and determine how many deals need to be booked, organize my morning, and start pulling and booking deals which are ready to go. About 10% of my day is working with my team members, 60-70% working on files for booking, and 30-40% working with our customers.
I enjoy unique challenges and working alongside my team members and customers to help get the job done. I love the checks and balances element of the Documentation role. My favorite part is when I find inconsistencies within funding numbers, and then call the customer to share we can fund them more. I enjoy the challenge of my role, the problem solving I get to do, and applying my attention to detail which ensures I do things the best way possible for our customers.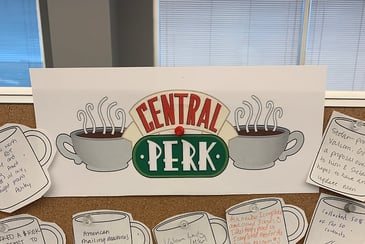 My role is a little unique as I'm also a Team Leader for our Central Team. I get to be a part of team member's individual growth and accomplishments along with celebrating our team's success. Something fun about my team is our Central Perk recognition board where we share daily wins and encourage each other. We make time for fun and celebrate individual successes.
Tell us about your career journey. What makes it unique?
I started my career as a Marketing Intern at GreatAmerica and then out of college headed into Documentation. My path wasn't a straightforward shot or linear, but it included constant movement and growth. GreatAmerica allows and encourages this movement to happen. I don't ever feel like I'm made to stay in my lane. I'm encouraged to pursue opportunities and side projects of interest to me.
When asked what career advice she'd share with someone starting their career, Ashley had this to say:
"Say YES! Say yes to learning opportunities and classes to help you grow and develop. Say yes to being outside of your comfort zone."
I became the head Documentation Specialist on my team and would be approached with questions or asked to assist at times. I said yes in these instances and did whatever it took to help. Sometimes, that involved taking things directly to our President or CEO. I said YES to learning, to trying, to failing, and knowing better for the next time. Ask questions to learn more if you need to and then say YES!
---
If you're ready to say YES like Ashley and you can picture yourself here at GreatAmerica, making an impact, apply today. You'll find a complete and up-to-date listing of our available opportunities at www.greatamerica.com/careers.
GreatAmerica
GreatAmerica is the largest independent, family-owned national commercial equipment finance company in the U.S. and is dedicated to helping manufacturers, vendors, and dealers be more successful and keep their customers for a lifetime. A $2.4 Billion company, GreatAmerica was established in Cedar Rapids, Iowa in 1992 and has a staff of over 600 employees with offices in Iowa, Georgia, Minnesota, and Illinois. In addition to financing, GreatAmerica offers innovative non-financial services to help our customers grow. www.greatamerica.com