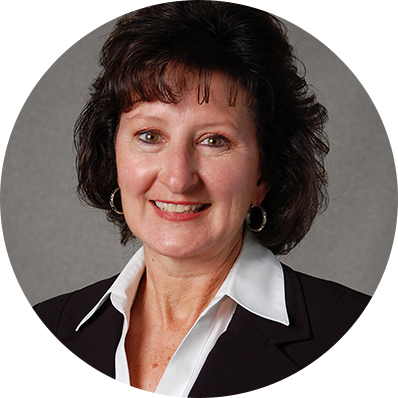 ---
Is Your Need to Hire the Symptom or the Problem?
It May Be Time to Invest In Employee Retention Efforts
Hiring will always be part of a successful business strategy. Many business owners I talk with indicate they have a need to fill positions on their team and many feel they don't have time to devote to it or lament it's taking too much of their time. As a hiring manager you only have so many hours in a day; making the best use of your time is key.
Before you spend another minute on hiring, I would challenge you to first get to the root cause of your need to hire. No good doctor would prescribe a course of treatment based on one indicator. Instead, they would ask more questions to better understand all the symptoms, make the correct diagnosis, and choose the best treatment plan.
By changing your focus from the immediate need to hire to what is triggering the need, your time will be directed where it can do the most long-term good for your organization.
So why do you have openings on your staff?
You're growing and there is a business need to add positions.
Congratulations! This is a good problem to have! Nevertheless, it's still a problem. Before looking for candidates ask yourself these questions:
What exactly am I looking for? This saves you time when evaluating resumes.

What type of person will support our culture? Write some interview questions to uncover if the candidate is a culture fit. Save yourself some time dealing with the disruption a wrong hire can create within your organization. Today's hiring mistake is tomorrow's headache.
You're unable to retain your best and brightest employees.
These are the employees who were performing and you saw a bright future for them. You've spent time hiring them, training them and then they left. This can be the worst-case scenario and it's important to prevent it from repeating! Consider implementing a practice of stay interviews to continually seek insight into what is important to the employee and how your company can keep them engaged. Most people are familiar with exit interviews. It's important to understand why someone is leaving but it's even more useful to understand what makes people stay.
Invest in stay interviews and you may not have to invest in hiring their replacements. Want to learn more about stay interviews? Click here to sign up for our free webinar on stay interviews on Tuesday, April 6th at noon CST.


You're not sure why people are leaving.
Regardless of their level of performance, you don't have an understanding of why you continue to lose employees. If this is the case, invest some time in figuring this out! Be open to honest feedback knowing it's for the good of your organization to figure out why people leave.
Conduct exit interviews. Make the most of your time by asking routine questions whenever someone leaves your company

Consider a one-time retention study. Reach out to former employees for feedback. Since they've already left the company and some time has passed, the amount of information they feel comfortable sharing may be greater than that received during an exit interview. Save time and open the door for even more honesty by hiring a third party to conduct the retention study on your behalf.


Those who left didn't have the skill set you thought they had when you hired them.
This might actually be a hiring problem. Spend time now examining your hiring process. A strong interview and assessment process can save you time in interviews by focusing on specific areas of strengths and weaknesses so your interviews clearly identify previous relevant experience and success as it applies to your open position.
Make plans to join Sally Brause at BTA Spring Break in Orlando on March 19th as she presents on Behavior Assessments – The Missing Piece of Your Hiring Puzzle and watch for an invitation to explore PathShare® HR Services Assessing Talent for Future Success workshop, scheduled for April 20th & April 22nd (90 minutes each day).

Before your Next Hire, Evaluate Ways to Retain Your Employees
Whether your problem lies in the initial hiring phase or the retention phase, there are steps you can take to help you hire and retain the right people:
Evaluate your interview processes

Know exactly what you're looking for

Identify the type of person who will support your culture

Link interviews and assessments directly to behaviors and experience needed for success in the open position

Be proactive. Conduct stay interviews to learn what's important to your employees and how you can keep them engaged

Conduct exit interviews to gain insight into why employees leave
Focusing on why the hiring need exists in the first place will allow you to hire and retain top talent for long-term success.
Denise Miller
Denise Miller is a Senior Human Resources Consultant with PathShare® HR Services. She is a Society for Human Resource Management (SHRM) Certified Professional and holds an additional Talent Acquisition specialty credential allowing her to help GreatAmerica customers be more successful within their hiring process. Her certification with the Activity Vector Analysis (AVA) allows her to assist in assessing talent for behavioral fit within the role they are being considered. Denise regularly conducts Professional Selling Skills® sales training classes to help support consultative selling skills. Prior to joining the PathShare team in 2013 Denise spent 10 years in a sales role at GreatAmerica working directly with dealers in the office equipment industry helping them grow their customer base.